The official Twitter page for Marvel's Loki series received a notable aesthetic update in anticipation of Season 2.
In the first season of Loki, the Asgardian trickster found himself continuously in over his head after being apprehended by the Time Variance Authority. One thing led to another, and eventually, Loki and his new friend Sylvie found themselves face-to-face with He Who Remains, a powerful, mysterious Kang Variant.
Of course, with Season 1 ending on a cliffhanger, fans have been itching to discover when the MCU's focus will return to the likes of Loki.
Loki Social Feeds Get New Graphics
The official, Marvel-run Twitter page for Loki (as well as the official Facebook account) recently got a fresh coat of paint.
A new profile picture was uploaded featuring the character's signature horned helmet, as Season 2 of the series seemingly looms on the horizon. 
The banner was updated as well and now bears an image of Tom Hiddleston's Loki as well as the comic book version.
And here are both the profile and banner graphics in tandem:
To turn back the clocks a bit, before the update, the account showed promo images from the first Loki season from 2021: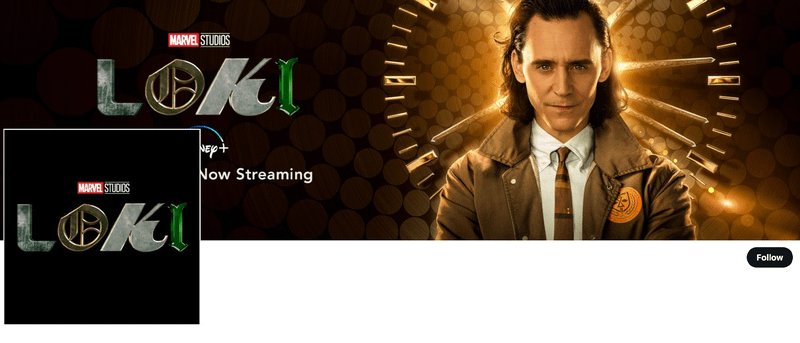 Could Marvel Begin Marketing Loki Season 2 Soon?
It's important to note that the Loki account was not the only Marvel social media page that's been updated. Other feeds, such as the ones for Black Widow, Hawkeye, and Eternals have also gotten new graphics.
Couple that with the fact that Loki's second season has, in all likelihood, been delayed, and it seems a bit farfetched that Marvel would kick off the series' marketing machine right now.
Additionally, Marvel changes these pages around every once and a while, based on what they want to show to users. And sometimes, an update may occur solely for the purposes of a gag.
It's currently unknown when Season 2 of Marvel Studios' Loki will actually drop. Marvel remains tight-lipped as usual, and the studio has been pushing back much of its planned Disney+ content with the intention of focusing on quality over quantity.