At least one Marvel Studios Disney+ project set to release this year has fallen victim to a rushed development process.
MCU's Phase 5 build-up has become a hot topic. Black Panther: Wakanda Forever has enjoyed largely positive reviews, with its antagonist, Namor, becoming a particular highlight. Many fans are excited about Kang's upcoming debut in Ant-Man and the Wasp: Quantumania in February 2023. 
However, while the MCU has been thriving on the big screen, several issues have plagued its Disney+ output. 
Echo has reportedly felt the brunt of these production problems, and MCU producer Marion Dayre has again shed some critical light on the matter.
Marvel Rushed Echo Production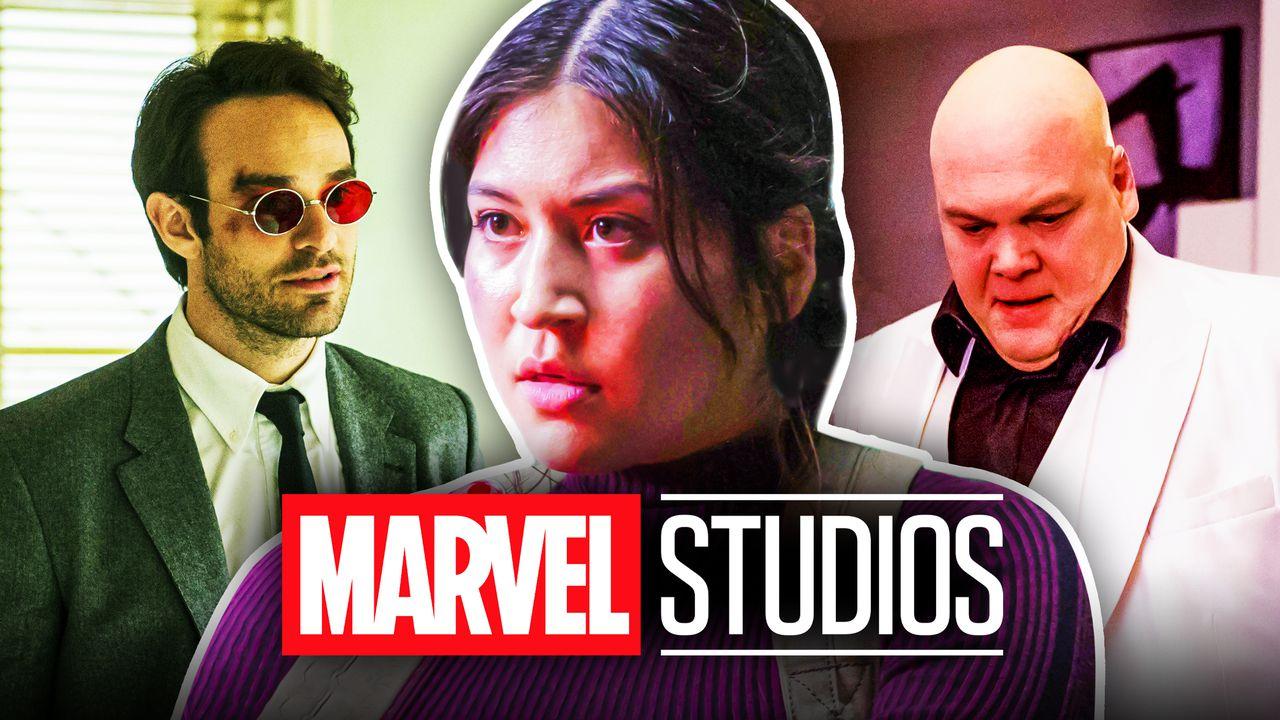 Speaking to the podcast The Writer's Panel via The Cosmic Circus, head writer Marion Dayre, famed for her work as story editor & writer on the high-intensity drama Better Call Saul, came clean about Echo's turbulent production process.
When asked about what experiences gained from the Breaking Bad spin-off translated over to her work on Marvel's Echo, Dayre explained that the Marvel show required her to adapt her working pattern to "work with deadlines."
Dayre also indicated that the show's production was rushed, saying that if she "had all the time in the world [she] would have done it a little bit differently."
"It was really about finding a process in the moment that allowed me to get to some deadlines and, you know, be a little more flexible than I would have been if, you know, if I had all the time in the world I would have done it a little bit differently."
Describing work on Echo as a "crash course," Dayre emphasized that this differed from how she approached Better Call Saul. For the latter, Dayre used a "brick-by-brick process" where each episode was broken "three times."
"Yeah it, it was kind of a crash course, you know, because I came in as a co-EP and then changed… that changed a little bit, and so I didn't start there at the ground level, but really like shifting and changing a process to work with deadlines. Like, Better Call Saul very much uses a brick-by-brick process where we essentially break each episode three times. You do sort of a general overall break, and then we lay out some arcs, and then we go back in and brick by brick."
Unfortunately, the luxury of time wasn't given when working on the upcoming MCU project Echo, with the show's creator emphasizing that there was "not enough time to do it [the same way as on Saul]." 
Instead, Dayre pulled from experiences writing an episode for the 2019 limited series The Act. Unlike Better Call Saul, The Act was broken "fairly quickly:"
"There just simply was not enough time to do it that way. So it was sort of grabbing things from, like The Act, which was a limited series on Hulu, which we broke fairly quickly, so taking some of that, you know, laying out some tent poles that we more or less stuck with and shifting them around with the way that we did."
Echo Issues Reflect Larger MCU Flaws
Perhaps the rushed production of Marvel's Echo reflects the problem at Marvel's core as the Multiverse Saga continues to build.
The studio has had a difficult time. After the blockbuster highs at the end of Phase 3, fans had a lukewarm reaction to Phase 4 over the past two years.
Many of these issues are because of a focus on quantity over quality and the Disney company struggling to utilize its streaming service effectively. 
Disney's insistence to release as much as possible has led to audiences struggling with feelings of "burn-out" where watching Marvel content - and even Star Wars - is starting to feel more like a chore. 
Audiences struggle and creators feel they are working too tight, and even suffocating, deadlines. Earlier in the year, VFX artists spoke out about how Marvel Studios is "horrible" to work for, even pushing some to abandon the industry altogether. 
Fans can only hope that Marvel Studios changes its ways and begins to pace its projects better. 
Not only would this delight fans, but it would improve the overall quality of its productions, allowing creators to feel more in control of their visions and giving the VFX artists the time needed to perfect their work. 
Echo is scheduled to release in the Summer of 2023, although it's rumored to be delayed until Early 2024.
---
Alycia Leach is a writer at The Direct. She joined The Direct in November 2020 and prides herself on her extensive knowledge of Luke Skywalker.
LATEST NEWS
TRENDING