For those looking to see a compiled list of all the actors and characters in The Super Mario Bros. movie, look no further.
While it's not a home run with Rotten Tomatoes, the newly released movie still managed to please some fans with what Universal and Illumination pulled together.
When it comes to creating a Mario movie, there are certainly a lot of options when choosing who might show up in the big animated adventure. So who made the cut?
The Super Mario Bros. Movie - Every Character & Actor
Chris Pratt - Mario
While some fans might not like it, Chris Pratt lends his voice to bring Mario to life in Universal's big animated feature.
Pratt has his dipped his toes in many franchises, with Nintendo's biggest property now being added to that list. Thankfully, his performance shouldn't deter many people.
Charlie Day - Luigi
Charlie Day as Luigi spends his time in a cage, really only stretching his legs for the final action sequence. Rest assured, however, that he's frightened on many occasions.
Hopefully, the world will see more of Day's Luigi if Universal decides to make a Luigi's Mansion spinoff.
Jack Black – Bowser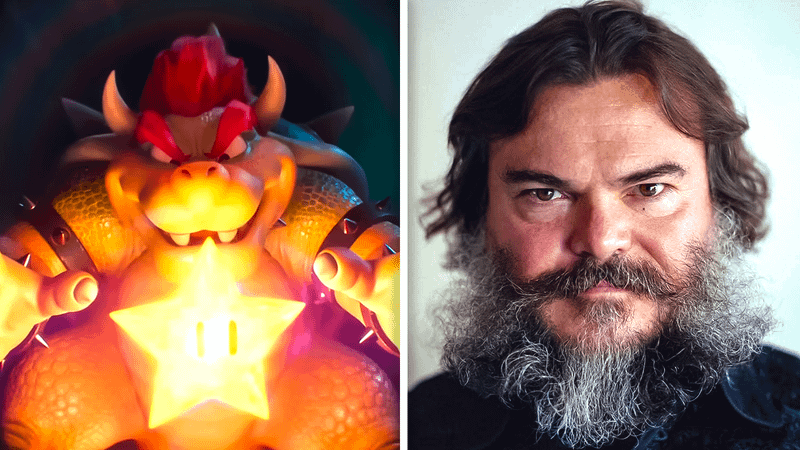 The iconic Nintendo villain Bowser is brought to life by Jack Black, who clearly had the time of his life in the role.
Funnily enough, most of Bowser's screentime is by himself or with his Koopa soldiers. He only interacts with his arch nemesis, Mario, in the film's final battle sequence—which also happens to be the first time they meet at all.
Keegan-Michael Key - Toad
The eccentric Keegan-Michael Key is the perfect fit for Toad, as the upbeat and happy character joins Peach and Mario as they journey across various kingdoms.
While Toad doesn't do much of anything in the movie (almost less than Luigi), he is the first to meet Mario after the titular character pops into the Mushroom Kingdom.
Anya Taylor-Joy - Princess Peach
Princess Peach is brought to life in a unique way as she evolves past damsel-in-distress and becomes a skilled adventurer with plenty of agency.
It's hard to see anyone disliking Anya Taylor-Joy's version of the character, but no doubt some fans will be comedically upset that Peach isn't captured by Bowser in the opening minutes, like most Mario adventures.
Seth Rogen - Donkey Kong
Alongside Mario, Donkey Kong plays a big part in the movie as Princess Peach asks for his kingdom's aid against Bowser. He even gets to have a one-on-one Super Smash Bros.-esque battle with Mario.
While Rogen doesn't offer a unique voice or spin on his usual performances, he fits the version of Donkey Kong that the movie likely wanted to bring to the screen.
Fred Armisen - Cranky Kong
Cranky Kong is Donkey Kong's father and the general paternal figure for a lot of the iconic character's extended family as well.
Cranky doesn't appear in too many Mario games, but he is consistently a part of the Donkey Kong game series. Comedian Fred Armisen was the one to bring the character to life in The Super Mario Bros., knocking it out of the park.
Sebastian Maniscalco - Spike
Foreman Spike first appeared in the Wrecking Crew video game in 1985, where his purpose was to hinder the players to keep them from making progress as Mario and/or Luigi.
The obscure character, voiced by Sebastian Maniscalco, is depicted surprisingly accurately here, though he doesn't hinder the titular brothers as much as he simply annoys them.
Kevin Michael Richardson - Kamek
Kevin Michael Richardson's Kamek is the right-hand Koopa Wizard to Jack Black's Bowser. He's that absolute loyal lackey who never has the courage to speak out against their boss.
For the most part, Kamek seems quite happy working for ol' Bowser. He even gets to dress up as Princess Peach and pretend to marry him.
Charles Martinet - Mario's Dad/Giuseppe
While Mario's family doesn't come up too often, they do exist—and Charles Martinet, the original voice actor for Mario, gets to be the iconic character's father. He's also known as Papa Mario, and his first appearance in the franchise was actually in a short anime video released in Japan in 1989.
Martinet also lends his voice to Giuseppe, a guy who does Mario impressions by the arcade cabinet in the Punch-Out Pizza restaurant. 
Jessica DiCicco - Mario's Mom
Just like Mario's Dad, Mama Mario doesn't show up in the franchise often. But she does get some brief screentime in Universal's adventure and is voiced by Jessica DiCicco.
While the role isn't large, this would still be considered one of DiCicco's projects, given the popularity of the IP. The actress previously played longtime roles in Nickelodeon's The Loud House and Disney's Puppy Dog Pals.
Rino Romano - Uncle Tony
Uncle Tony doesn't pop up anywhere else in past Mario projects, but he does get the chance to expand the family dinner table in The Super Mario Bros. movie. The character is voiced by actor Rino Romano.
Romano actually voiced Darth Revan in 2003's Star Wars: Knights of the Old Republic and was the narrator for the animated Curious George series for 15 years.
John DiMaggio - Uncle Arthur
Uncle Arthur is another new role added to the recent animated film. Despite the character's small role, he is voiced by a big-time voice actor: John DiMaggio.
The performer brought to life the likes of Bender in Futurama, Jake in Adventure Time, King Zøg in Disenchantment, and more.
DiMaggio will next be heard voicing Stratosphere in Transformers: Rise of the Beasts on June 9.
Khary Payton - Penguin King
Khary Payton lends his voice to the Penguin King, who, like Luigi, spends most of his screen time locked in a cage.
For such a small role, Payton, just like DiMaggio, boasts an extensive resume. He not only has a history with big voice roles, such as Teen Titans' Cyborg (for over 400 episodes) but is also a prolific live-action actor, having brought to life King Ezekiel in The Walking Dead.
Juliet Jelenic - Lumalee
Juliet Jelenic is the daughter of The Super Mario Bros. co-director Michael Jelenic and is responsible for some of the movie's biggest laughs.
She voices Lumalee, the bundle of joy and hope who cheerfully keeps everyone's spirits down while imprisoned above lava in Bowser's lair.
Scott Menville - Koopa General
Scott Menville, who voices Robin alongside Khary Peyton's Cyborg in Teen Titans, plays the Koopa behind the infamous Blue Shell. 
The character can be seen restraining the Penguin King at the start of the film and is also one of the key Koopas chasing down the heroes on Rainbow Road.
Eric Bauza - Koopa Troopa Soldiers
Last but not least is the man who gives the Koopa Troopa army their many voices: Eric Bauza.
Bauza's previous credits include Hulu's The Mighty Ones, YouTube's Woody Woodpecker, Cartoonito's Bugs Bunny Builders, and more.
Mario's Stacked Cast Shines in Illumination Movie
Many fans still wish the movie would have kept Charles Martinet's original Mario. While that's understandable, it's important to realize how live-action acting and voice-over roles can often be quite different—experience in one doesn't always translate directly into the other.
Despite the extensive list of characters who made the cut this time around (many of whom weren't voiced), there are plenty of options for any further sequels.
Some other characters with a direct connection to Mario would be Wario, Princess Daisy, Waluigi, and Bowser Jr.—all of whom are basically a given if Universal greenlights any more installments.
Other fan favorites who could be snuck in are Link or Kirby. Then there's more of Donkey Kong's family, like Diddy Kong (who briefly made an appearance in the first movie) and Dixie Kong.
Needless to say, when it comes to expanding the series in the future, there's an endless amount of ways for Universal to do so.
The Super Mario Bros. Movie is now playing in theaters worldwide.