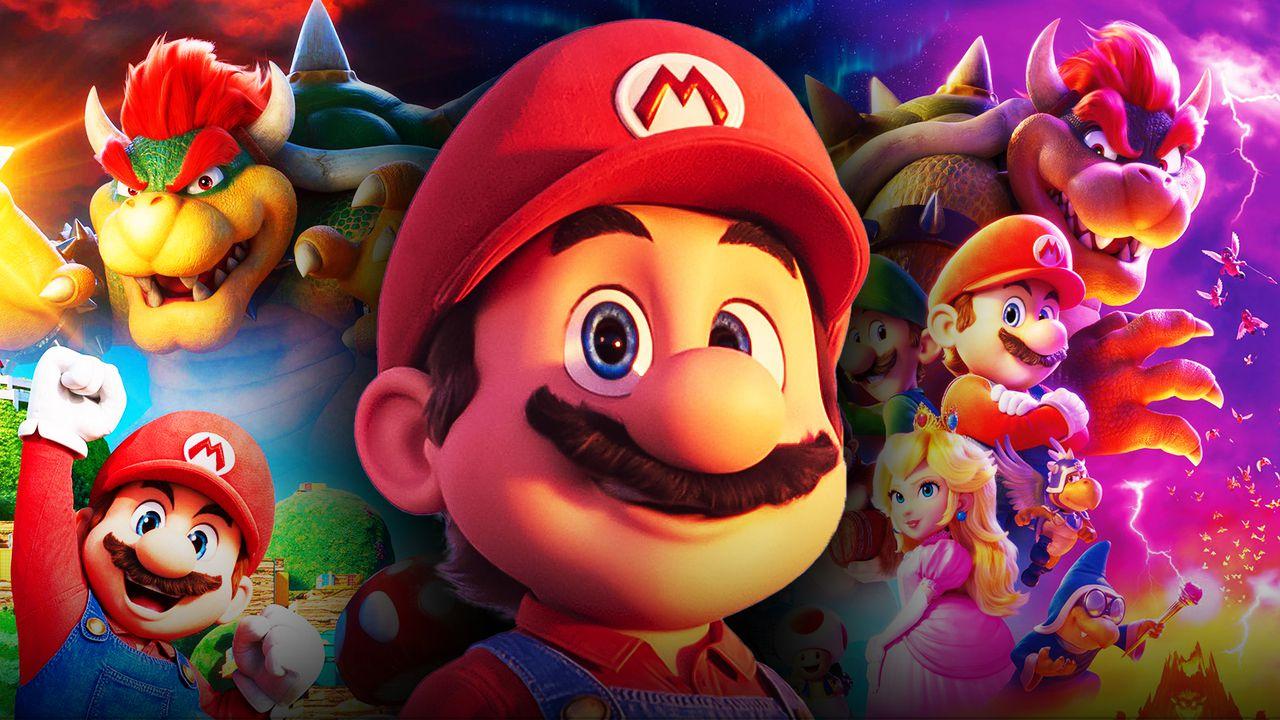 After the success of The Super Mario Bros. Movie from Illumination Entertainment, it feels like only a matter of time before a Super Mario Movie 2 is announced and headed into active development. 
The first film which saw MCU alum Chris Pratt lead a star-studded cast in this animated adventure, released back in April 2023 to much success. 
The Super Mario Bros. Movie quickly became one of the biggest animated movies of all time and still holds the top spot as the most successful film of 2023 thus far. 
So a sequel has to be in order as Nintendo and Illumination line up to do even more with the Japanese video game giant's extensive catalog.
Super Mario Movie 2 Release: Will It Come Out?
No official announcement has been made when it comes to the release of a Super Mario Bros. Movie sequel. 
Producer Chris Melandandri previously teased that a sequel would eventually happen, remarking that he "definitely wouldn't rule anything out" when it came to working on a Super Mario Movie 2. He added that Illumination and Nintendo "definitely hope to do more things together" in the future.
And seeing as The Super Mario Bros. Movie grossed more than Despicable Me 1 & 2, Minions, Sing, and The Secret Life of Pets, all of which got sequels from Illumination, a Mario Movie follow-up feels inevitable. 
If/when a sequel is officially announced, it likely will not release until at least 2026 at the earliest. The quickest turnaround of an Illumination production has been three years with Despicable Me 1 and 2 and The Secret Life of Pets 1 and 2. 
Illumination also already has a number of projects in production, so it would not be all that surprising if it took longer than three years for the studio to get to Mario Bros. 2. 
Super Mario Movie 2 Cast Speculation: Who Will Return?
For a potential sequel, it seems more than likely most of the core cast from The Super Mario Bros. Movie will be back to reprise their roles. 
This list of actors and characters includes:
Chris Pratt- Mario
If The Mario Movie 2 happens, Chris Pratt's Mario will be there (his name is in the title, for gosh sake). After saving Brooklyn and adventuring across the Mushroom Kingdom during the first film, perhaps Pratt's spunky mustachioed plumber will look to the cosmos or Yoshi's Island for his next animated epic.
Charlie Day - Luigi
No Mario Bros. project would be complete without the other half of the titular brotherhood, Luigi. Charlie Day's take on Mario's lanky, cowardly younger brother was sidelined for much of The Super Mario Bros. Movie, so one can assume he will be a more integral part of the sequel, joining his brother on whatever adventure lays ahead.
Anya Taylor-Joy - Peach
One of the most celebrated parts of the Mario Movie was Anya Taylor Joy's badass portrayal of Princess Peach. In the first film, Peach showed off that she is much more than just a damsel in distress, joining Mario in the fight against Bowser. Now, a sequel could possibly further explore Peach's origins alongside the titular Mario Bros. something that was only teased previously.
Jack Black - Bowser
The Super Mario Bros. Movie left Jack Black's villainous Bowser defeated and shrunken down to live out his days in a tiny cage. But as fans of the Mario games know, the King Koopa does not go down that easy. So surely, he will be back in the sequel ready to seek revenge and probably coming along with another killer musical number to boot. 
Keegan Micheal-Key - Toad
Keegan Micheal-Key was hilarious as the adorable Toad in the first Mario film, and he will likely be just as funny in the second. Seeing as this mushroom-capped cutie serves the Mushroom Kingdom crown and (in turn) Princess Peach, wherever she goes, he will follow. 
Seth Rogen - Donkey Kong
A character primed for more action in the Mario Movie world is Seth Rogen's Donkey Kong. The Canadian comedian brought the iconic ape to life, standing out as one of the best parts of the first film. Now, not only does he feel primed to pop up in a sequel, but there are rumors he could be the focus of his own Donkey Kong spin-off film as well.
Kevin Michael Richardson - Kamek
If Bowser is going to get out of his teeny-tiny imprisonment in the Mario Movie sequel, he is going to need the help of his right-hand Koopa, Kamek. It is currently unknown what became of Kamek at the end of The Super Mario Bros. Movie, but some have theorized he could be back in the Dark Lands rallying the troops to get back Bowser.
Charles Martinet
Charles Martinet (the video game voice of Mario ever since a voice was introduced for the character) had the chance to cameo in The Super Mario Bros. Movie, and that will likely be the same when The Mario Movie 2 inevitably happens. In the first film, the longtime voice actor played both Giussepe (an enthusiastic arcade patron) as well as Mario's father. If he were to come back, seeing him reprise his role as Papa Mario would make the most sense. 
Will Wario and Waluigi Be in Super Mario Movie 2?
After focusing on Mario's primary big bad Bowser in the first movie The Super Mario Bros. Movie 2 could be the perfect place to introduce a pair of iconic Mario series villains in Wario and Waluigi, the purple and yellow foils to Mario and Luigi.
The dastardly duo has not been confirmed to exist in Illumination's animated Nintendo universe, but Jack Black previously talked about wanting to see the two characters appear. He even brought up the name Pedro Pascal as the person he would want to see play Wario if the anti-Mario Bros. were to pop up. 
Who Will Be the Villain in Mario Movie 2?
Of course, with Bowser still very much at play (albeit locked away in his tiny cage), Jack Black's King of the Koopa still could be the primary antagonist of a potential sequel, but there are also a few other names that could take the big bad branding in Mario Bros. 2. 
Wario and Waluigi feel like the most natural choice, with many having speculated the pair would either show up in the first movie or be a part of some sort of post-credits tease. 
King Bob-Omb and King Boo also are natural candidates, as they both were teased in The Super Mario Bros. Movie, appearing in the wedding sequence seen in the third act of the film. 
Other names that could spring up to take on a villain role could be Bowser's in-universe son Bowser Jr. who has taken on Mario a number of times in the past, the Koopalings (a clan of seven musically themed Bowser followers), and - if Illumination wanted to go for a deep cut - Wart - who has not been seen in the mainline Mario universe since Super Mario Bros. 2 in 1988.
Will Yoshi Be in Mario Movie 2?
Yoshi will almost definitely be a key addition to The Mario Bros. Movie 2.
Mario's prehistoric best friend was the focus of the first movie's post-credits scene, his signature green and white egg appearing in the sewers beneath Brooklyn.
While a stampede of Yoshi's can be seen during The Super Mario Bros. Movie, fans have yet to be introduced to the iconic green Yoshi that pals around with the series' titular plumber. 
Perhaps the sequel could see Mario, Luigi, and co. venture to Yoshi's homeworld, the aptly named Yoshi's Island, instead of another jaunt through the familiar Mushroom Kingdom. 
---
The Super Mario Bros. Movie can be purchased now, both physically and on demand.