For Star Wars fans, there's always an eye on the future.
While Lucasfilm's animated series The Bad Batch is in the midst of its first season, many are seeking to learn more about what comes next. A small sample of that was recently provided when the first look at Star Wars: Visions was unveiled, which will drop in September. For publishing fans, The High Republic's second wave is in the process of landing on shelves, and the next round of books will be announced later this month during San Diego Comic Con.
But, as always, the live-action content takes primary focus. The Book of Boba Fett has wrapped filming and will begin streaming in December. If The Mandalorian's marketing pattern is to be followed, fans probably shouldn't expect to see any promotional material for Fett until late October at the earliest.
And what comes after Boba Fett? The Mandalorian has taken somewhat of an extended break, as there won't be a Season 3 this year. Rumors regarding the production start for the next installment of the hit series have been all over the place, though Jon Favreau previously stated the project would pick up once The Book of Boba Fett's shoot was complete.
While some suggest Mando won't return until next Fall, new evidence points to an earlier possible release...
THE MANDALORIAN SEASON 3 RUMORED FOR SPRING 2022 RELEASE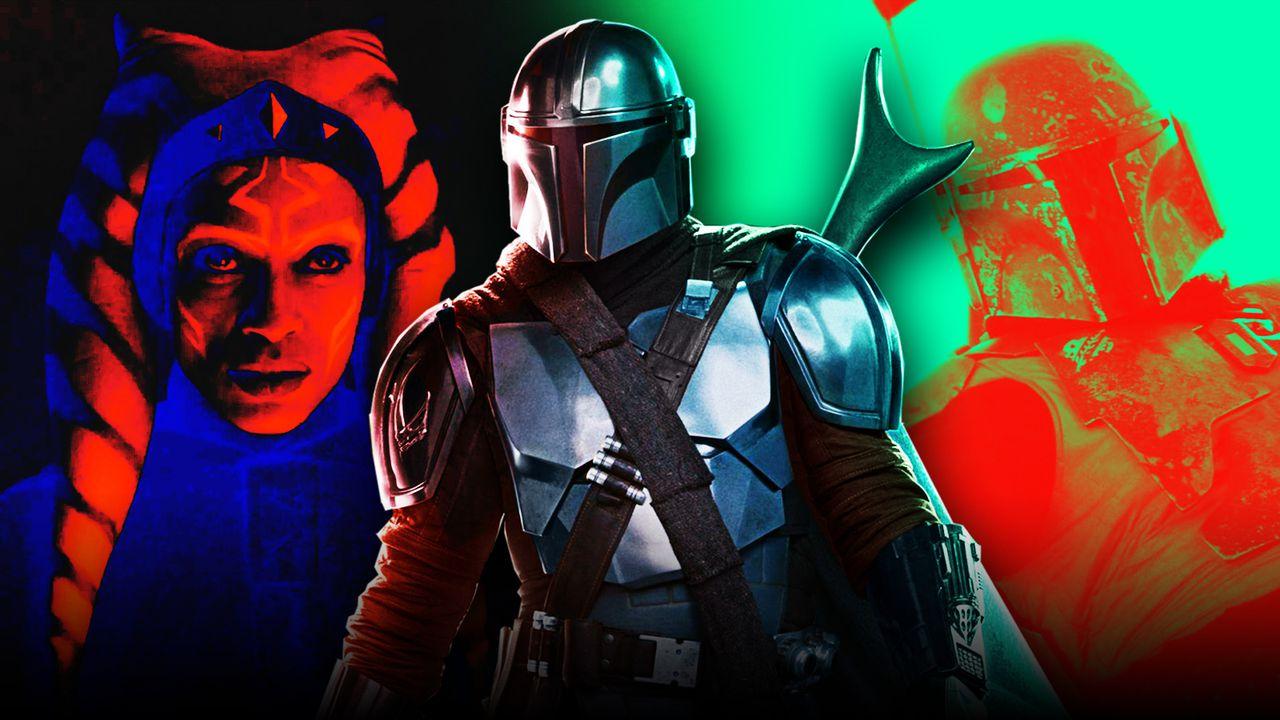 A listing from Edelweiss+ (a marketing platform in the book industry) via the Star Wars Leaks subreddit promotes a "Screen Comix" graphic novel centered on Star Wars' own Boba Fett. The associated blurb, which was likely made public by accident, states that The Mandalorian Season 3 will debut in Spring 2022:
The Book of Boba Fett premieres on Disney+ December 2021. Season 3 of The Mandalorian premiers on Disney+ Spring 2022. Features photos and dialogue from the hit series. Graphic Novels are a major growth category.
IS MANDO READY FOR A SPRING RETURN?
At this point, it's anyone's guess.
Star Wars fans are well aware that Lucasfilm likes to keep their cards close to the vest, so there shouldn't be any impending announcements to be expected. There's quite the lineup of content set to come, as both Obi-Wan Kenobi and Andor's productions are well underway. Both series will drop at some point next year, though when remains to be seen.
Everything hinges on The Mandalorian.
Initial reports suggested that The Mandalorian Season 3 would begin filming immediately after The Book of Boba Fett, and there have been subsequent reports corroborating this. However, other sources have stated that the third season won't begin shooting until this Fall, making a Spring release all but impossible.
Something to consider is that Mando may have had some filming overlap with Boba Fett, and once the latter wrapped a seamless transition into the completion of the former's shoot commenced. Should that be the case, Season 3 could easily drop in the early Spring to continue the narrative trail left by Fett. From there, Kenobi, Andor, and The Bad Batch Season 2 could all follow throughout the year, perhaps alongside another project later in the year.
The Edelweiss+ listing is promising for Mando fans, but unfortunately, it's not concrete. The original plan could have been a Spring release for Season 3 until production was delayed, or things may be right on schedule, and Din Djarin's story will continue sooner than later. For now, the only thing to do is wait.