The second episode of Loki Season 2 brought Brad Wolfe (played by Rafael Casal) into the story — a character who connects to Doctor Strange villain Dormammu.
The existence of Brad — or, more specifically, the in-universe fictional monster Brad plays on film — was revealed in a September trailer for the new season.
Wolfe is one of several new actors joining the first season's cast in season two, debuting in the MCU alongside Ke Huy Quan and Liz Carr, among others.
This article contains spoilers for Loki Season 2, Episode 2.
Loki's Zaniac Explained
Rafael Casal's Brad Wolfe — in Loki an actor who plays an in-universe movie character called Zaniac — has more to him than may meet the eye from what fans saw of him in the second episode of the show's Season 2.
In Marvel comics, Zaniac is a demonic being from the Dark Dimension — a place discussed brought into the MCU with the Doctor Strange movies — sent to Earth by Dormammu. The demon eventually goes on to possess movie star Brad Wolfe, who was caught in a nuclear explosion. While he got superpowers such as strength and knife summoning from the blast, he was also led to insanity by the demon in him.
In Loki, Zaniac is a fictional monster, portrayed by rogue TVA Agent Brad Wolfe. Rather than completing his assignment to go and find Sylvie, Brad decided to pursue the life he could have led on the sacred timeline, embracing the movie-star lifestyle.
Thanks to his decision to deviate from what the TVA expected from him, Brad ended up being interrogated by Loki (and, unknown to him, a playing-along Mobius).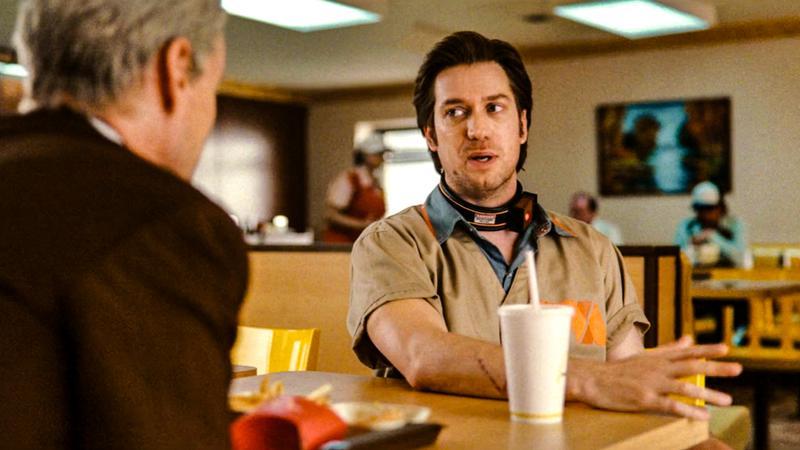 In the interrogation that broke him, Brad gave up Sylvie's location (both where and when), and revealed her to be working at a McDonald's. He accompanied Loki and Mobius on the mission to bring her back to the TVA — one they ultimately failed.
Is There A Demonic Future for Brad Wolfe?
There were certainly several similarities between the comics and MCU versions of Brad Wolfe and Zaniac, but the two are also incredibly different — notably in that Zaniac is an actual demon in the comics, and a fictional monster in the show.
Fans are left wondering, though, if this difference is enough to assume Brad's fate will be different in the show than in the comics. Comics Brad experienced the nuclear explosion while filming a slasher film.
Maybe those sequel jokes about Zaniac were setting up a future plot point wherein Brad has an accident while filming Zaniac 2?
Additionally, the comic version of Zaniac has a history with not only Doctor Strange but also Thor. Perhaps there is a future for the character beyond Loki, or even as a part of it?
New episodes of Loki debut on Disney+ on Thursdays at 9 p.m. ET.