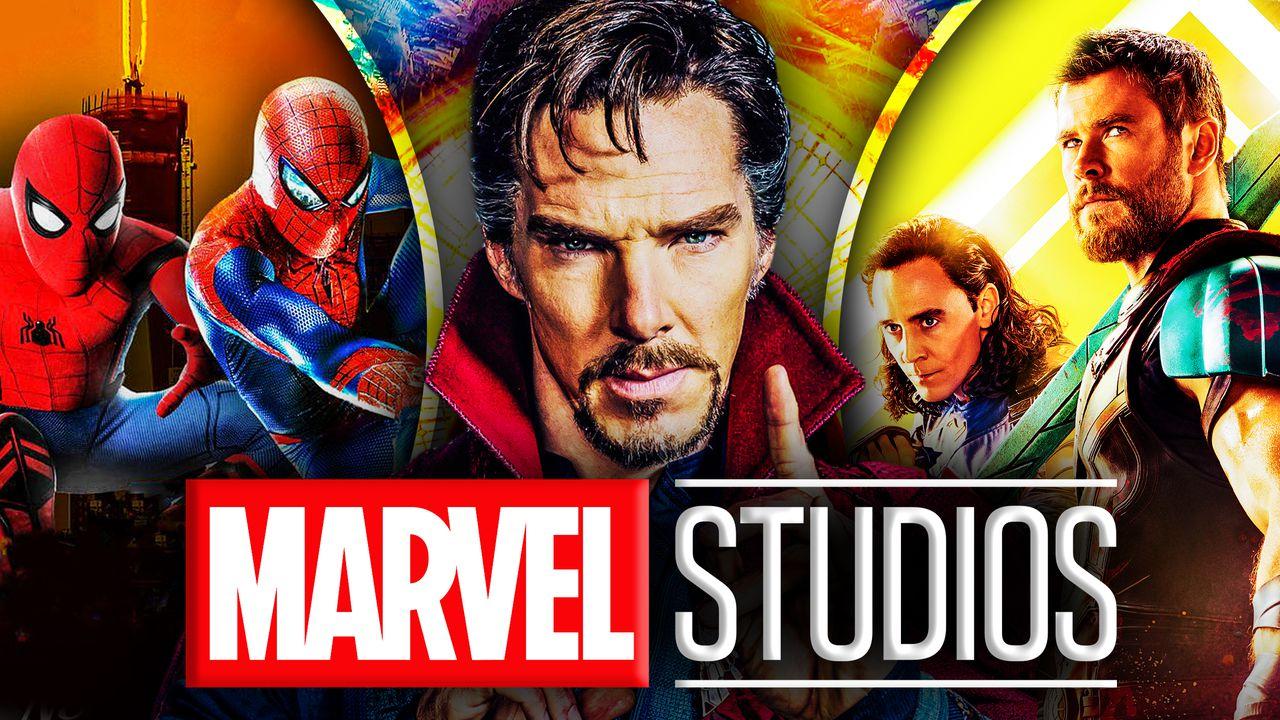 The God of Mischief has returned, and his first solo outing could be his most important.
Loki first debuted in 2011's Thor, and has served as both friend and foe in all of his subsequent MCU appearances. While Marvel's resident trickster has often been relegated to a supporting character in the narrative of life, his Disney+ debut primes him to finally star in his own story.
That said, the plot of Loki has been assumed to be nothing more than a one-off adventure. While that was the presumption going in, the show's premiere primes it to be extremely consequential to the greater MCU.
LOKI'S MCU IMPACT ON PHASE 4 AND BEYOND 
Tom Hiddleston's fingerprints are all over the MCU's past, and it looks like they could be on its future as well.
Speaking with the Toronto Sun, Loki head writer Michael Waldron emphasized that this streaming series will factor into what comes later in the MCU's Phase 4: 
"It's our intention for this show to be as vital as any movie and to have a big impact on the MCU moving forward."
Going deeper on Phase 4 expectations and plans, Waldron noted that this new era of Marvel Studios is all about taking chances: 
"Look at what you've already seen with a show like WandaVision. We can take chances — probably even bigger chances — in the MCU than ever before.

After the success of Avengers: Endgame, there was the question of: 'where do you go from here?' That's both from a filmmaking standpoint, but also for the characters. It was a seismic event, but it's thrilling to be making TV shows and movies in the aftermath of the Infinity Saga.

So I think you're going to keep seeing bigger, bolder choices and cool filmmakers and out-of-the-box creative decisions. Everything that made Marvel so successful and innovative over the past decade they're just going to keep doing I think throughout this next phase and beyond."
A CONSEQUENTIAL PHASE 4 NARRATIVE
Considering where he was left in Avengers: Endgame, Loki's escape with the Tesseract felt ready to be a fun, elseworld-esque storyline to be explored and mopped up without issue. 
Forget all of those expectations.
Similar to how the Infinity Stones were the crux of Marvel's first three phases, the multiverse is shaping up to be the end all, be all for the MCU moving forward. Fans got a taste of what to expect in WandaVision, but Loki is giving fans a full-on appetizer ahead of the main course that is Doctor Strange in the Multiverse of Madness. 
As Waldron mentions, Loki is a "vital" narrative within the confines of the MCU, and even just one episode in, that label is already being proven true. The Time Variance Authority is establishing the rules of what is most definitely going to be explored in-depth in Doctor Strange 2, which tees up connectivity between those two projects. Strange himself will play a role in December's Spider-Man: No Way Home, which means there's two future theatrical releases Loki is inadvertently impacting.
Aside from the continuity, it is always so rewarding to hear the behind-the-scenes talent talk about "taking chances." It would be so easy for the MCU to drift into formulaic storytelling, as it is a proven box office success, but these creators are keen on keeping things fresh. Marvel Studios has enough slam dunks in their library that they've earned the chance to pull up from three every once in a while. Knowing they can hit half-court heaves like with WandaVision, Waldron's shot with Loki is already looking like nothing but net.
The first episode of Loki is streaming now, exclusively on Disney+.
LATEST NEWS
TRENDING