During the early stages of production for Disney's live-action Lilo & Stitch remake, fans got their first look at the design of the titular blue alien ahead of the film's Disney+ release.
Along with big screen adaptations for The Little Mermaid and Snow White and the Seven Dwarves, Disney is in the early stages of production on a 2024 remake of Lilo & Stitch under the original writing team of Chris Sanders and Dean Delois.
Featuring notable A-listers like Zach Galifianakis (Jumba) and young newcomer Maia Kealoha as the titular Lilo, this remake has already had its fair share of controversy.
Disney drew some ire from fans due to a few casting decisions, and after some highly negative reactions to other recent remakes, Lilo & Stitch has many curious to see how this Hawaiian classic will perform.
First Look at Stitch in Disney's Live-Action Remake
Reel News Hawaii shared a video featuring the first look at the design for the live-action version of Stitch in Disney's live-action Lilo & Stitch remake coming to Disney+ at some point in 2024.
The 12-second set video shows a film team hopping onto a jet ski in the ocean with a scale reference version of Stitch in hand. The live-action take on Experiment 626 looks nearly identical to his 2002 animated counterpart.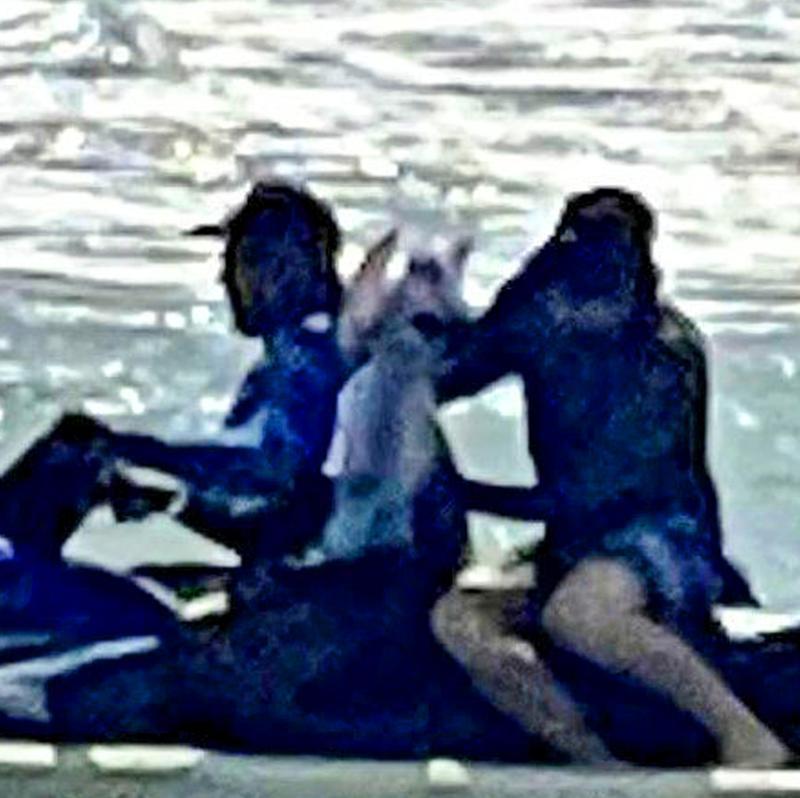 The figure features the same blue skin, large dark eyes, and purple accents in his ears as he's shown in his more Earthly form without his two extra arms and antennae that only come out on rare occasions. 
Of course, as this photo reveals a prop being used as an on-set stand-in for Stitch, it's tough to get an exact idea of his look for the remake. After all, much of the work needed to create his design ought to happen through CGI in post-production.
Paramount followed a similar formula to create Sonic the Hedgehog for his 2020 live-action debut, with statues of the characters being used on set before they were brought to life in the editing room.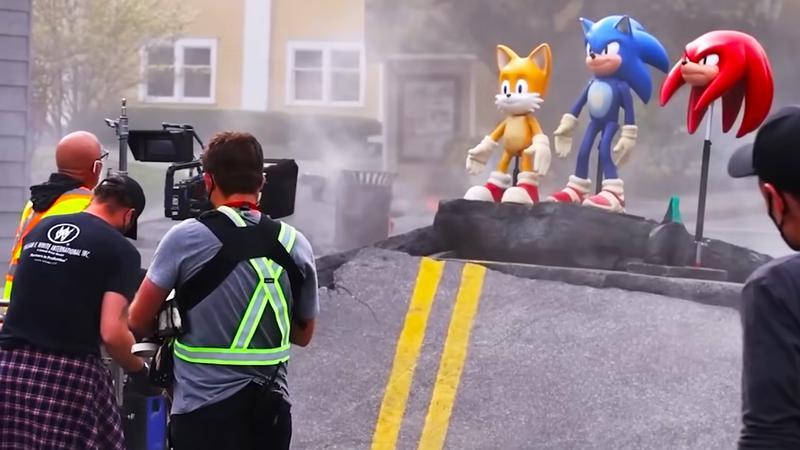 Disney will undoubtedly be looking to recapture the original magic and look of Stitch as accurately as possible, all while still smoothly adapting him into his new live-action medium. And they will have some key help with that process. 
In news that is sure to excite many Lilo & Stitch fans, Stitch will actually be voiced in the live-action remake by Chris Sanders - who voiced the character in almost all of his past appearances, directed the original 2002 animated movie, and even create the original concept design of Stitch after far back as the 1980s.
Sanders' Stitch joins an ensemble that includes several huge Hollywood stars such as Zach Galifianakis (The Hangover), Courtney B. Vance (Lovecraft Country), and Billy Magnussen (Alladin), along with newcomers Maia Kealoha and Sydney Agudong as Lilo and Nani, respectively.
Stitch was created as a genetic experiment by Dr. Jumba Jookiba (Galifianakis) to be indestructible and extremely powerful to help him cause intergalactic chaos and cause destruction. But Stitch ultimately finds his true place in Hawaii with Lilo (Kealoha) after she adopts him from an animal shelter where he posed as a dog.
Watch the full set video below:
Will Live-Action Stitch Design Work for Disney Fans?
While this image only shows a reference for where Stitch is in the given scene and not the final CGI character, fans will still be anxious to see the version of the volatile alien that will be animated on-screen in the final cut.
Considering that this stand-in looks like a virtual carbon copy of what was seen in animation 21 years ago, other largely CGI remakes like The Jungle Book (2016) and The Lion King (2019) have some viewers concerned about the final results.
Thankfully, the beautiful Hawaiian beaches appear to serve as the perfect backdrop for this reimagined story as the young Lilo Pelekai comes across Stitch for the first time after the alien crash lands on Earth.
Story details are still being kept under wraps for the time being, but with fans already anticipating noticeable changes in other remakes like The Little Mermaid, Lilo & Stitch is expected not to be a frame-for-frame redo of its predecessor.
And with Chris Sanders returning to voice the now iconic intergalactic creation, the character and storytelling will hopefully have the same effect on movie-goers that he did on the older generation that saw this story years ago.
Lilo & Stitch will debut on Disney+ sometime in 2024.