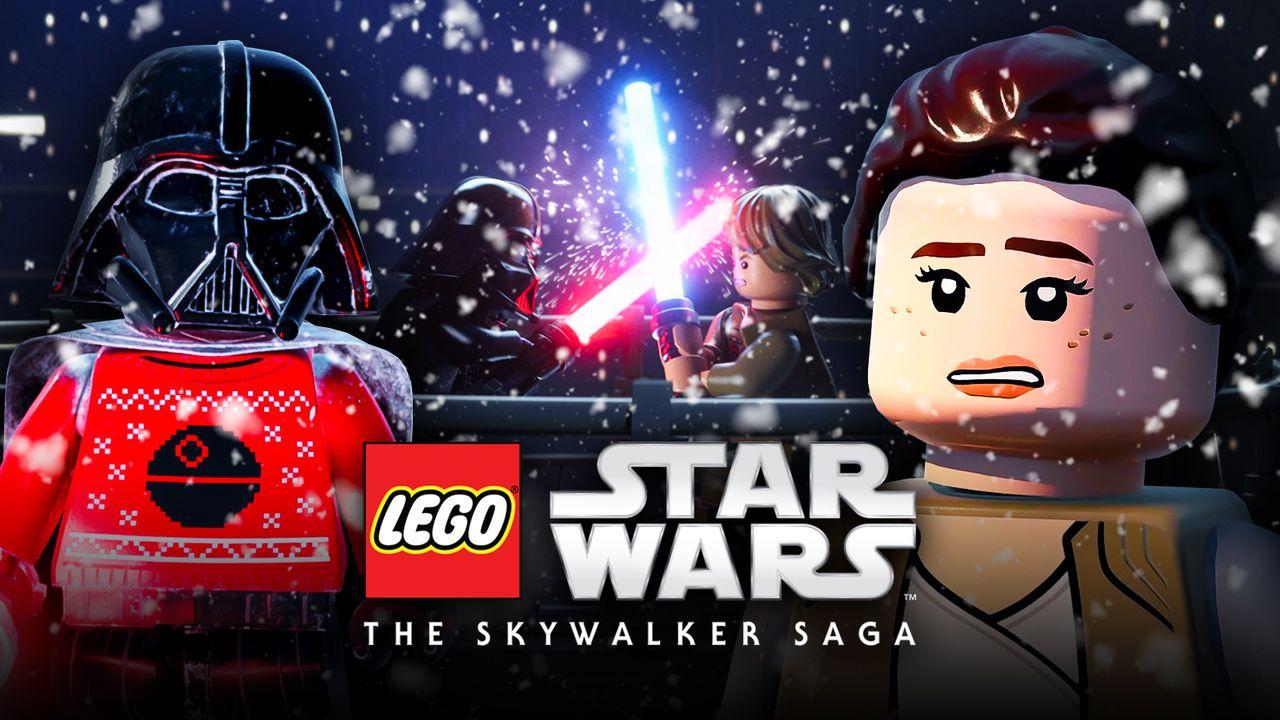 In another timeline, fans would've been enjoying the LEGO Star Wars: The Skywalker Saga game right now, but the global pandemic erased that possibility. Instead, the LEGO-based Star Wars game has been pushed back to next year, but the exact release date has yet to be revealed.
Although a previous leak mentioned that LEGO Star Wars could potentially come out in May 2021, there's a chance that the date could end up changing, considering the delays that have hounded the entertainment industry lately. 
Despite that, the anticipation for LEGO Star Wars is still off the charts, especially after the impressive gameplay that was showcased during the reveal trailer of the game. Now, a unique batch of LEGO Star Wars images has arrived, hyping up the impending release of the much-anticipated game. 
NEWS 
LEGO released new holiday-themed promo images for the upcoming LEGO Star Wars: The Skywalker Saga video game. 
The first image shows an Olaf-inspired droid on the ice planet, Hoth. 
The next promotional still shows off a weird, yet adorable look at Darth Vader wearing a Death Star-inspired sweater. 
 The last image highlights a Life Day greeting with a LEGO-sized ensemble of notable characters of the Skywalker Saga. 
The newly-released promotional images from LEGO perfectly capture the comedic vibe of the upcoming video game. Not only that, the combination of fun designs and amusing captions from LEGO should elevate fan anticipation ahead of the game's release next year. 
The Olaf-inspired droid will be a clear-cut favorite for young fans of the franchise, while the "lack of cheer" quote from Darth Vader should be enough to draw some laughs from anyone. 
Interestingly, this release coincides with the upcoming arrival of the LEGO Star Wars Holiday Special on Disney+ this week. Just like the game, the holiday special will also feature the three main trilogies of the Skywalker Saga by introducing the concept of time-travel in the realm of Star Wars.
If anything, LEGO is not just hyping up the highly-anticipated game, but it also the Disney+ special.
LATEST NEWS
TRENDING