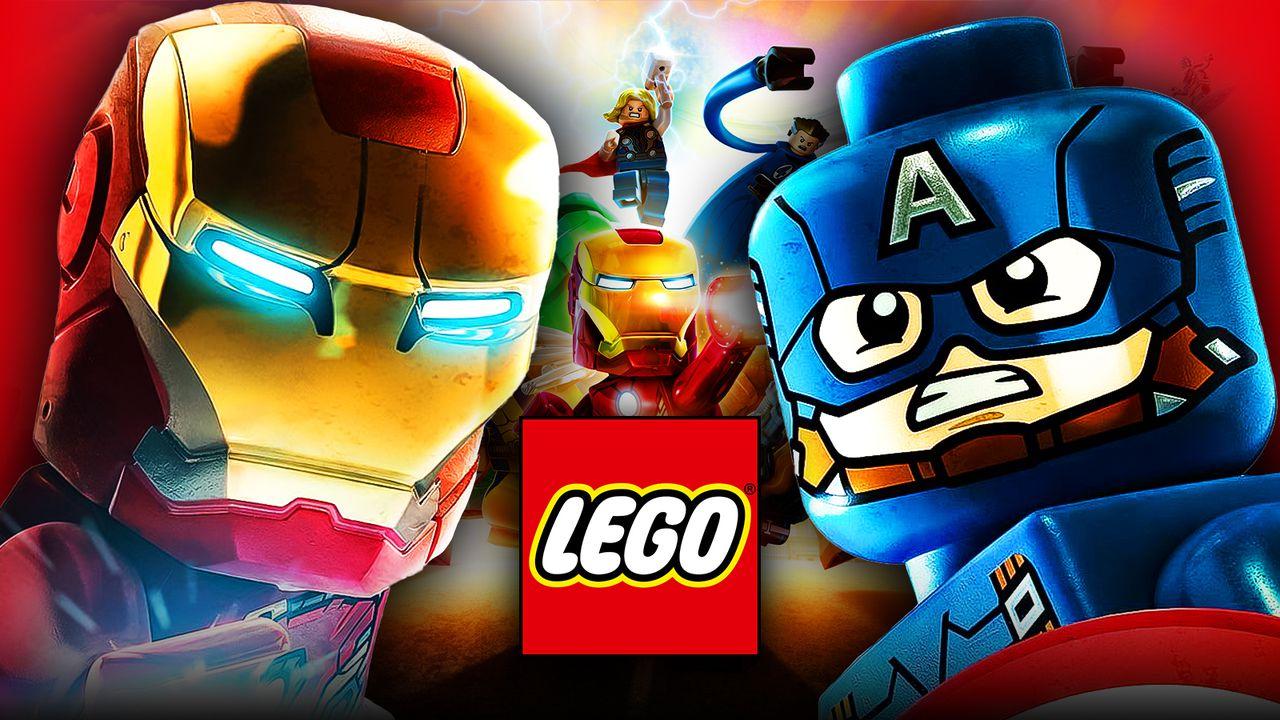 Fans now have an early glimpse of some of the best Marvel sets from LEGO slated for release in 2024.
Marvel LEGO has been one of the leading product lines in the world of brick-based building, especially kicking up with the rise of the MCU.
Whether it's launching sets to coincide with the latest and most iconic moments in the franchise or showcasing timeless scenes and themes, LEGO has an array of exciting plans for the remainder of 2023 and a wide assortment of sets in the pipeline for the upcoming year.
Every LEGO Marvel Set Releasing in 2024
15 fresh LEGO sets are expected to be released in 2024 for the immensely popular Marvel collection. All these upcoming sets are heavily rumored to be released next year.
Here is a rundown of all the Marvel LEGO sets arriving in 2024:
Venom & Doc Ock (76275)
Two classic Spider-Man villains take center stage in this new LEGO Marvel set. Venom and Doc Ock are set to return for LEGO as two Minifigures. 
The set is expected to be 77 pieces and cost $9.99 USD. One theory on this rumored set is that it is actually a Venomized version of Doc-Ock, which is possible given previous LEGO Marvel Minifigures receiving a similar treatment.
Venom Mech (76276)
A new Venom Mech is expected to be released in January 2024 and will be similar in concept to the LEGO's Mech Armor sets that have been produced under the Marvel Super Heroes line. The updated set will cost $14.99 USD and be a total of 134 pieces.
War Machine Mech (76277)
No, this one isn't a Skrull.
A new War Machine Mech set is expected to be released in January 2024 and will also be under the umbrella of LEGO Marvel's Mech Armor subtheme. In addition, this new set, drawing inspiration from Don Cheadle's James Rhodes in the MCU, will be 154 pieces and cost $14.99 USD.
Rocket Raccoon's Warbird (76278)
This set is rumored to be based on the Warbird M-Ship that Rocket Raccoon flew during the Battle of Xandar in 2014's Guardians of the Galaxy.
Set for an early release during January 2024, this LEGO ship set will be 290 pieces, will cost $34.99 USD, and should come with at least a Rocket minifigure.
Spider-Man's Car (76279)
While the LEGO Batmobile is cool, Spider-Man's suped-up car is even more awesome.
A new mobile set is rumored to be released in January 2024. The Spidey car set is going to cost $29.99 USD and be 227 pieces. LEGO has released many vehicles themed around the web-slinger, including a Spider-car set for Miles Morales that came with Morbius. Perhaps this new set will be similar in style, themed instead around Peter Parker's wall-crawler.
No Way Home Expansion Set (76280)
A new addition to anyone's Spider-Man: No Way Home LEGO collection is coming in January 2024.
It's rumored to come with a brick-built Sandman and will somehow connect to the Spider-Man Final Battle set released this year. In addition, this set will include minifigures for Spider-Man in his black, red, and gold Integrated Suit, Lizard, and Electro.
This new Spider-Man set will be 347 pieces and cost $34.99 USD.
X-Men Jet (76281)
It's mutant time for LEGO Marvel, releasing an X-Men Jet to begin next year.
Costing a slightly hefty $79.99 USD, this LEGO set will be 359 pieces and is rumored to come with minifigures for Wolverine, Storm, Magneto, and Cyclops. It could be similar to a LEGO X-Men set that came with the same minifig line-up, but it will not include a Sentinel this time around. 
Buildable Rocket Raccoon (76282)
Following his leading role in Guardians of the Galaxy Vol. 3, it's time for Rocket Raccoon to get his own dedicated LEGO set.
The buildable Rocket Raccoon LEGO is rumored to be 566 pieces and cost $54.99 USD. It could be similar in style to the recently released buildable Groot figure and is expected to be available in January 2024.
Buildable Green Goblin (76284)
One of Spider-Man's most infamous villains is getting a new buildable LEGO set.
Green Goblin aka Norman Osborn is expected to receive a buildable set as part of LEGO Marvel's buildable figure line. It will cost $34.99 USD, include 471 pieces, and is expected to release in April 2024.
Captain America: Brave New World Set (76292)
Ahead of its massive July 2024 release in theaters worldwide, Captain America: Brave New World is rumored to be receiving a film-inspired LEGO set.
Coming April 2024, the Captain America 4 set will include 223 pieces and cost $49.99 USD. Expect to see a brand-new Sam Wilson (Captain America) Minifigure in his upgraded suit from the movie. There's even a chance the set includes a Thunderbolt Ross or Red Hulk Minifigure inspired by Harrison Ford.
Sam Wilson Captain America Buildable Figure (76296)
It's time for a new buildable Captain America figure. 
Sam Wilson will be receiving his own LEGO figure that's expected to cost $34.99 USD, comprise 359 pieces, and be released in April 2024. It will most likely be similar to this Steve Rogers version of a buildable LEGO figure.
Spider-Man Buildable Figure (76298)
An upgraded Spider-Man buildable figure is expected in April 2024. It will be interesting to see what differences are made from this similar Spider-Man figure. Perhaps this new set will highlight a different Spidey suit, like Peter's one from Spider-Man: No Way Home.
This new Spidey set is expected to cost $34.99 USD and be 303 pieces in total.
X-Mansion
The highly anticipated X-Mansion LEGO set is rumored to be an intricate build consisting of a staggering 3,122 pieces and cost $299.99 USD. The set was mistakenly revealed by a LEGO survey, as reported by @1414falconfan on Instagram, in very early concept form, so there is a good chance that its contents are subject to change.
The set features a two-story structure adorned in tan and dark tan colors, complete with a front gate. 
Once assembled, the X-Mansion will stand tall, reaching over 10 inches (25 cm) in height and spanning 21 inches (53 cm) in width, with a depth of 6 inches (17 cm). 
The set is said to include a diverse cast of at least nine iconic figures, such as Professor X, Magneto, Wolverine, Storm, Cyclops, Beast, Mystique, Sabretooth, and Emma Frost, making it a must-have for any X-Men enthusiast and LEGO collector.
Iron Spider Brickheadz (40670)
An MCU Iron Spider Brickheadz figure is rumored to be released in February 2024.
It will be similar to this Iron Man Brickheadz, but this time will feature Spider-Man in his super-powered suit. 
Brickheadz are LEGO brick-built figures suitable for kids, offering a wide range of themes that include popular characters and special editions for display and collection.
Potted Groot Brickheadz (40671)
A new Groot Brickheadz is coming next year, rumored for sometime in February 2024.
However, differentiating itself from this Brichheadz set alongside Rocket Raccoon, the new Baby Groot figure will be in his dancing, potted form from the end of the first Guardians of the Galaxy film.
---
As an editor, writer, and podcast host, David is a key member of The Direct. He is an expert at covering topics like Marvel, DC, Star Wars, and business-related news following the box office and streaming.