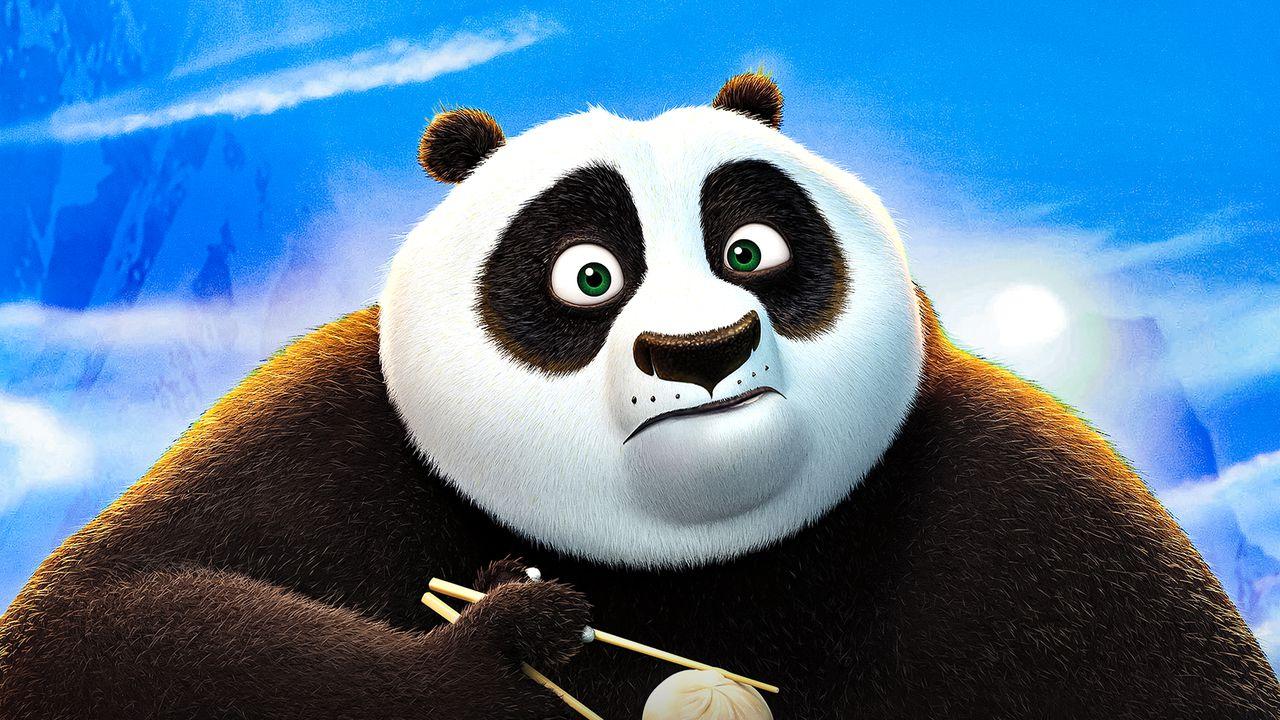 While it remains to be seen if Kung Fu Panda 4 will be delayed, official new poster art landed online to provide a sneak peek at the movie. 
In August 2022, Dreamworks officially announced that Kung Fu Panda 4 is in the works, with it set to release on March 8, 2024. The upcoming film will feature Jack Black's return as Po alongside his loyal allies as they encounter a new villain named the Chameleon. 
During CinemaCon 2023, Universal officially revealed Kung Fu Panda 4's first footage, showcasing initial plot details like Po's newfound journey to find his replacement and the Chameleon's bizarre abilities to bring back the spirits of past villains.
Official New Kung Fu Panda 4 Poster Art Highlights Po
Dreamworks, via Simon and Schuster, officially revealed new Kung Fu Panda 4 cover art for the movie's novelization.  
The image shows Jack Black's Po in his usual fighting stance with a mysterious temple in the background. 
Earlier, Dreamworks also unveiled the first look at Kung Fu Panda 4's new character named Chen alongside Po. 
Chen is an anthropomorphic fox who is set to play a significant role in the fourth installment. It is unknown who will voice the character. 
Will Kung Fu Panda 4 Be Delayed?
Concerns surrounding Kung Fu Panda 4's March 2024 release are valid due to the ongoing writers' and actors' strikes in Hollywood. 
Unless a deal still hasn't been made between the studios and writers and actors, a delay might still be imminent. 
Despite that, the fact that new poster art for Kung Fu Panda 4 emerged online combined with the first footage that was unveiled during last year's CinemaCon suggests that marketing could begin ramping up for the film. 
If the confirmed release date stays, it's possible that Dreamworks could release the movie's first trailer sometime this December to build anticipation for its March premiere. 
Hopefully, the release of this new promotional image could lead to more marketing materials for Kung Fu Panda 4 in the near future.
Kung Fu Panda 4 is still set to premiere in theaters on March 8, 2024.
---
Aeron is a news/features writer and Content Lead for The Direct who has been working for the site since March 2020. From writing about the inter-connectivity of the Marvel Cinematic Universe to having an extended knowledge about DC TV's Arrowverse, Aeron's expertise has since expanded into the realm of reality TV, K-drama, animated, and live-action shows from Netflix,  Disney+, Prime Video, MGM+, Peacock, Paramount+, and Max. When he isn't writing and watching all things MCU, Aeron is heavily invested with the NBA (go Celtics!) and occasionally watches thrilling matches in the WWE.