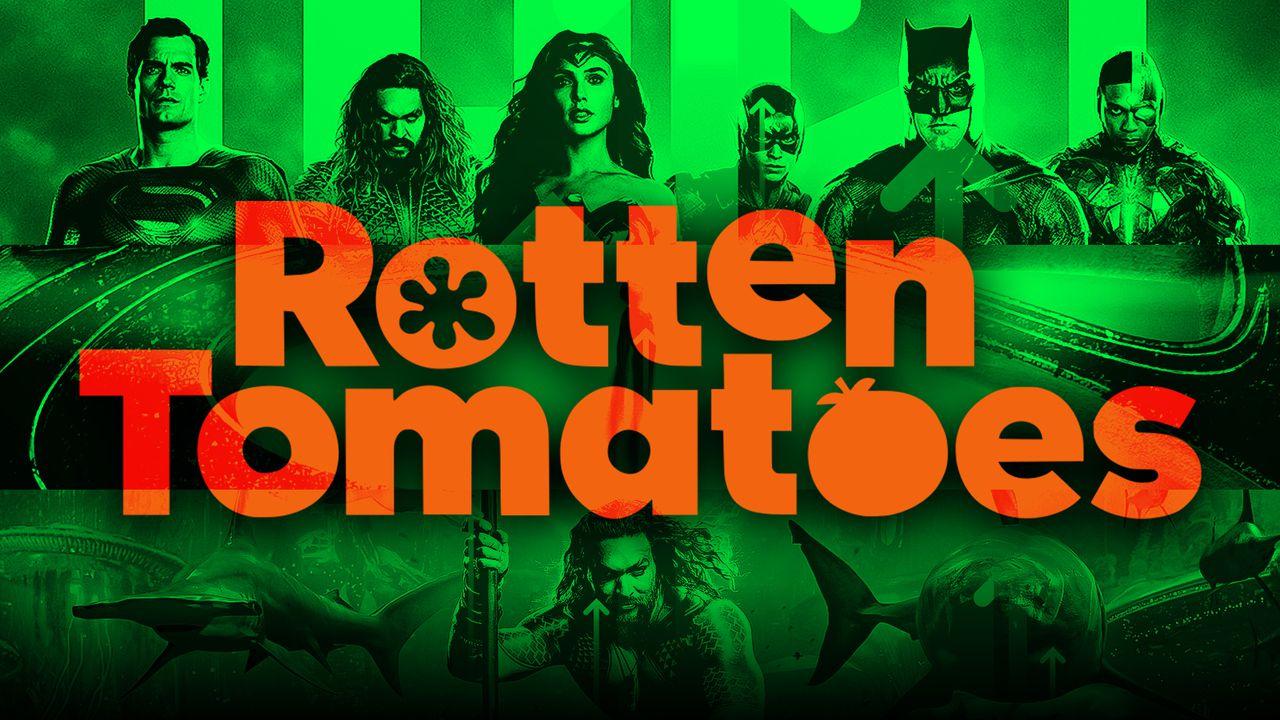 Only three days remain until HBO Max plays host to the premiere of Zack Snyder's Justice League , the famed DCEU director's retelling of the disastrous 2017 team-up feature . After almost a year's worth of teases and discussions for a film that's been rumored to exist since 2018, director Zack Snyder will finally have the opportunity to show his vision for what Justice League was supposed to be.
Coming as a non-canon version of the DCEU's major team-up movie , fans are already curious to see how it will compare critically to the original, which is one of the lowest-rated films in the franchise as well as its worst performer at the box office. As a whole, while the DCEU has had some moments of success with entries like Wonder Woman and Shazam! , it's largely seen a great deal of disappointment in terms of reviews and ratings.
That may be changing in the near future once Zack Snyder's latest work premieres...
THE SNYDER CUT RATES FAVORABLY ON ROTTEN TOMATOES
Rotten Tomatoes revealed that its official critics approval rating for Zack Snyder's Justice League is currently at 74% with 89 reviews at the time of publishing. For perspective, here is where it lines up with its DCEU companions:
Wonder Woman : 93%
Shazam! : 90%
Birds of Prey : 78%
Zack Snyder's Justice League : 74%
Aquaman : 65%
Wonder Woman 1984 : 59%
Man of Steel : 56%
Justice League : 40%
Batman v Superman: Dawn of Justice : 28%
Suicide Squad : 26%
STRONG RATINGS FOR ZACK SNYDER
Even considering the huge quantity of information Zack Snyder has revealed about this movie's plot , it's still hard to tell exactly how good it will be. The general assumption is that it will at least be more favorable than the 2017 theatrical cut, but these ratings on Rotten Tomatoes seem to indicate an even higher bar being set by Snyder and the movie's cast and crew.
With the Snyder Cut coming in at over four hours in runtime , there should certainly be enough material to keep viewers interested through the duration of this retelling. More than a handful of new personalities will find their way into the plot of Justice League like Ray Porter's Darkseid and Jared Leto's Joker, but a 74% rating says that critics view this film as somewhat of a successful endeavor .
As is usually the case, there are no specific criteria revealed for this rating, but it should have fans curious to see what brought the critics to this consensus decision. While the Snyder Cut still comes short of the DCEU's best movies like Wonder Woman and Shazam! , early signs point to this being an outing that will be fairly well-received.
All will be revealed in full when Zack Snyder's Justice League debuts on HBO Max on Thursday, March 18.