After fans almost literally moved heaven and earth to get their way, Zack Snyder's Justice League finally has arrived on HBO Max. The four-hour epic brings with it tons of new content, expanding the story of the 2017 version tenfold. It even has plenty of surprises waiting for fans, even with all the revealing trailers that preceded the film's arrival.
Those reading this article will likely already know the many cameos that made their way into the 4:3 adventure. Characters such the Olympian Gods and a new Green Lantern are seen fighting the mighty Darkseid. On top of that, Snyder gave everyone more Deathstroke, and even included the appearance of a brand new Justice League member: Martian Manhunter.
Thanks to a Twitter user, fans now have new looks at two of those cameo characters.
DEATHSTROKE & MANHUNTER
Following the premiere of Zack Snyder's Justice League , some new promotional photos have been released by DC. The images showcase new looks at Martian Manhunter and Deathstroke .
The first of the two showcases a headshot of Martian Manhunter, who shows up at the end of Zack Snyder's Justice League to warn Bruce Wayne that Darkseid isn't done with his search for the Anti-Life Equation.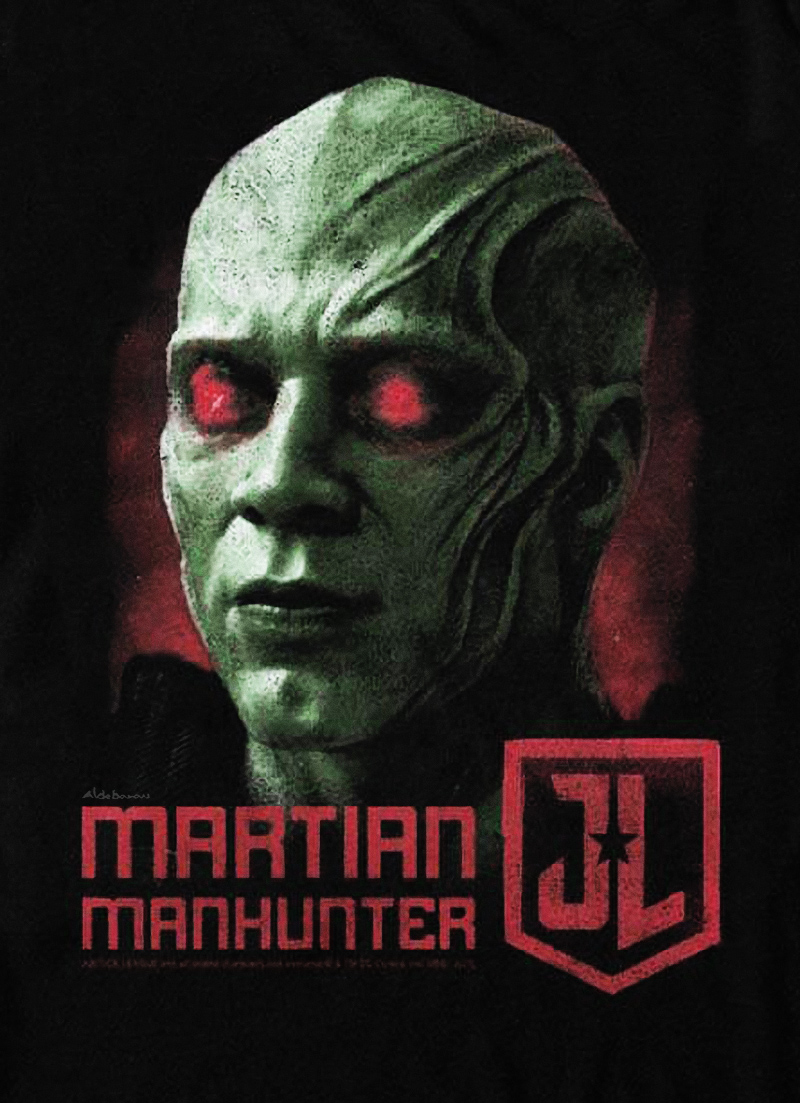 The second photo gives us a headshot of Joe Manganiello's Deathstroke, who gets a little more screen time with his appearance in the future Knightmare sequences.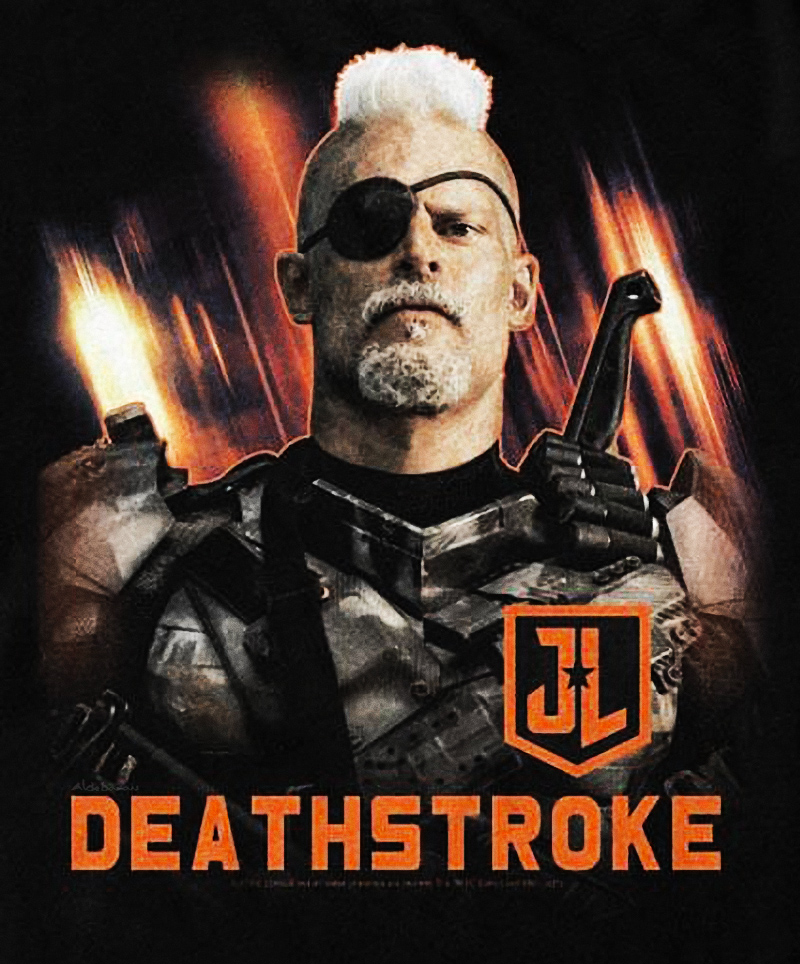 Those two promotional images can be seen on these two shirts being sold by DC.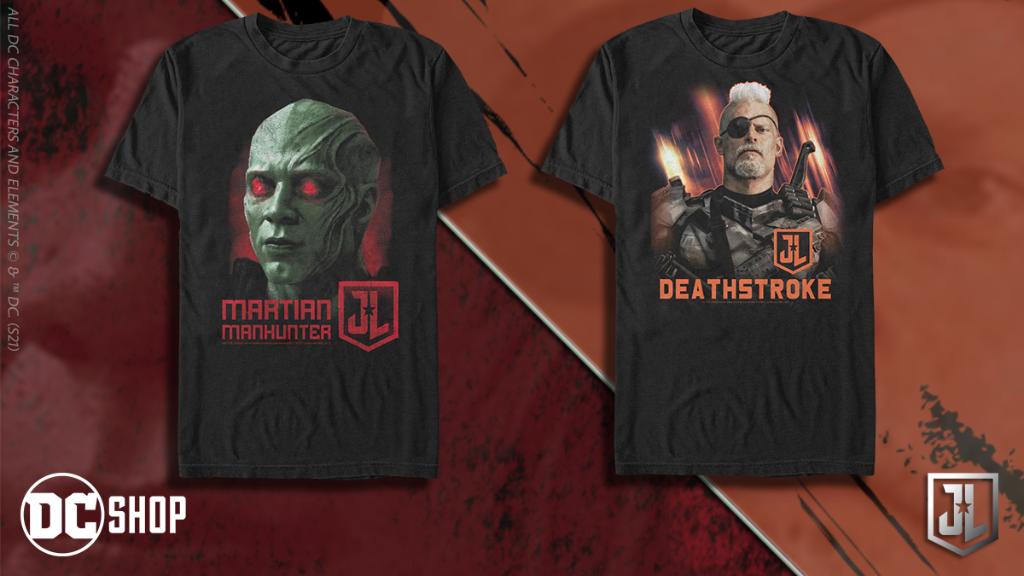 SNYDER AMBITIONS
Snyder clearly aimed to do a lot with his true vision. The beginning of what he had hoped to be a trilogy of epic proportions will likely only have the first part actually see the light of day. That hasn't stopped Zack Snyder from making the rounds and talking about exactly what he wanted to see down the line in his Justice League story.
While Darkseid's plans for Earth were temporarily stopped by the end of the film, as Martian Manhunter warned, it was far from over. Snyder talked about how the direct sequel would see the formation of Lex Luthor's Injustice League , with the third part featuring an all-out invasion by The New Gods . There were even plans for additional heroes to join the fray, such as the newly introduced Martian Manhunter, The Atom , and even potentially introducing The Green Lanterns .
Warner Bros. has made it clear that this is the end of the line for Zack Snyder's Justice League , making it clear that there would be no follow-ups. Though, with all the new coverage, and with Snyder actively hyping up what the future would have held for his universe, it's hard to imagine that nothing will come out of this. Never say never though.