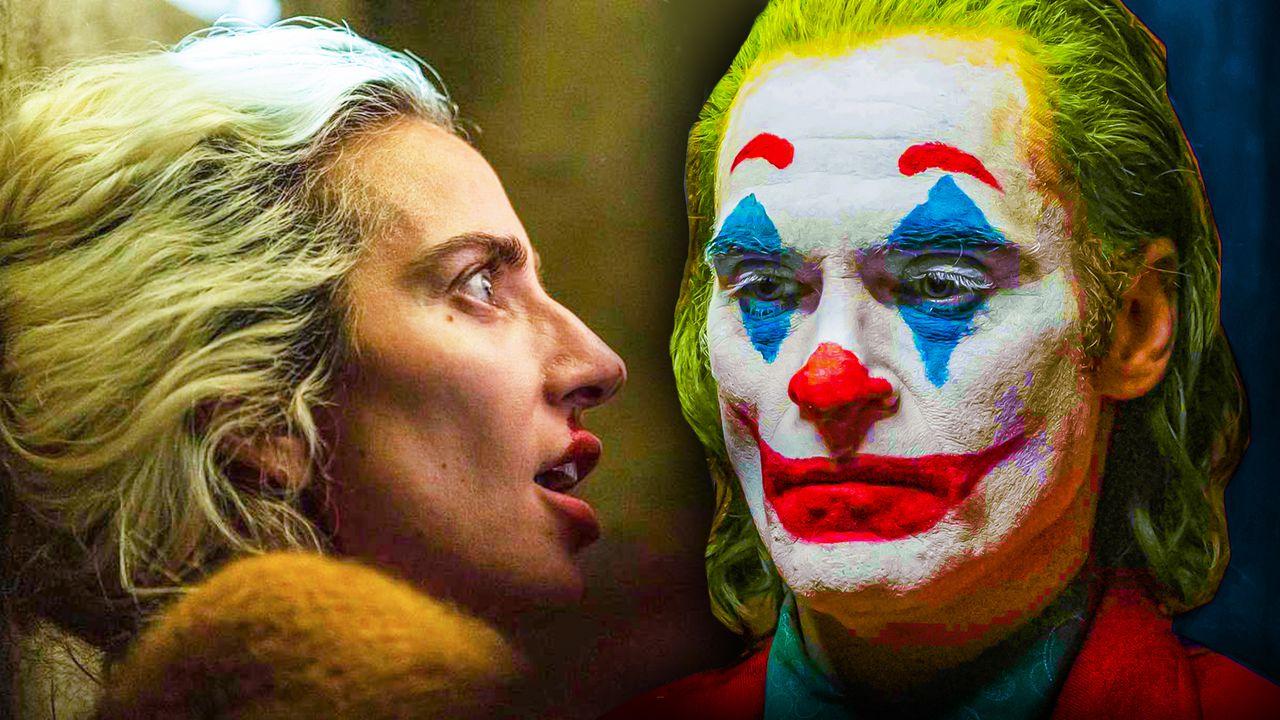 A first look at Lady Gaga's Harley Quinn in Joker 2 has been revealed to celebrate Valentine's Day.
Joker: Folie à Deux was announced back in May 2022, with news that pop sensation Lady Gaga joined the sequel as Arthur Fleck/the Joker's (played by Oscar-winner Joaquin Pheonix) psychiatrist Dr. Harleen Quinzel coming shortly after. 
While it is unknown if the Joker sequel will alter Dr. Quinzel's origins at all, it seems like the film will focus on the character's clown-themed alter-ego Harley Quinn, baking described as a "romantic musical" from Harley's perspective.
The DC movie was just deemed an Elseworlds title by the studio, meaning it will not alter DC Universe (DCU) canon anywhere, so director Todd Phillips and co. have free reign it seems over the Gotham-based sequel.
Harley and Joker Sitting in a Tree
Joker: Folie à Deux director Todd Phillips posted a new look at his upcoming DC Elseworlds film on Instagram, showing off the first-ever peek at Lady Gaga as Harley Quinn. 
The photo came accompanied by a caption from Phillips saying, "Happy Valentines Day."
The film received a brief teaser back in August, showing off the silhouettes of both Gaga's and Joaquin Phoenix's characters, but the above image is the first time fans have gotten a clear look at Harley Quinn in this Joker universe. 
A Good Look at Lady Gaga's Harley Quinn
While Gaga does not seem to be in full Harley Quinn get-up in this photo - with no official confirmation she will even don the makeup in the sequel - it is exciting to see the singer/actress in action in this DC world. 
This image seems like it was always a part of the plan for Joker: Folie à Deux. Back in December, director Todd Phillips teased fans that they would not get a glimpse of Gaga's Harley "until after the New Year."
So, this seems to be that "sneak peek" that Phillip was talking about just a couple of months ago.  
With the DC blockbuster still more than a year and a half away, fans should not take this image as the start of Joker 2's marketing or promotional campaign. It is far too long before the film debuts to get something like that kicked off. 
A trailer for the movie is likely quite some time out with filming supposedly having just started. but there is still plenty to get excited about. If Gaga is going to go full-Harley in the film, then perhaps audiences will get a first look at that sometime before the end of the year. 
Perhaps a full reveal at this year's San Diego Comic-Con could be the perfect place to debut Gaga's clown makeup and colorful attire. 
Joker: Folie à Deux dancing into theaters worldwide on October 4, 2024.