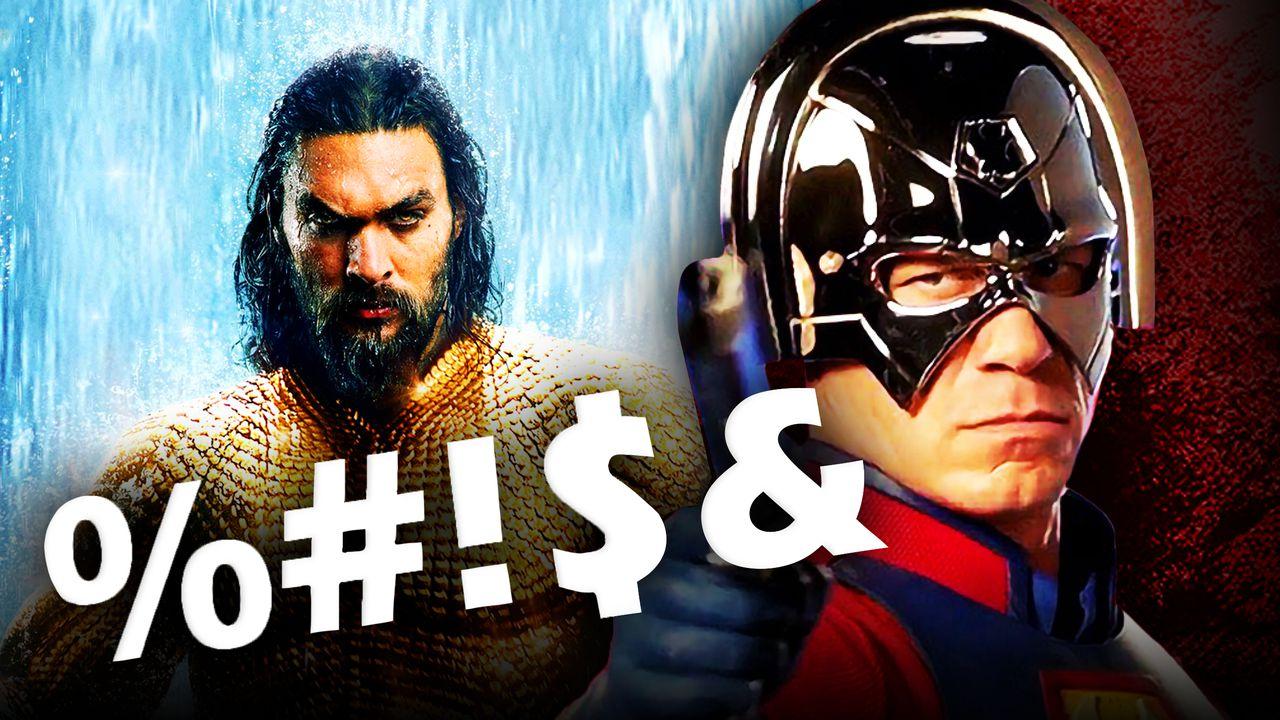 Following the excellent reception to James Gunn's The Suicide Squad, the legendary director will soon premiere his next project, an HBO Max spin-off series centered around John Cena's Peacemaker.
After the patriotic anti-hero was severely injured with the fall of Jotunheim, Amanda Waller will recruit Peacemaker for another world-saving mission alongside Emilia Harcourt, John Economos, and several new characters.
During DC FanDome, fans were treated to the first trailer for the HBO Max Peacemaker series, around which time, Warner Bros. released a clip featuring the main cast in a hilarious diner scene.
As the premiere quickly approaches, DC has begun to increase its marketing with a new clip and a trailer coming soon.
Peacemaker Calls Out Aquaman in Series Clip
The official website for the Peacemaker HBO Max series has been released with the confirmation of a second trailer coming on December 3, 2021, alongside a new clip referencing Jason Mamoa's Aquaman.
The newly-released scene features a hilarious back-and-forth between John Cena's Peacemaker and hospital janitor Jamil. After being teased about his superhero identity, the patriotic anti-hero calls out Jason Mamoa's DC hero exclaiming "F**k Aquaman."
The full clip, as shared on Twitter by @rocketrcazo, can be viewed below:
Who Exists in the Current DCEU?
With Zack Snyder's departure from the DC universe and the complicated situation surrounding 2017's Justice League, the current state of the DCEU is confusing, to say the least. As both Ben Affleck and Henry Cavill seemingly look to leave their heroic days behind them, it remains unclear what the DCEU looks like moving forward.
The Suicide Squad and Peacemaker director James Gunn has previously cast doubt on the existence of Henry Cavill's Superman in the ongoing universe. With Warner Bros/ seemingly looking to cast a new Superman, perhaps The Flash will bring some major changes to the state of the world moving forward.
But for now, it appears Peacemaker takes place in the same continuity as Joss Whedon's Justice League, the cut of the film which has previously been revealed as canon. 
Currently, Warner Bros. is continuing to release projects centered around its main Justice League heroes on top of other films and series in the main DCEU timeline. For now, these projects continue to be somewhat separate but who knows what the future holds.
Peacemaker will premiere on January 13, 2022, exclusively on HBO Max.