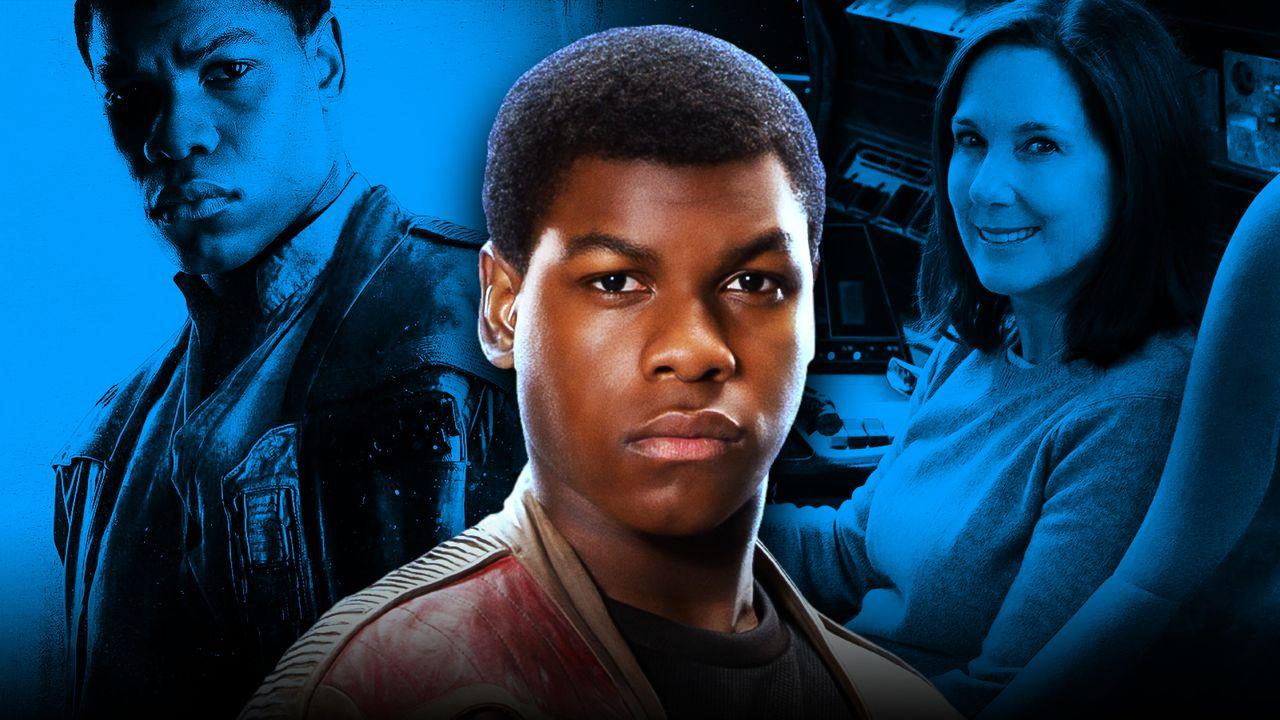 The landscape of Star Wars is ever-changing, and the franchise rose to prominence over the years by incorporating captivating characters along the way. However, the famous space epic experienced a major setback during the sequel trilogy when it earned a divisive reaction among fans.
Star Wars: The Force Awakens launched the trilogy on a high note, but the last two movies in the form of The Last Jedi and The Rise of Skywalker didn't live up to expectations, while also being controversial, in the eyes of many fans. One particular aspect that was heavily criticized was the studio's handling of some characters, particularly Kelly Marie Tran's Rose Tico and John Boyega's Finn.
In previous months, Boyega has been vocal about his frustration at Disney's treatment of his character during the sequel trilogy, pointing out that Finn was "pushed to the side" while also admitting that a return to the franchise is "unlikely" at the moment. From that point on, it was revealed that Disney contacted Boyega about his recent tirade, but not much is known after that.
And now, a new tidbit about the ordeal has been revealed, seemingly hinting that the two sides are already coming to a resolution.
NEWS
While speaking with BBC, via a report from Deadline , Star Wars actor John Boyega revealed that he spoke with Lucasfilm president Kathleen Kennedy in a "really nice, transparent, honest conversation" over the phone after his previous remarks about the company's handling of his character in the sequel trilogy:
So I got on a phone call with Kathleen Kennedy [Lucasfilm President] and she verbally showed support and we got to have a really nice, transparent, honest conversation that is beneficial to both of us.
Boyega then explained the importance of voicing out one's concerns over a sensitive issue, pointing out that "it is a conversation that anyone has access to:"
I think these kinds of conversations, you can go into the realm of sounding like you're just trying to save your own career, but what is great now is that it is a conversation that anyone has access to. Now people can express themselves about this knowing that any character we love, especially in these big franchises like the Marvels and Star Wars , we love them because of the moments that they are given, we love them because of those moments, and they're heroic moments that these producers all decide for these characters so we need to see that in our characters that are maybe black and from other cultures.
WHAT THIS MEANS
As it is, it's nice to see the two sides, Boyega and Lucasfilm's Kathleen Kennedy, clear up the issue regarding the studio's handling of Finn during the sequel trilogy. It remains to be seen how the conversation ended, but it's clear that the "transparent" and "honest" nature of their chat should be a good enough reason for the two sides to understand where they're coming from.
In Hollywood, representation is vastly important, especially if the character is included in a major franchise like Star Wars. While the sequel trilogy didn't deliver the expected results of the handling of Finn and Rose's arc, Boyega's recent tirade essentially delivered a beacon for awareness for the entertainment industry to prioritize people of color not just in on-screen portrayals, but also behind-the-scenes.
It's always welcome for an actor like Boyega to voice his concerns regarding an issue for the executives to take notice. For the most part, it is a necessary thing to do in order for change to take effect. Hopefully, though, Hollywood should learn its lesson this time by being responsible in terms of telling stories that promote diverse representation moving forward, ultimately changing the landscape of the entertainment industry for the better.
LATEST NEWS
TRENDING