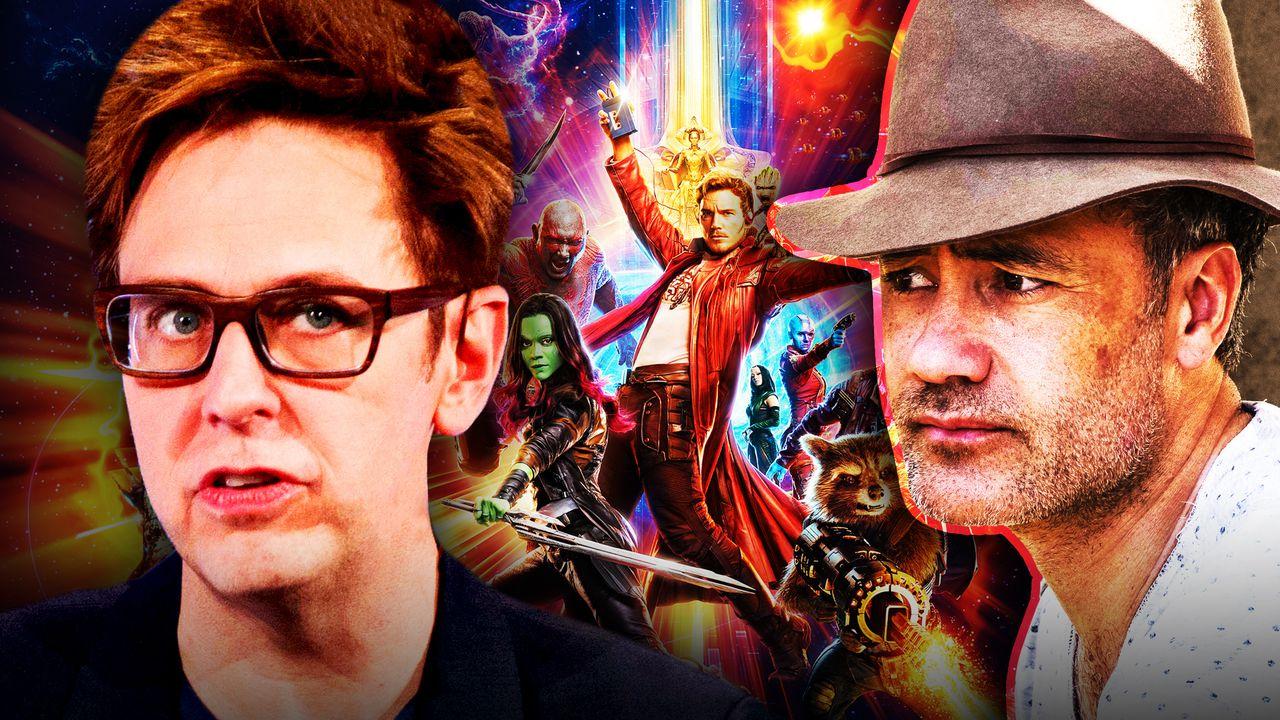 Numerous Disney theme parks all over the world are currently taking everything laid out in the Marvel Cinematic Universe and giving it to fans in interactive experiences never seen before. This is seen most prominently these days with California Adventure's newest addition, Avengers Campus, which brings the best of the MCU to life via attractions based on various blockbuster movies.
Walt Disney World in Orlando, Florida is following suit over the coming years with a wild new ride in "Guardians of the Galaxy - Cosmic Rewind" at Epcot. 
James Gunn confirmed that he would be filming material for this new intergalactic adventure during production for Guardians of the Galaxy Vol. 3, as he did for the "Mission - BREAKOUT!" ride at California Adventure during shooting for Vol. 2. Additionally, reports teased that Thor: Love and Thunder director Taika Waititi would contribute footage to the new attraction as well.
However, it now seems that those reports were false all along.
James Gunn Clarifies Taika Waititi Rumors
Guardians of the Galaxy director James Gunn took to Twitter to wish Walt Disney World in Orlando, Florida a happy 50th birthday, also teasing that he has a birthday present that will arrive soon in the new "Cosmic Rewind" ride coming in 2022:
"Happy 50th Birthday #DisneyWorld. I'm working on our birthday present for you. It will be there soon."
A fan responded to his post by asking if Thor: Love and Thunder director Taika Waititi was directing footage for the ride. Gunn answered by revealing that he is working on this new material himself and that those rumors were untrue:
"No, that was never true. I am and always have been directing it."
Gunn Working Solo on Cosmic Rewind Ride
Taika Waititi's name popped up in rumors about his involvement with the "Cosmic Rewind" ride in January 2021, which seemed to track with the Guaridans' appearance in 2022's Thor: Love and Thunder. However, Gunn respectfully set the record straight and confirmed that this ride's material is his own responsibility.
With so many new Marvel-based attractions coming to Disney's theme parks across the world, there's still a slight possibility that Waititi may be working on footage for a separate attraction. After Gunn's comments, though, it will simply be a game of wait-and-see to find out if and when that material comes to light elsewhere.
For now, fans look forward to Epcot's newest addition that was recently confirmed to be released in 2022. While it likely won't hold anything too plot-heavy from the Guardians' third solo movie or maybe even for Thor: Love and Thunder, this will be a new chance for the MCU fandom to dive headfirst into one of Marvel's most prominent galactic stories.
"Guardians of the Galaxy - Cosmic Rewind" will open at Walt Disney World's Epcot in 2022.
---