As Hugh Jackman prepares for his highly-anticipated comeback as Wolverine, Marvel Studios president Kevin Feige hyped up the fact that Jackman will be part of the MCU's first R-rated movie.
Deadpool 3 will mark the MCU's first foray into R-rated storytelling, continuing with the same rating that the first two movies used while diverting away from Marvel Studios' long-standing run in the PG-13 category.
Ryan Reynolds and Hugh Jackman will team up as Wade Wilson and James Howlett for the first time in more than a decade, finally bringing a fully R-rated team-up effort to the MCU.
Even though it will have taken 16 years for the MCU to develop a movie with an R-rating, anticipation is through the roof as Deadpool gets to bring his antics and shenanigans into the same universe as Earth's Mightiest Heroes. Even more exciting is that Wolverine gets to join him, especially after Hugh Jackman's Logan became one of the most successful R-rated superhero movies ever.
Kevin Feige Celebrates R-Rated Wolverine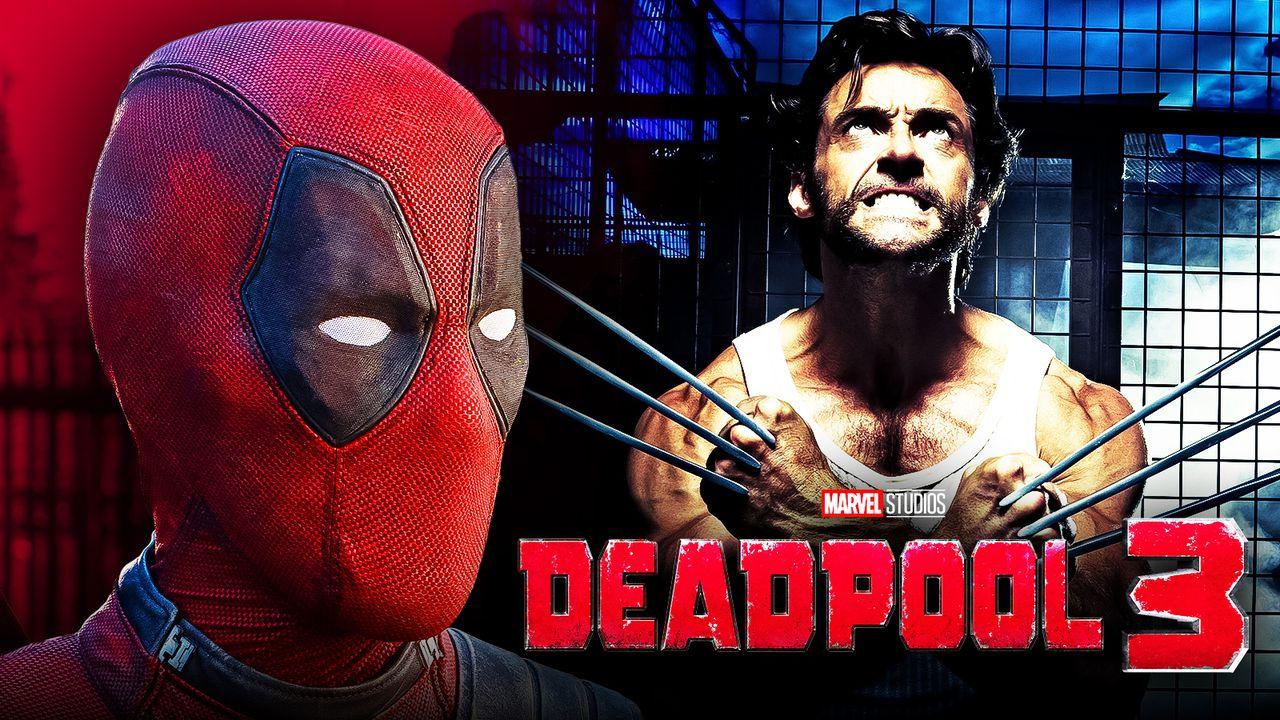 Speaking with Entertainment Weekly, Marvel Studios president Kevin Feige shared his excitement to have Hugh Jackman's Wolverine return for another round of action in Marvel Studios' Deadpool 3.
When asked about his thoughts on bringing mutants to the MCU, especially having started his career working on 2000's X-Men, Feige noted how amazing it was to have Jackman be part of the MCU's first R-rated movie:
"It's amazing. And we've got Hugh Jackman coming back for our first 'Deadpool' film within the MCU. That's our first R-rated film. To have Hugh come back is incredible." 
The Marvel executive looked back to Jackman's initial audition for the movie, sharing stories about how everything came to be while celebrating the full-circle moment this threequel brings:
"For me, personally, that is where I started. I remember sitting behind the camera — well behind the camera — at his audition for the film. It was his first on-set audition, and he flew up to Toronto to do a read with Anna Paquin. For him, and for me, and I think for all of the fans of Marvel, it's unbelievable what has happened in those 23 years. It's very full-circle having him come back in this new 'Deadpool' film."
About a month after Jackman was confirmed for Deadpool 3, Feige addressed the X-Men's imminent arrival in the MCU, particularly after She-Hulk: Attorney at Law's Season 1 finale name-dropped the mutants for the first time in the MCU:
"That's what Jennifer Walters just asked the robot in the final episode of 'She-Hulk.' And I'll give you the same answer that he gave, which was, I don't remember, no answer, I think was what he gave, yes. But Deadpool and Wolverine, you know, we're getting close."
Deadpool 3 director Shawn Levy also discussed the MCU's first R-rated movie in December 2022, expressing how much fun he was having before shooting even begins and noting how much he enjoys developing something so unique:
"I'm having so much fun, and I haven't even hit the shooting floor yet. [...] I have to say, developing a Deadpool movie is one of the most fun creative experiences of my life because it's not just that it's rated R. It's that it's so filled with self-awareness, and that makes in-writing very, very fun in a way that is unique to that franchise."
Marvel Studios Not Holding Back on R-Rated Logan
Although many fans have worried that Disney may hold back on the R-rated gore, violence, and language for which the Deadpool series is known, these quotes only further indicate that Marvel isn't holding back on the adult content.
And while more R-rated content is set to make its way into the MCU in theaters and on Disney+, it's no shock that Deadpool will break the ice on that front, on top of breaking the fourth wall the way he does.
Excitement is only increasing to see Hugh Jackman's Wolverine in this setting after he delivered his best performance in 2017's Logan, which became one of the most successful comic-book movies in history.
The R-rating will allow Jackman to use the same intensity and grit that he's used in all of his performances over the years, not to mention the hilariously bloody interactions that he'll likely have with Wade as they meet up again.
While R-rated stories are new for the MCU specifically, having Reynolds so deeply involved with production and development will only help make his transition into the franchise as smooth as possible.
Jackman and Reynolds should be able to engage in every bit of adult-oriented storytelling that they want, which should be to the benefit of the entire MCU fandom.
Deadpool 3 is set to release in theaters on November 8, 2024.
---
Release Date
July 26, 2024
Platform
Theaters
Richard Nebens joined The Direct in March 2020, now serving as the site's Senior Writer and also working as an assistant editor and content creator. He started his journalism career as a hobby in 2019 and is passionate about sharing news and stories from the entertainment industry, especially comic book movies, comedy, and sci-fi. Richard looks to expand his knowledge about movies and TV every day, and he is eager to stay locked into the latest releases and breaking news at every opportunity.