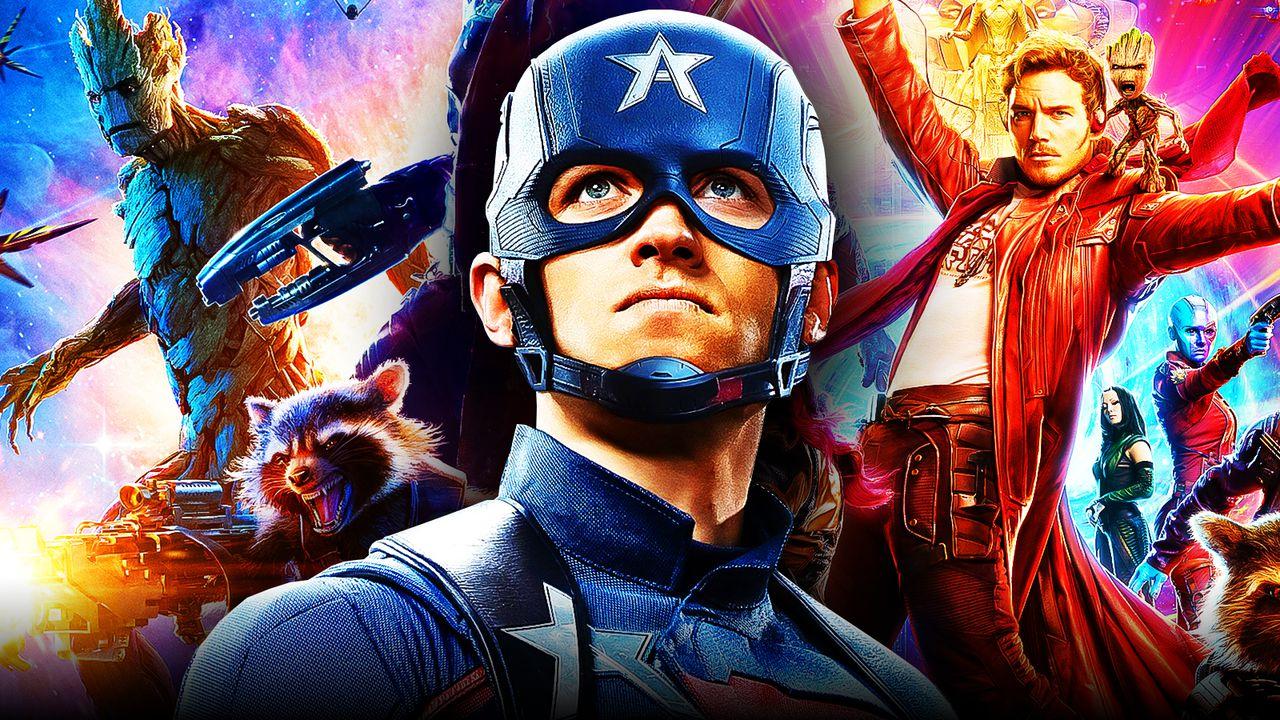 Marvel Studios is off to a flying start to Phase 4 of the MCU, quite literally, with its second full property in The Falcon and the Winter Soldier on Disney+. Sam Wilson and Bucky Barnes are off on their first globetrotting adventure in a post- Avengers: Endgame world as they deal with the consequences of The Snap and The Blip .
One of those consequences was Steve Rogers' retirement from the role of Captain America before he passed it on to Sam Wilson, who in turn gave the shield back to the Smithsonian in "Episode 1" of his Phase 4 solo series. In classic government fashion, they couldn't help but make a new Cap in the form of John Walker , played by up-and-comer Wyatt Russell.
Similar to the MCU continuing the Captain America legacy in this series, Russell is adding to his own family's bond with Marvel in real life as well. As proven by the latest bit of news on him, this relationship came in handy in multiple ways before he wielded the shield on camera
WYATT RUSSELL'S BOND WITH JAMES GUNN
In a recent interview with io9 , U.S. Agent actor Wyatt Russell gave some insight into how he prepared for his role in The Falcon and the Winter Soldier . Specifically, he revealed some of the advice he got from his father, acting legend Kurt Russell, who played Ego the Living Planet in the MCU's Guardians of the Galaxy, Vol. 2 .
Russell said the advice he got from his father was fairly simple, especially when he said "(Kurt) always gives the same advice." When all was said and done, what Wyatt took from his father was that "you just have to do the thing that you think is going to be good," no matter what the specific role may be:
"Yeah, I mean, maybe a little. You know, he always gives the same advice. Everything is boiled down a little bit more simply than most people realize. If the movie's good and you think you can be good, or the show's good and you think you can be good and add to it, then do it. If you don't think it's good and you don't think you can be good, even if it is good, don't do it. It's pretty much that simple. Even if it's Marvel it doesn't matter. You just have to do the thing that you think is going to be good."
Along with his father, Russell revealed that Guardians of the Galaxy director James Gunn helped quell a lot of his worries going into his first MCU project. Gunn reassured Russel that "Marvel doesn't let it be bad" as Russell praised him for being "an unbelievable filmmaker" and somebody that he truly trusts with this kind of advice:
"Actually, James Gunn was the person I had talked to, to ask questions to. James and I are friendly and he's a great guy and I trust his opinion, obviously, on movies and moviemaking and the process. So what he said was, 'Look. Marvel doesn't let it be bad. And so if those are your fears, you can let them go because they are great people. They are the best at Marvel. And if you're going to take your bet, go take it with Marvel, they're fantastic people.' And so when he said that I really took his advice and I trusted him. The proof is in the pudding with James. He's an unbelievable filmmaker, and those are the people who I trust most."
GUNN LENDING A HAND.....OR BULLET?
Wyatt Russell clearly knows he has the best resources available in his field, and it makes for a fantastic story knowing how much he's utilizing the knowledge of such accomplished individuals.
Director James Gunn seemed to know exactly how to ease Russell's nerves as Russell started with the MCU, reassuring him that Marvel always brings the best quality possible in every aspect of filmmaking. With Gunn building his own legacy as a comic book movie icon , it's refreshing to see him so willing to impart his wisdom on an actor joining the franchise he's helped to build over the last eight years.
As for Kurt Russell, his experience playing Ego not only gave his son access to James Gunn but also gave Wyatt a bit of a leg up preparation-wise as he takes on his first comic book film role. It remains to be seen whether other family members like Kate Hudson or Goldie Hawn will join the Russells in the MCU, but for now, Wyatt and his father have both made an impact on the ever-expanding story in space and on Earth.
The Falcon and the Winter Soldier will continue with "Episode 3" on Friday, April 2, 2021.