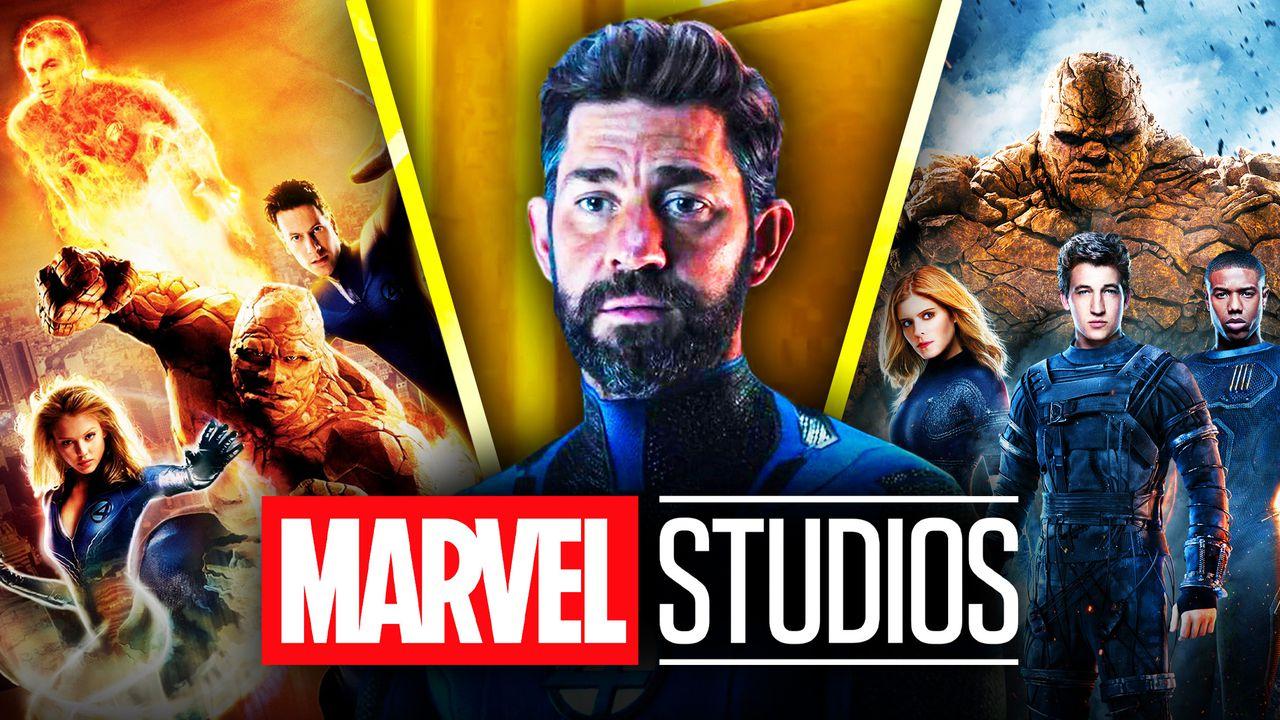 No doubt Marvel Studios exceeded the high bar of fan expectations at San Diego Comic-Con. But amidst that gripping Black Panther: Wakanda Forever trailer and the slew of Phase 5 and 6 announcements, the lack of news for one of Marvel's most anticipated films - Fantastic Four - seemingly flew under the radar.
To be fair, Marvel Studios did announce an official release date for Fantastic Four at Comic-Con, as well as the fact that the film would kick off Phase 6 of the MCU.
However, since the reboot lost Jon Watts as its director, and the fan-favorite choice of John Krasinski cameoed as an ill-fated Reed Richards in Doctor Strange 2, just who will actually be cast in the ensemble and be behind the camera of this anticipated film has become one of Hollywood's biggest mysteries. 
While those mysteries remain, Marvel Studios President Kevin Feige has now answered another, offering fans an idea of what this film's story will look like come 2024.
Will the MCU's Fantastic Four Be an Origin Story?
According to The Hollywood Reporter, Marvel President Kevin Feige has confirmed that the MCU's upcoming reboot of the Fantastic Four won't, in fact, be another origin story:
"A lot of people know this origin story. A lot of people know the basics. How do we take that and bring something that they've never seen before? We've set a very high bar for ourselves with bringing that to the screen."
In regard to "the basics" of Marvel's "First Family," Fox showcased the heroes' origins in both 2005's Fantastic Four and in Josh Trank's 2015 remake.  
Choosing to skip the tale of how the team gained their powers is, as Feige explained, similar to how Marvel Studios brought Spider-Man into the MCU following Sony's former Spidey franchises.
Marvel Studios' Fantastic Four is set to kick off Phase 6 of the MCU on November 8, 2024.
Fantastic Four to Follow the MCU's Spider-Man Model
Even though Marvel's Hall H panel didn't have much to share in terms of the fantastic, Feige is making up for it now as this reveal is big news!
Back in 2016, audiences were shocked when Captain America: Civil War introduced a young Spider-Man post-radioactive bite and without Uncle Ben. Since MCU's Fantastic Four is adopting a similar approach, the film has the ability to skip the too-familiar exposition and, as Feige noted, show audiences "something that they've never seen before."
This news may also be a clue as to who Marvel Studios is eyeing for the film's roles.
Since the team's backstory has been nixed from the plot, it's possible that the studio doesn't want to go young with its team, lending credence to those hopes for John Krasinski as Earth-616's Mr. Fantastic. 
But again, much like Tom Holland's Spider-Man, omitting the origin story doesn't necessarily have anything to do with age. However, it's worth noting that hours before Feige shared this news, Jimmy Fallon questioned Krasinski about the Fantastic Four on The Tonight Show. And, while the actor didn't reveal anything, he didn't deny anything either.  
Are more Fantastic Four announcements on the way? Is the Comic-Con news blitz still ongoing? Only time will tell. But for now, the best chance for more Fantastic Four news will be during Marvel's D23 panel on September 10.