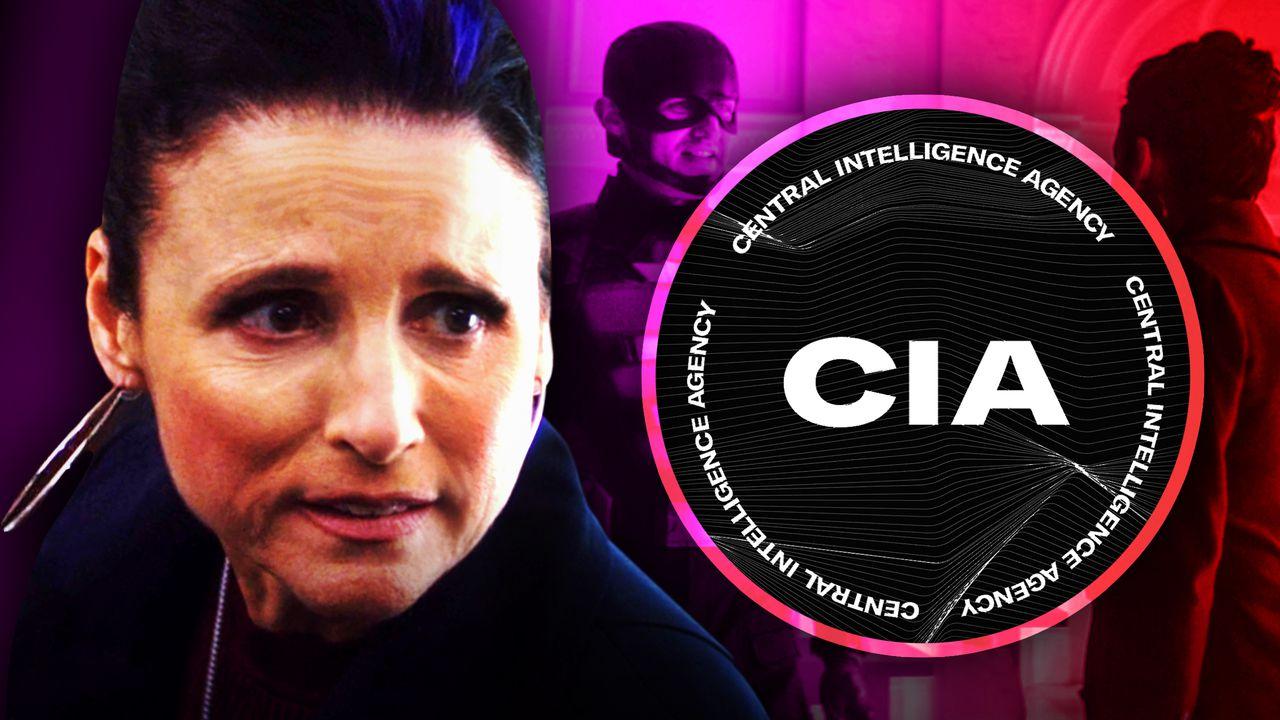 Marvel Studios added an exciting new story to the MCU with The Falcon and the Winter Soldier. While the story rightfully caught up with MCU regulars Sam Wilson and Bucky Barnes after Steve Rogers' retirement, fans were also introduced to new characters from Marvel Comics like Wyatt Russell's U.S. Agent and Erin Kellyman's Karli Morgenthau.
One of the more mysterious characters to come into this series was Julia Louis-Dreyfus' Valentina Allegra de Fontaine, who made her debut in Episode 5. Along with coming in as an unexpected surprise, even for a cameo appearance, she appeared to be set up for an extended run in Phase 4 with the potential to cause some real mayhem in the next few years.
Speaking with the show's head writer, it appears that Marvel Studios deserves credit for Val's debut.
DISNEY+ WRITER TACKLES THE VAL QUESTIONS
The Falcon and the Winter Soldier head writer Malcolm Spellman came on the Everybody Loves A Good Story YouTube channel to speak about his work on the MCU Disney+ show. One of the topics he tackled was the introduction of Valentina Allegra de Fontaine.
When asked what was special about the character, Spellman spoke about the "magic" that came with her appearance, which he described as coming "like an Easter egg" when she debuted:
"It's a couple levels. Number one, to be fair to Walker, way more material out there on him, so it's not as rare. Number two, it's the way she entered the show kind of like… John Walker wasn't an Easter Egg in the show. She entered the show like an Easter Egg, which adds that magic to it."
Spellman gave credit to Marvel Studios for suggesting Val appear after writing "a shady-ass CIA character" for a role in the series. He spoke about Marvel being fans of the show just like he and the crew are, bringing excitement for this introduction as soon as they suggested that it happen for The Falcon and the Winter Soldier:
"And I gotta admit, when you're working with Marvel, because that was their suggestion. We wrote a shady-ass CIA character, and Marvel's like 'It should be Val.' One thing I give Marvel credit for, they are fans just like we are. They be knowing certain s***, cause they geek out. They're like 'Oh man, what if it was Val?' And the whole room is like 'Oh f***, can we do that?! Can we use Val?!' Then they know they got one. I think that's why it hit so hard, because she appeared like an Easter Egg."
MARVEL BRINGS ANOTHER WINNER
The higher-ups at Marvel Studios have consistently found a way to bring new and exciting characters into play throughout the Infinity Saga. It's clear that this trend is continuing in Phase 4 as well with hidden gems like Val coming into play.
While Spellman said that Val was initially meant to be a CIA character, it's possibly more intriguing not knowing exactly who she works for even after the series ended. Louis-Dreyfus has only seen the screen for about five minutes in her two episodes thus far, meaning there is still much more story to her arc that hasn't been told within the MCU yet.
Reports spoke of her introduction originally coming in Black Widow on the big screen, which now won't make its debut until July. Whether she still appears in Phase 4's first movie is still a mystery, but it's becoming clear that Marvel has plans for her to stick around for a while to cause some real mayhem.
All six episodes of The Falcon and the Winter Soldier are now available to stream on Disney+.
The full interview can be seen below:
---
Richard Nebens joined The Direct in March 2020, now serving as the site's Senior Writer and also working as an assistant editor and content creator. He started his journalism career as a hobby in 2019 and is passionate about sharing news and stories from the entertainment industry, especially comic book movies, comedy, and sci-fi. Richard looks to expand his knowledge about movies and TV every day, and he is eager to stay locked into the latest releases and breaking news at every opportunity.