The latest comments from Secret Invasion's director alluded to Emilia Clarke's continued MCU presence.
In the Marvel Studios "crossover" Disney+ series, Emilia Clarke made her MCU debut as G'iah, the daughter of Ben Mendelsohn's Skrull operative, Talos. 
During the series' run, Secret Invasion not only made the Game of Thrones star a central figure in its own Disney+ story but also set up her character's MCU future. 
Emilia Clarke's Future MCU Role
In talking with Entertainment Weekly about Emilia Clarke's final scene with Olivia Colman, Secret Invasion director Ali Selim revealed their exchange could be interpreted as "a cliffhanger for future MCU projects:"
"But I think there's a certain amount of comfort in watching Sonya and G'iah come to their agreement. You can see it as a cliffhanger for future MCU [projects], or you can see it as a lovely resolution to this story."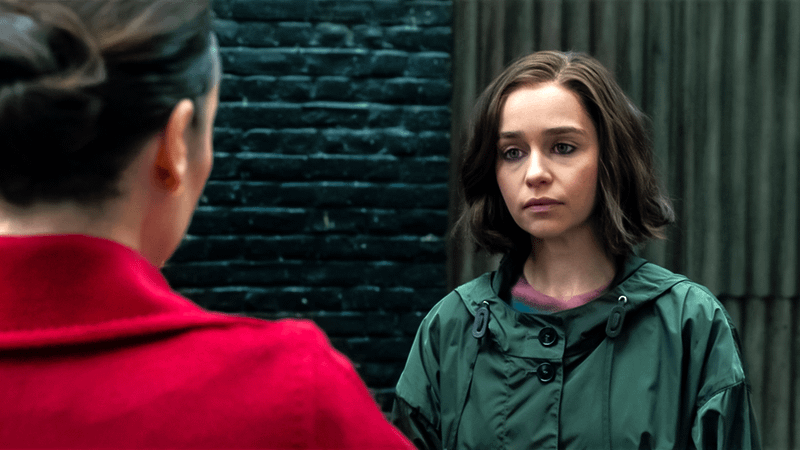 This "resolution" occurred during the latter half of the series finale where Colman's Sonya Falsworth finds Clarke's G'iah, who's now a Super Skrull possessing the powers of almost every Avenger and more. 
In light of the United States' impending war against the Skrulls, Sonya offers G'iah a deal, saying, "I will use you and you will use me..." laying the groundwork for Marvel to use this duo in upcoming projects. 
As for whether Alim Selim talked with The Marvels team or other Marvel creatives about future storytelling, the director confirmed that he had, saying:
"But yes, we had conversations, but not anything beyond: 'How can I help set this up?'"
In regard to his own Marvel Studios' future, Selim further alluded to Sonya and G'iah's team-up and where it will lead in admitting to Deadline, "I have a particular fondness for this Sonya/G'iah partnership:"
"I'm open to returning to Marvel. It was a great experience. I believe it's the pinnacle of storytelling in the industry today. I have a particular fondness for this Sonya/G'iah partnership, but am I the right person to do it? I don't know."
Emilia Clarke's Next MCU Role?
Considering Emilia Clarke was a huge get for Marvel Studios, there was an expectation amongst fans that Secret Invasion was only the beginning of her MCU story. 
While few predicted she would receive the bulk of the Infinity Saga's powersets, thus becoming the most powerful being in the MCU, her partnership with Sonya was unexpected as well. 
Yes, fans also anticipated Colman's Sonya would remain in the MCU. But her recruiting G'iah is something audiences have already seen from Julia Louis-Dreyfus' Val ahead of the Thunderbolts and Nick Fury with the Avengers.
Is this Secret Invasion scene, as well as Ali Selim's comments, proof of multiple super-powered teams filling the vacuum of the disbanded Avengers? 
It's also worth noting that The Marvels is expected to revisit Captain Marvel, the film that first introduced the Skrulls and Clarke's character of G'iah. 
Perhaps this "cliffhanger" and what Selim helped to "set up" will play into that upcoming film? 
While audiences may have to wait until November 10 for that answer, at least fans now know Marvel Studios intended for Secret Invasion to only be the start of Emilia Clarke's MCU future and one that's tied to a partnership with Olivia Colman. 
All six episodes of Secret Invasion are streaming now on Disney+.