Marvel Studios' 2025 release slate just removed two MCU movies.
It's been a long time since the MCU faced as much uncertainty in its plans as it does at this time. The franchise is at risk of having to replace one of its biggest stars in the Multiverse Saga, the studio faces more production challenges and backlash than ever, and now it has a writers' strike to contender with.
All of these problems have led to a swarm of delays to the franchise's release calendar, with significant changes already made since the Phase 5 slate was revealed at 2022's San Diego Comic-Con.
The MCU's 2025 Cleans House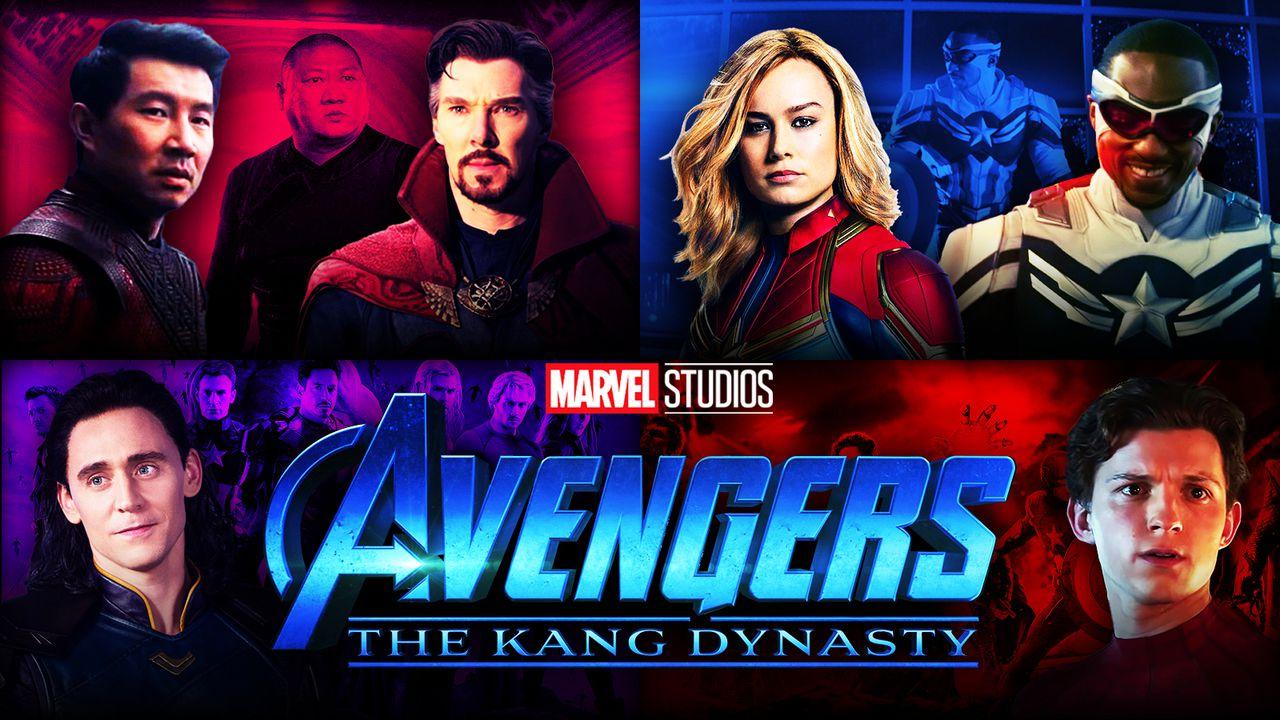 As Disney made a massive line-up of adjustments to its theatrical release slate, including delaying six MCU movies, the superhero franchise just lost two blockbusters from its 2025 roster.
Firstly, Avengers: The Kang Dynasty was shifted from May 2, 2025, to May 1, 2026, with Fantastic Four taking over its release date. The debut of Marvel's First Family vacated its February 14, 2025 date in favor of the summer slot, with Blade taking its place after being delayed out of September 2024.
On top of Avengers 5 vacating the 2025 roster, Disney updated two "Untitled Marvel" movies set to release on July 25 and November 7, 2025, to instead go by "Untitled Disney," indicating the dates will now be used for non-superhero projects.
The MCU's official 2025 release schedule now only includes Blade on February 14 followed by Fantastic Four on May 2. However, there may still be a third MCU movie coming that year as Sony has dated an untitled Marvel movie for June 27, 2025, which many have speculated will go to Spider-Man 4. 
Why Marvel Studios Scrapped Its Untitled Movies
One reason Disney may have opted to remove its "Untitled Marvel" movies may come from a desire to avoid over-cramming the year. After all, the MCU still has Blade and Fantastic Four, potentially along with Spider-Man 4, set for 2025.
Looking at the next few years, the MCU currently has exactly three movies set to fall each year from 2023 to 2025. Perhaps under Marvel Studios' new quality-over-quantity focus, three theatrical drops per year may be seen as the magic number.
Currently, 2026 appears busier, with Avengers 5 dated for May 1 along with "Untitled Marvel" releases on February 13, July 24, and November 6, making for a total of four movies - although this could still change.
On the topic of what movies exactly those mystery 2026 releases could be, some obvious choices may be Armor Wars, Shang-Chi 2, and Eternals 2, but there's always a chance of some surprises with Marvel. 
Marvel Studios will next return to theaters with The Marvels, which hits theaters on November 10 this year. 
---
Sam Hargrave is the Associate Editor at The Direct. He joined the team as a gaming writer in 2020 before later expanding into writing for all areas of The Direct and taking on further responsibilities such as editorial tasks and image creation.