With a potential writers' strike looming, Marvel Studios' business could very possibly be impacted with regard to its upcoming MCU movies.
The Writers Guild of America (WGA) is currently attempting to negotiate a new contract with the Alliance of Motion Picture & Television Producers (AMPTP). Failure to reach a deal by midnight on Monday, May 1 would result in a writers' strike.
If a strike were to happen, no Hollywood writers would be permitted to do their job until a new contract is signed with the studios. 
A strike would mean writers could go months without pay, so ideally, the WGA and the AMPTP would come to an agreement today so that writers would get paid fairly and their livelihoods would not be disrupted.
While writers receiving fair pay for their work is the most important thing to keep in mind during this time, it is worth noting that many MCU films (and series) are currently in the works and a strike would disrupt Marvel Studios and Disney's production for quite some time.
Below you will find the 6 MCU films that would be most impacted by the WGA strike.
6 MCU Films Could Be Impacted by a WGA Strike
According to a report in the Atlanta Journal-Constitution, in the event of a strike, "everything new is going to be affected." Below are the six MCU movies from Marvel Studios that could be affected, should the Writers Guild of America strike this week...
Thunderbolts (July 26, 2024)
The upcoming MCU film Thunderbolts, focusing on misfit heroes and former villains, is scheduled to kick off principal photography in June, but even if the script is finished by that point, if the WGA strike is still ongoing, a hampered shoot would occur.
Blade (September 6, 2024)
The Mahershala Ali-led Blade has already suffered from numerous production delays since it was originally announced during San Diego Comic-Con 2019. With filming set to begin in late May, a strike would either result in another pushback or force the movie to begin shooting without any working writers. Given that the film already has a release date, it's quite probable that the latter avenue would be pursued.
Deadpool 3 (November 8, 2024)
There are thousands of fans who don't want Ryan Reynolds' Deadpool 3 to be negatively impacted but if the Writers Guild strikes. However, with the movie filming in May, there's likely nothing that could be done, especially considering that the guild has sent a clear message to its members: Don't cross picket lines.
Fantastic Four (February 14, 2025)
The long-awaited Fantastic Four reboot might have fans waiting a little longer. A strike would affect the film's shooting schedule, even though it doesn't kick off until early 2024. The screenwriting process takes time, and Marvel Studios surely wants to get the FF's debut as good as it possibly can be before cameras roll. If no one is allowed to further develop the script, the film's release date could very well be pushed back.
Avengers: The Kang Dynasty (May 2, 2025)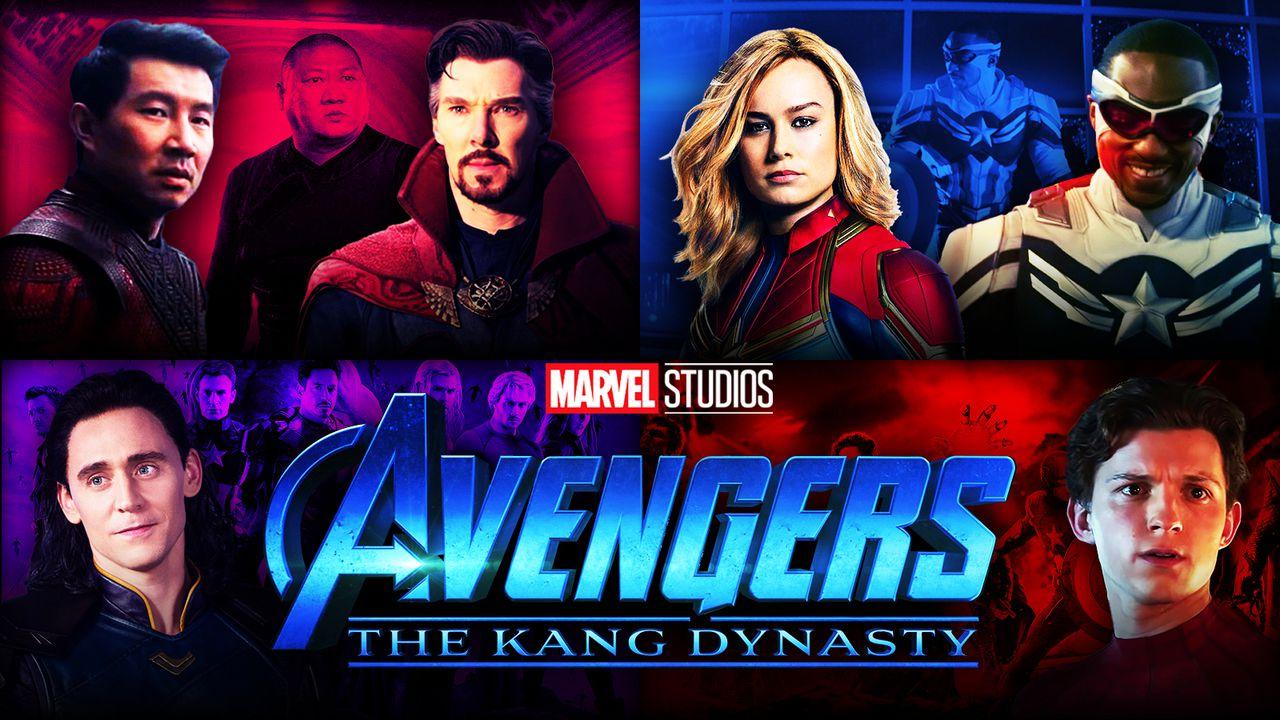 The fifth film in the Avengers series, Avengers: The Kang Dynasty, would probably suffer the same fate as Fantastic Four during a strike, but it's possible that it's far enough out that no harm would come to the screenplay.
Avengers 5's filming is set to start in Spring 2024, assuming all stays on schedule.
Avengers: Secret Wars (May 1, 2026)
Avengers: Secret Wars presently isn't slated to arrive until 2026 and could get delayed regardless of a strike, but it's still possible that a potential work stoppage on the writers' part could end up playing a part in said delay.
Now, this isn't every movie that Marvel Studios is releasing in the next few years. There are a few MCU projects that could be spared the effects of a strike. The Marvels is currently in post-production with a November release date and Captain America: New World Order is likely close to finishing its shoot. 
Additionally, the studios' Disney+ installments are also unlikely to be influenced if the WGA strikes, save for a few. Ironheart, Secret Invasion, Echo, and Loki Season 2 have all completed filming and would emerge unscathed. But Wonder Man, Agatha: Coven of Chaos, and the much-hyped Daredevil: Born Again are still in production, making things appear a bit dicey for those series.
Will There Actually Be a Writers Strike?
Is a WGA strike an absolute certainty? No, but time is quickly running out.
The guild and the studios are locked in negotiations and insiders have stated that the two sides are still far away from a deal. With the WGA's contract set to expire at exactly 11:59 on Monday, May 1, and no extensions of that deadline in the cards, it could very well be that the writers will walk.
Some may remember the last time that the Writers Guild took to the picket lines in 2007 into 2008. It was a disastrous time for Hollywood and the film industry lost over a billion dollars because of it.
The Directors Guild of America is also set to begin renegotiation of their contract with the studios in May as well. And while the DGA is considerably more powerful than the WGA, if they were to undergo a work stoppage on top of the writers doing the same, the impact on Hollywood's business would be cataclysmic. 
But all hope is not lost. There's a very real possibility that an agreement can be reached, even as the clock continues to tick down to midnight tomorrow.