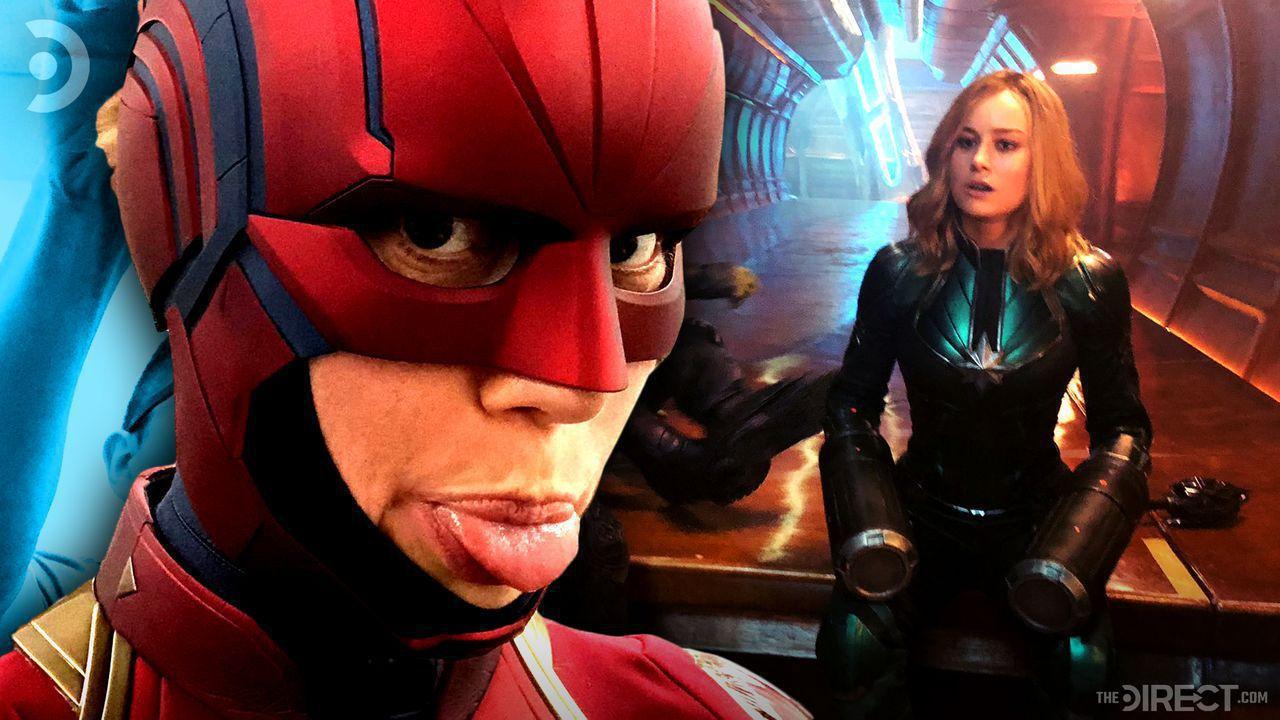 It's been four years since Marvel Studios took to San Diego Comic-Con in order to announce Brie Larson would be portraying the iconic superhero Captain Marvel.
Since then, Larson has portrayed the Tesseract-powered Air Force pilot Carol Danvers in 2019's Captain Marvel and in the record-breaking cinema event Avengers: Endgame .
Marvel Studios currently has Captain Marvel 2 set for a July 8, 2022 release, and with the release date sitting so far in the future, a certain Marvel star is finding some joy by looking back to her past.
NEWS
Captain Marvel star Brie Larson has just uploaded some new behind-the-scenes images from the set of her first Marvel solo-film on Twitter and Instagram .
The pictures include a few behind-the-scenes photos of Brie Larson on the sets of Captain Marvel and Avengers: Endgame , which includes the actress in her Captain Marvel helmet, as well as Larson posing next to Marvel Studios Creative Executive Kevin Feige and Captain Marvel directors Anna Boden and Ryan Fleck.
The images Larson uploaded also included some mementos that Larson came across during her time as Captain Marvel, such as a couple custom jacket patches, and even an adorable Captain Marvel Pez dispenser.
Brie Larson later uploaded a second picture set , which includes pictures of Larson at the premiere of Captain Marvel , and this photo of the actress enjoying some downtime between takes with a couple Skrulls.
The photos uploaded also included this lighthearted picture between Brie Larson and her Captain Marvel co-star Lashana Lynch, who played Carol Danvers' best friend Maria Rambeau. It looks like the friendship was just as real off-screen as it was on-screen.
Seeing as San Diego Comic-Con started its virtual convention on Wednesday, there's no better time to reminisce on the journey that Brie Larson started at SDCC four years ago. Time certainly flies as fast as Captain Marvel does, and hopefully the two years before Captain Marvel 2 will pass just as quickly.
Captain Marvel 2 is set to premiere on July 8, 2022.
---