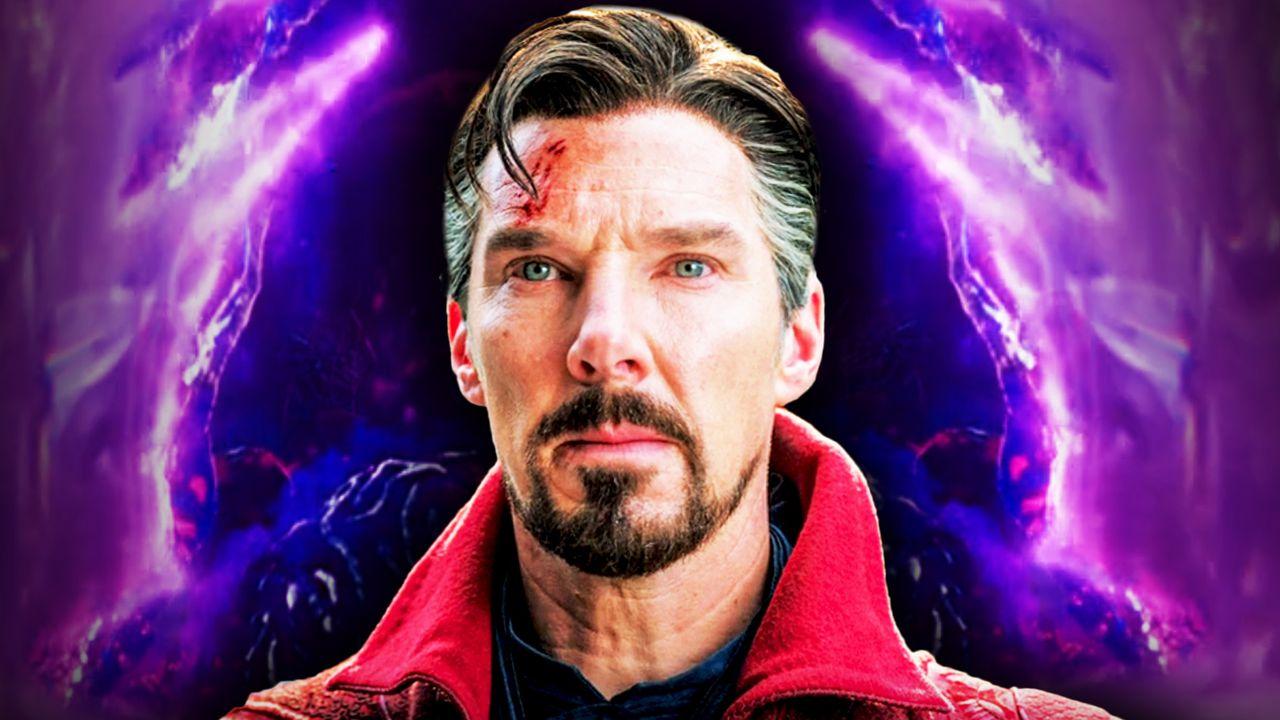 Benedict Cumberbatch announced a piece of important news about his Marvel return. 
Doctor Strange in the Multiverse of Madness' post-credits scene teased a significant role moving forward for the titular sorcerer, with Cumberbatch noting that it sets him up for "a really exciting [MCU] future."
It is unknown if the actor's comments allude to Doctor Strange 3, but the actor did confirm that he would "love to do another one," citing the fact that there is still "so much more to explore" with the character. 
Benedict Cumberbatch Shares Exciting Marvel News 
Speaking as a guest in the JW3 Speaker Series, MCU star Benedict Cumberbatch confirmed that he will return as Doctor Strange to film scenes for an upcoming Marvel film that is set to start filming "next year:"
"There are some Marvel capers in the making next year."
It's possible that Cumberbatch is likely referring to filming for Avengers: The Kang Dynasty, but the movie's recent delay may hint that this may not be the case anymore.
Alternatively, there's always the chance Strange could pop his head up in other upcoming Marvel projects, like the magical Agatha: Coven of Chaos or the similarly mystical Ironheart.
Cumberbatch previously noted how he would like to explore the concepts of other Strange Variants in the future, teasing "Who knows what other versions we might need in the multiverse chapter of the MCU?"
"We turned what was a very small combat between the two [Strange's] into a sort of very bizarre and inventive battle in that moment. I really loved it. It was how the original was pitched to me a long while back when Scott Derrickson was still working with us: Strange would meet versions of himself. It was something I wanted to lean into. We could have gone even further, and maybe it will go into the future. Who knows what other versions we might need in the multiverse chapter of the MCU? But it was very enjoyable to play all the variants of myself."
As for Doctor Strange 3, Marvel Studios has yet to announce the threequel for development, though past comments from Cumberbatch highlighted how Multiverse of Madness did set up a "new adventure" for the Sorcerer Supreme.
Where Will Doctor Strange Return?
Aside from Avengers 5 and Doctor Strange 3, another potential MCU project where Benedict Cumberbatch's Doctor Strange could appear is Fantastic Four. 
Bringing Doctor Strange into the fold in Marvel Studios' Fantastic Four project makes sense even if it is a cameo, considering he already had a firsthand encounter with John Krasinski's Reed Richards from Earth-838. 
It is unknown if filming for Blade will resume this year, but there's a good chance that it could be pushed to 2024 due to the ongoing writers' strike by the Writer's Guild of America (WGA). 
Although Blade is more of a standalone feature for Marvel Studios, it's possible that Strange could appear in the film's post-credits scene to potentially set up another exciting team from the comics: the Midnight Suns. 
Whatever the case, there's no denying that Doctor Strange will be an integral part of the MCU's Multiverse Saga. 
Doctor Strange in the Multiverse of Madness is streaming on Disney+.