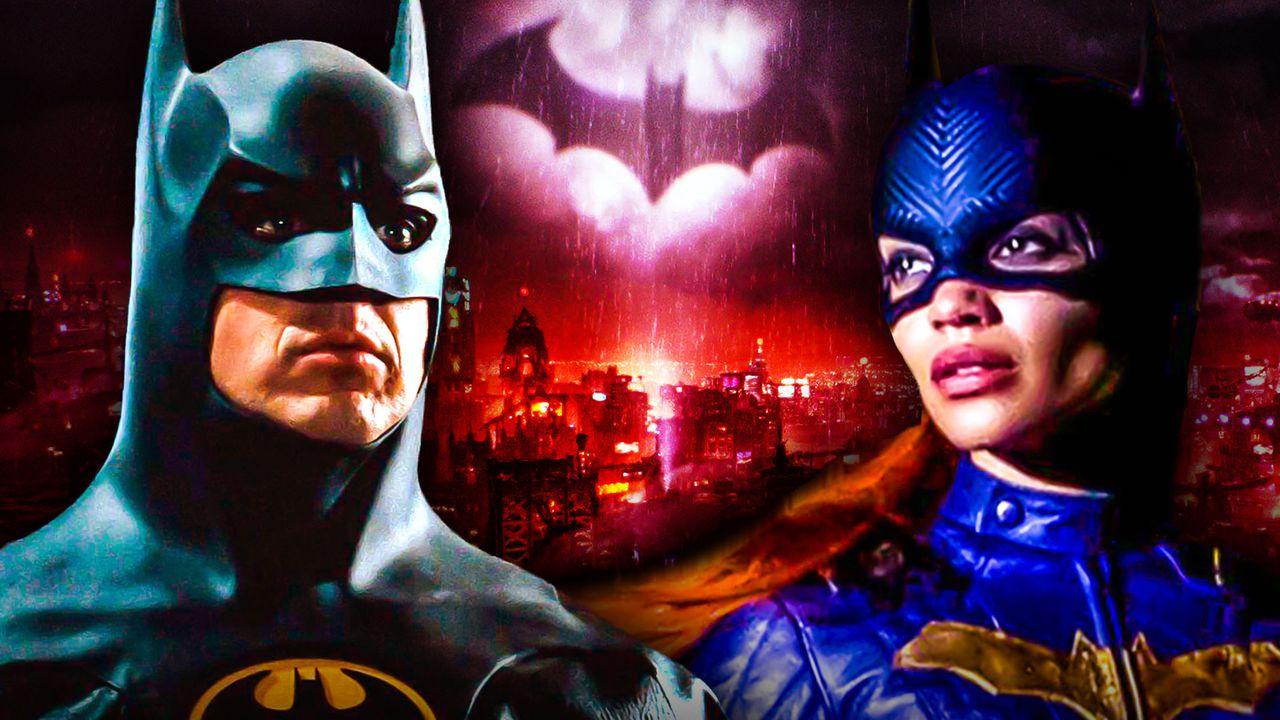 DC will take more trips to its iconic Gotham City than ever this year with three 2022 blockbusters featuring the fictional town in a major capacity, these being The Batman, The Flash, and Batgirl, all of which filmed scenes in Glasgow. The Scottish city has served as a popular filming location in recent years to create gothic or historic city settings, with Warner Bros. making particularly heavy use of the tourist hotspot lately as a stand-in for Batman's home turf.
Leslie Grace's superhero debut as Barbara Gordon aka Batgirl will break new ground for the comic book world as it becomes the first live-action DC movie to release exclusively on HBO Max, completely abandoning theaters. 
Warner Bros. recently offered the first look at Leslie Grace's Batgirl attire which takes heavy influence from her comic origins. The DC spin-off will take place in the main DCEU timeline despite releasing shortly after Robert Pattinson's The Batman with Michael Keaton's Dark Knight and J.K. Simmons' Commissioner Gordon set to appear.
As filming continues in the U.K., a recent report revealed significant disruption Batgirl's production has caused to businesses in Glasgow.
DC's Batgirl Filming Hurts Scottish Business 
A recent article from STV News revealed the disastrous effects Batgirl's filming in the Scottish city of Glasgow is having on local businesses, including one particular shop which was forced to close for around a week. 
King Street's clothing and printing shop, Social Recluse, was forced to close for a week due to road closures reducing footfall and leading to unworkable customer numbers.
Shop owner Robert Chambers told STV that the shop had to close as "nothing was moving in the street" and the "whole experience [was] a shambles:"
"The shop had to close for about a week. We had to close, just nothing was moving in the street, and I would probably describe the whole experience as a shambles."
Previous reports revealed Hollywood blockbusters generated £42 million for the Glaswegian economy in 2021, although Chambers is certain that "if it is bringing in money, it's not doing it locally:"
"The council says this is great for the city, and it's bringing in money, but that can't be to the detriment of local businesses. If it is bringing in money, it's not doing it locally."
Mr. Chambers noted that Warner Bros. did provide compensation to businesses affected, but it only averaged at around £30 ($40) per day of filming.
With The Batman, The Flash, Indiana Jones 5, and more all having filmed in the Scottish city last year, Chambers described that every time a new production company comes in "all [their] complaints start from scratch again:"
"This production company have got a job to do. They've came, they've went, they're doing something else. The next one that comes in, all our complaints start from scratch again. All our complaints aren't valid with the next production company."
While the shop owner insists he's in support of "[promoting] Glasgow as a film-friendly city," he believes all parties need to "work on the same team" to minimize the disruption: 
"If the council want to promote Glasgow as a film-friendly city, I'm behind that but not to the detriment of local businesses. We need to find the level playing field on that and work on the same team."
City Retro Fashion owner Frederique Villain similarly reported the filming of Batgirl delayed deliveries and hurt profits for her vintage clothing store in January. The shop owner shared her belief that there needs to be "some consideration" for the council regarding large productions which could impact business:
"I have no problem with Glasgow being used for these things, but all we are asking for is some consideration from our landlords, the council."
Villain did note that Warner Bros. had been "nice and helpful" throughout the situation, although failed to describe to her the "full extent" of the filming on her street.
Bakeries Plantyful and Zilch were also impacted by the closures, with owner Aimee Jackson revealing that businesses were previously told "the road would be closed but with pedestrian access" to maintain footfall, but potential customers subsequently had to ask to cross the barrier and some were "rerouted to come down the other end:"
"They told us the road would be closed but with pedestrian access and business would carry on as usual and people could freely pass by. The road was closed then people had to ask to get through the barrier, customers told me this. And then some said they were rerouted to come down the other end. It was really hard to get anywhere near us. We were relying entirely on footfall, which was limited."
Following complaints, Glasgow City Council denied any involvement in deals between businesses and the production company, while Warner Bros. made no comment.
Are Blockbusters Bad for Local Businesses?
Creating Hollywood blockbusters on the scale of those found in the DC and Marvel universe naturally requires an unfathomable amount of time, coordination, and manpower to achieve. With the final result being such a spectacle, it's easy to lose sight of the disruption these productions have to the lives of not just the cast and crew who are compensated handsomely for their involvement but on those who happen to live nearby filming hotspots. 
Perhaps as Glasgow only continues to grow in its Hollywood popularity, future productions can take note of the impact Batgirl has had to look to minimize damage or increase compensation to businesses. Given the extreme revenue and profits these blockbusters ultimately generate, only $40 daily simply doesn't account for the harm caused, especially if stores and restaurants have to close. 
While Warner Bros. and the council appear to be allowing streets to remain open in some capacity, the hindrance to access by both pedestrians and traffic makes it near impossible for businesses to catch the eye of locals or visiting cast and crew.
DC's Batgirl is expected to release exclusively on HBO Max in late 2022.