Basketball Wives brings back franchise mainstays alongside several newcomers for Season 11 on VH1. 
Created by Shaunie Henderson, the reality series tackles the ups and downs of the women who are romantically linked to professional basketball players. Basketball Wives premiered on VH1 on April 11, 2010. 
In June 2023, VH1, via Deadline, announced that Basketball Wives was renewed for Season 11. It made its debut on October 9.
Every Cast Member of Basketball Wives Season 11 
Learn more details about every cast member who appears in Basketball Wives Season 11...
Evelyn Lozada
Returning to the world of Basketball Wives after her departure from Season 9 is original cast member Evelyn Lozada. Aside from being involved in the reality series, Lozada is also a model, author, and activist known for her Turn Hurt Into Joy online campaign. 
Lozada was engaged to former Boston Celtics and Miami Heat player Antoine Walker, and they had a relationship from 1998 to 2008. She also dated MLB Carl Crawford in 2013 before calling off their engagement in August 2017.
Lozada was also married to NFL player Chad Johnson in July 2012, but they eventually split after she filed for divorce in August 2012. 
Aside from Basketball Wives, Lozada also appeared as a cast member of Peacock's Queen's Court.
Brooke Bailey
Brooke Bailey is a model and businesswoman who was romantically involved with several former NBA players like Rashard Lewis, Vernon Macklin, and Ronnie Holland. 
Bailey made her debut as a main cast member of Basketball Wives LA. In Season 10, it was revealed that she wanted to undergo in vitro fertilization (IVF) to help complete her family. 
In September 2022, Brooke's 25-year-old daughter, Kayla, passed away. 
Jennifer Williams
After her sudden exit in Season 4, Jennifer Williams made a triumphant return to Basketball Wives in Season 7. 
Williams was formerly married to former Boston Celtics and Cleveland Cavaliers player Eric Williams in 2007. The pair's split in 2011 was the main focus of her story in the first four seasons of the series. 
Before becoming a reality TV star, Williams was a real estate agent. She is also a businesswoman known for establishing a women-only fitness studio named Flirty Girl Fitness and an online boutique called Classy Girl Wardrobe.
Jac'Eil Duckworth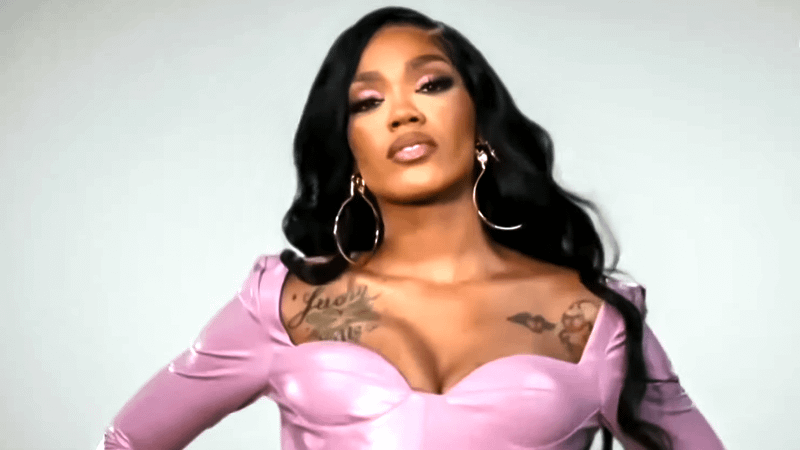 Jac'Eil Duckworth made her debut in Basketball Wives LA. After her stint in the spin-off, Duckworth is now one of the newcomers in Season 11. 
Duckworth made Basketball Wives history since she is romantically involved with Dallas Wings player Natasha Howard, marking the first time that a same-sex couple was featured in the series.
Brittany Renner
Social media superstar and fitness enthusiast Brittany Renner is one of the newest additions to Basketball Wives Season 11. Renner dated Charlotte Hornets player P.J. Washington in 2020. 
In an interview with The Jason Lee Show, via Revolt, in October 2023, Renner opened up about her experience joining the series, noting that "it was quite an experience:"
"It was quite an experience. And I would say after 14 long motherf**ckin' weeks of filming with them b**tches, uhhh… I see where I just don't fit in, you know. It's like, I don't know. It was kind of like they were a bunch of Regina Georges and then here I am, Maleficent. B**ch, I will blow the doors off the b**ch. What are we talking about? Y'all playing around. You guys want to be Regina George; baby, I'm the bus driver." 
Vanessa Rider
Vanessa Rider is the current wife of former Minnesota Timberwolves player Isaiah Rider, and they have three children. 
In Basketball Wives LA, Vanessa had a feud with Evelyn Lozada, with the former calling out the latter as a "homewrecker." Lozada didn't go down without a fight, and she even called Vanessa as someone who is bitter over her failed marriage.
Clayanna Warthen
Clayanna Warthen was the ex of four-time NBA Champion and Golden State Warriors player Andre Iguodala. She was romantically involved with Iguodala from October 2004 to January 2009.
In 2009, Warthen sued Iguodala for child support and successfully received $16,000 monthly afterward. 
She then sued the NBA Champion again in 2016 because she wanted to increase the allowance from $16,000 to $58,000. It remains to be seen if Warthen's wish was fulfilled.
Jackie Christie
Jackie Christie is currently married to retired NBA player Doug Christie. She is an actress, author, and renowned businesswoman. They have two children.
Before joining Basketball Wives, Jackie and Doug starred in their own reality TV series called Committed: The Christies in 2006. This show tackled the ups and downs of their marriage and their journey as parents.
Christie has a few notable acting credits to her name, with roles in Professor Mack and In The Cut.
Shaunie Henderson
Shaunie Henderson is the creator of Basketball Wives and the ex-wife of NBA Hall of Famer Shaquille O'Neal. 
She also served as the executive producer of Basketball Wives LA and Baller Wives.
Aside from Basketball Wives, Henderson is also the star of Shaunie's Home Court, a show that chronicles the journey of her family. 
---
Basketball Wives Season 11 is streaming on VH1.
---
Aeron is a news/features writer and Content Lead for The Direct who has been working for the site since March 2020. From writing about the inter-connectivity of the Marvel Cinematic Universe to having an extended knowledge about DC TV's Arrowverse, Aeron's expertise has since expanded into the realm of reality TV, K-drama, animated, and live-action shows from Netflix,  Disney+, Prime Video, MGM+, Peacock, Paramount+, and Max. When he isn't writing and watching all things MCU, Aeron is heavily invested with the NBA (go Celtics!) and occasionally watches thrilling matches in the WWE.