Just like the first batch of episodes And Just Like That... Season 2 featured a stacked cast on Max. 
The hit Sex and the City spin-off follows the same central group of friends from HBO's decade-defining drama; however, instead of navigating the misadventures of their 30s, the gal pals are now in their 50s and dealing with the complications that come with that part of their lives. 
So with Season 2 now streaming in its entirety, here is every character to expect in the Michael Patrick King-developed show:
And Just Like That Season 2 - Full List of Cast Members
1.) Sarah Jessica Parker - Carrie Bradshaw
Serving as the figurehead of both Sex and the City and And Just Like That... Sarah Jessica Parker returns as Carrie Bradshaw, the enterprising newspaper columnist who made a career of publishing her personal escapades. After losing her husband in Season 1 of the Sex and the City spin-off, Season 2 sees the character back in the dating game, all while she is in the midst of writing a book. 
Sarah Jessica Parker is best known for her work in the Sex and the City franchise, as well as roles in The Family Stone and the Hocus Pocus series of films. 
2.) Cynthia Nixon - Miranda Hobbes
Carrie Bradshaw is nothing without her best friends, paramount of which is Miranda Hobbes (played by Cynthia Nixon). This fiery red-headed lawyer has been a part of the Sex and the City franchise since the very beginning and actually takes on the role of series protagonist in And Just Like That... with the character also navigating the dating world in her 50s. 
Nixon's other credits include The Gilded Age, James White, and The Big C.  
3.) Kristin Davis - Charlotte York Goldenblatt
Kirstin Davis' Charlotte York Goldenblatt is the newest member of And Just Like That...'s central group of friends, joining them shortly before the original Sex and the City series picks up. Charlotte is an art dealer in New York City and is married with two children with divorce lawyer Harry Goldenblatt. 
Kristin Davis has also appeared in Deck the Halls, Couples Retreat, and The Adventures of Sharkboy and Lava-Girl. 
4.) Mario Cantone - Anthony Marentino
Mario Cantone returns as Anthony Marentino, the gay event planner who became close with Charlotte after working with her on several events, including both of her weddings. After years of being married to his partner Stanford, And Just Like That... sees Anthony moving forward after the death of Carrie's husband Mr. Big. 
Aside from his work in the Sex and the City series and its two films, Cantone can be seen (or heard) in Dreamworks' Surfs Up and Fish N Chips: The Movie.
5.) David Eigenberg - Steve Brady
Known as Sex and the City's perennial nice guy is David Eigenberg's Steve Brady. This former bartender and one-night-stand of Miranda has become a prominent supporting character throughout the series, its two movies, and both seasons of the spin-off. 
David Eigenberg is best known for his roles in Chicago Fire and Chicago Med, as well as playing the voice of Nermal in Garfield. 
6.) Evan Handler - Harry Goldenblatt
Harry Goldenbaltt (played by Evan Handler) came into the picture as Charlotte's divorce lawyer in Season 5 of Sex and the City, eventually going on to marry his former client. After spending her whole life trying to find the perfect man, Harry represents the complete antithesis of what Charlotte has been looking for, yet the pair are happily married with two kids all these years later in And Just Like That...
Handler has also appeared in the 1996 blockbuster Ranson as well as Showtime's hit drama Californication. 
7.) Sara Ramirez - Che Diaz
Making their debut in And Just Like That... is Sara Ramirez's Che Diaz. Che hosts a podcast with Sarah Jessica Parker's Carrie Bradshaw, and actually shares a brief relationship with Miranda during Season 2. However, after the pair call it quits, the non-binary comedian uses their romance as the basis for some new stand-up material. 
Ramirez's other credits include Sam Raimi's Spider-Man and a prominent role as Dr. Callie Torres in Grey's Anatomy. 
8.) Sarita Choudhury - Seema Patel
One other new character arriving in And Just Like That... is Seema Patel (played by Sarita Choudhury). Seema is a real estate broker who becomes friends with Carrie while helping sell her apartment and find a new one. She is casually looking for love in New York, eventually meeting a local club owner and hitting it off. 
Sarita Choudhury can also be seen in Netflix's Jessica Jones and The Hunger Games: Mocking Jay - Part 2. 
9.) Cathy Ang - Lily Goldenblatt
Cathy Ang plays Lily Goldenblatt, the adopted daughter of Charlotte and Harry. Lily is just like her mother, loving the world of New York high fashion, as well as being an accomplished teenage piano player. While Lily's first franchise appearance was in the 2004 series finale of Sex and the City, And Just Like That... marks the first time Ang has played the character. 
Ang's other roles include Golden Glider in the animated Harley Quinn series and My Best Friend's Exorcism. 
10.) Niall Cunningham - Brady Hobbes
Niall Cunningham plays Brady Hobbes (a new character in the Sex and the City spin-off), the teenage son of Miranda. He shares his bright red head of hair with his mother, using her relationship 'expertise' for help after his high school girlfriend breaks up with him in And Just Like That...
Niall Cunningham may be familiar to fans of Netflix's Poker Face, the hit HBO comedy Curb Your Enthusiasm, and CBS' Life in Pieces. 
11.) Chris Jackson - Herbert Wexley
Chris Jackson joins And Just Like That... as Herbert Wexley. This hedge fund banker is good friends with Charlotte and her husband Harry, having been married for 20 years to his wife Lisa. 
Jackson comes from a theater background, making waves as George Washington in the hit musical Hamilton. Some of his other on-screen works include In the Heights, Moana, and Andrew Garfield's Tick, Tick... Boom!.
12.) Nicole Ari Parker - Lisa Todd Wexley
Lisa Todd Wexley (portrayed by Nicole Ari Parker) makes her Sex and the City debut in And Just Like That... The New York-based documentarian is married to Herbert and is good friends with Charlotte having met at their children's piano lessons. 
Nicole Ari Parker is best known for appearing in Boogie Nights, Remember the Titans, and Blue Streak. 
13.) Alexa Swinton - Rock Goldenblatt
Rose "Rock" Goldenblatt is the non-binary child of Charlotte and Harry. They were born during the events of the first Sex and the City movie and appeared as a two-year-old in Sex and the City 2, but are played by Alexa Swinton for the first time in And Just Like That... They do not have the same love of fashion as their older sister and mom, being the free spirit of the Goldenblat family. 
Alexa Swinton previously appeared in Billions, and Old, and is set to act alongside Bradley Cooper in the upcoming Maestro film. 
14.) Karen Pittman - Dr. Nya Wallace
Karen Pittman plays Dr. Nya Wallace. Introduced as a part of And Just Like That... Nya is Miranda's law professor at Columbia Law School where the two become close friends. However, by the end of the spin-off's second season, Dr. Wallace leaves Columbia after being elected to the American Law Institute. 
Karen Pittman has also appeared in Apple's The Morning Show and the hit drama Yellowstone. 
15.) John Corbett - Aidan Shaw
Throughout Sex and the City and its two movies, John Corbett's Aiden Shaw has been the on-again-off-again love interest of Sarah Jessica Parker's Carrie Bradshaw. After two spouts of dating and the passing of Carrie's husband, Mr. Big, the two reconnect in And Just Like That...
Corbett has also appeared in My Big Fat Greek Wedding, Serendipity, and To All the Boys I've Loved Before. 
16.) Julie Halston - Bitsy von Muffling
Reprising her Sex and the City role from Seasons 5 and 6, Julie Halston returns as again socialite Bitsy von Muffling. After the girls met Bitsy during her Hamptons wedding years earlier in the mainline series, it is revealed in And Just Like That... that Bitsy's (presumed gay) husband died of COVID-19. 
Halson is best known for her roles in Addams Family Values, Celebrity, and Top Five. 
17.) Bas "Bobby" Lee - Jackie Nee
Bas "Bobby" Lee appears in And Just Like That... as Jackie Nee. Jackie works with Carrie Bradshaw on her podcast, alongside Sara Ramirez's Che Diaz. 
Lee is a renowned comedian, having starred in the sketch comedy show Mad TV, Pineapple Express, A Very Herold & Kumar Christmas. 
18.) LeRoy McClain - Andre Rashad Wallace
LeRoy McClain plays Andre Rashad Wallace, the former husband of Dr. Nya Wallace. This new character in And Just Like That... starts the series as estranged, but still in touch with his ex-wife. However, after he tries to initiate some intimacy with Nya in Season 2, he is officially cut from her life.
LeRoy McClain is a British-American actor who has also popped up in The Marvelous Mrs. Maisel, Respect, and the hit video game Red Dead Redemption 2. 
19.) Pat Bowie - Eunice Wexley
Pat Bowie is Eunice Wexley, another new addition to And Just Like That... Eunice is the stoic, judgemental mother-in-law of Nicole Ari Parker's Lisa Todd Wexley.
Bowie's other credits include New Amsterdam, Orange is the New Black, and Meet Cute. 
20.) Ivan Hernandez - Franklyn
Franklyn (played by Ivan Hernandez) is a hunky podcast producer on Carrie's podcast and someone with who the series mainstay shares a passionate kiss in the Season 1 finale. However, the pair calls things off after a few casual hookups early on in Season 2. 
Hernandez's resume includes appearances on NCIS, The Good Wife, and Devious Maids. 
21.) Katerina Tannenbaum - Lisette Alee
Katerina Tannenbaum's Listette Alee is meant to sort of shadow Carrie Bradshaw on the streets of New York, being a beautiful, young 20-something with a string of attractive men coming in and out of her life. Lisette has appeared in both seasons of And Just Like That...? offering Carry a look at the life she previously lived. 
Tannenbaum's other credits include Better Call Saul, AJ and the Queen, and HBO's Betty. 
22.) William Abadie - Zed
Making his series debut in And Just Like That..., William Abadie plays Zed, a charming club owner in New York City. He comes into the picture as a potential love interest of Carrie's realtor Seema. 
William Abadie has appeared in hit TV series prior to And Just Like That..., including Homeland and Emily in Paris.
23.) Patricia Black - Judy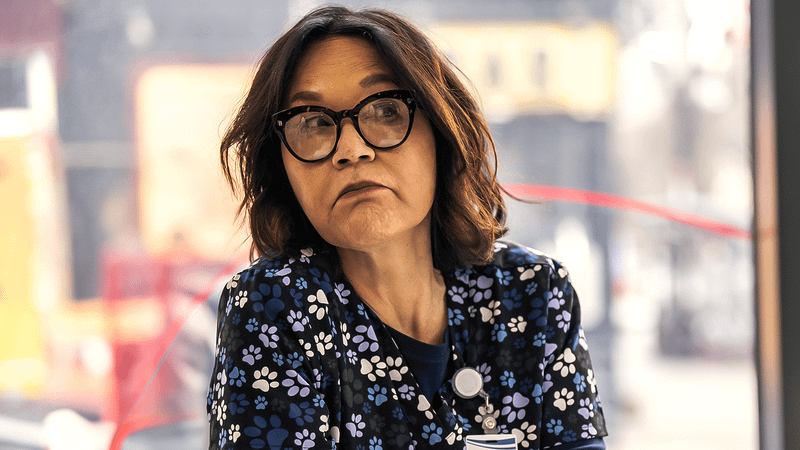 Judy (played by Patricia Black) is a co-worker of Sarah Diaz's Che at the veterinarian clinic where the comedian takes a job following her TV pilot falling flat.
Black is best known for her roles in The Watcher, Pose, and Virtue. 
24.) Sebastiano Pigazzi - Giuseppe
After Anthony calls things off with his partner Stanford early in Season 2 of And Just Like That..., Sebastiano Pigazzi's Giuseppe emerges as a potential romantic suitor for the longtime Sex and the City character after making an eye-popping appearance on The Drew Barrymore Show to help promote Anthony's 'Hot Fellas' bread business.
Pigazzi can also be seen in The Offer and We Are Who We Are
25.) Armin Amiri - Ravi Gordi
Armin Amiri plays Ravi Gordi, a New York-based director who pals up with Carrie in And Just Like That...'s second season. 
Armin Amiri has also appeared in The Wrestler and Rockstar's Grand Theft Auto V.
26.) Gary Dourdan - Toussaint Feldman 
Toussaint Feldman (played by Gary Dourdan) is a Michelin-starred chef who caters one of Carrie's fundraisers seen in Season 2 of the hit spin-off. 
Dourdan has worked in Hollywood for more than 30 years but is best known for playing CSI Warrick Brown on CSI. 
27.) Oliver Hudson - Lyle
In Season 2 - while Che and Miranda are seeing each other - it is revealed that the comedian and podcast host was once (and still technically is) married to a mixologist named Lyle (played by Oliver Hudson). He is seen picking up Miranda from the beach after she loses her phone, revealing a few sparse details about himself, including his marital status with her current flame. 
The son of Oscar-winning actress Goldie Hawn, Oliver Hudson has also appeared in Grown Ups 2 and Walk of Shame. 
28.) Tony Danza - Himself
Renowned actor Tony Danza appears as himself in And Just Like That... Danza pops in Season 2, playing the fictional father of Sara Ramirez's Che Diaz in her sitcom pilot. 
Danza has had a storied career in Hollywood, appearing in the hit sitcom Who's the Boss? and several box office hits like Angels in the Outfield. 
29.) Victor Garber - Mark Kasabian
Victor Garber appears in And Just Like That... as Mark Kasabian, the owner of a New York City art gallery. After years of wanting to own her own gallery, Mark offers Charlotte a job managing his art collection in Season 2. 
Garber's past credits include Legally Blonde, Alias, Titanic, and Argo. 
30.) Gloria Steinem - Herself
Social activist and feminist icon Gloria Steinem makes a cameo appearance in Season 2 of And Just Like That... As Carrie arrives to celebrate the launch of the Vivient magazine for older women, she sits down across from Steinem, getting some advice on how to age gracefully from the renowned activist. 
Steinem is a journalist and noted feminist leader, having previously made on-screen appearances as herself in titles like The Good Wife and The First Wives Club. 
31.) Billy Dee Williams - Lawerence Todd
Another A-list guest star in Season 2 of And Just Like That... Billy Dee Williams. Williams plays Lawerence Todd, the father of Nicole Ari Parker's Lisa Todd Wexley and a renowned playwright.
Billy Dee Williams is best known for his role as Lando Calrissian in the Star Wars movies as well as playing Harvey Dent in Tim Burton's Batman. 
32.) Candice Bergen - Enid Frick
After appearing in three episodes of Sex and the City, Candice Bergen reprises her role as Enid Frick in Season 2 of the spin-off. Enid was previously Carrie's editor when she wrote her "Sex and the City" column, but is seeing in And Just Like That... trying to launch a new magazine for aging women. 
Candice Bergen's other work includes Miss Congeniality, Bride Wars, and Murphy Brown. 
33.) Rachel Dratch - Kerry Moore
Rachel Dratch joins the And Just Like That... cast in Season 2, appearing as Kerry Moore, the chatting former writing partner of Sarah Jessica Parker's Carrie Bradshaw. 
Dratch is a former Saturday Night Live star who has gone on to appear in comedy hits like Click, Bob's Burgers, Harley Quinn, and Teen Titans Go. 
34.) Drew Barrymore - Herself
Popping up in the seventh episode of And Just Like That... Season 2 is Drew Barrymore as herself. She appears as the host of her real-life talk show The Drew Barrymore Show, interviewing Anthony and the "well-hung Disney prince" Guisseppe.
Barrymore has previously appeared in Scream, Batman Forever, and E.T.
35.) Miriam Shor - Amelia Carcy
Miriam Shor's Amelia Carcy (aka Ms. Darcy) enters the picture after Miranda calls things off with Che in Season 2. Amelia and Miranda meet and agree to go on a date after meeting at a reading of Pride & Prejudice. Sadly, though the date does not go exactly as planned. 
Miriam Shor may be familiar to some for her work in Miriam and the Angry Itch and playing Recorder Vim in Guardians of the Galaxy Vol. 3.
36.) Evelyn Howe - Raina
Evelyn Howe plays Raina, Miranda's supervisor at her Human Rights Watch internship in Season 2 of And Just Like That... Raina is portrayed as kind of a jerk, giving her interns plenty of menial grunt work to do. 
Evelyn Howe can be seen elsewhere in I Care a Lot and The Equalizer TV series. 
Other actors include: 
Hari Nef - Rabbi Jen
Alex Lugo - Toby
Ryan Serhant - Himself
Sam Smith - Themself
Dolly Wells - Joy
André De Shields - Gene
Kim Cattrall - Samantha Jones
---
And Just Like That... Season 2 can be streamed now on Max.