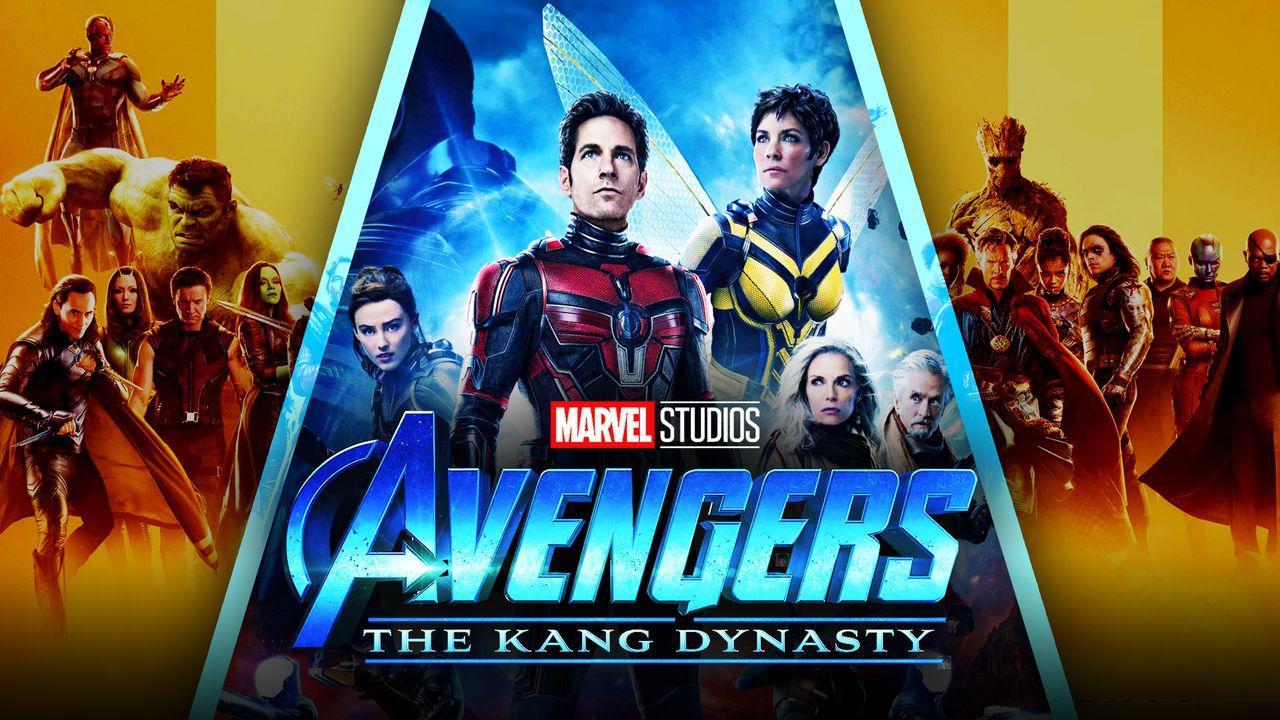 Jeff Loveness, the man behind the script of the upcoming fifth Avengers film and the recent Ant-Man and The Wasp: Quantumania, commented on the impact recent negative reception might be having on his current work at Marvel Studios.
As exciting as the proper introduction of Jonathan Majors' Kang the Conqueror was in Ant-Man 3, it wasn't enough to save Marvel Studios' most recent blockbuster from some heavy negative feedback from critics and fans alike. In fact, the project is currently one of the lowest-rated MCU movies on Rotten Tomatoes, sitting only above 2021's Eternals.
Either way, the writer behind Ant-Man's journey into the Quantum Realm is currently hard at work creating one of the biggest movies since Avengers: Endgame.
Ant-Man's Negative Reception and the Avengers
In an interview with ComicBook.com's Phase Zero podcast, Ant-Man and The Wasp: Quantumania writer Jeff Loveness commented on whether his current work on Avengers: The Kang Dynasty was being affected by the negative reception of his latest MCU film.
The writer first admitted that "it's been a wild couple of weeks" and that he "really [does] like [Quantumania]:"
"Yeah, I mean, I'm in the process of [writing 'Avengers: The Kang Dynasty'] right now… So certainly, it's been a wild couple of weeks to be writing the biggest movie of all time and seeing yourself portrayed in this way… But, yeah, it's a mix of both, man. 'Cause I really do like the movie."
Loveness went on to say that, despite the general reception of the project, his time on it "could not have been a more thrilling experience:"
"And you know, making movies is a fight and you always look at your own work and you see the flaws, or you see ways to do it better, but man, writing Jonathan Majors was like the thrill of a lifetime. And getting that M.O.D.O.K stuff in there was such a joy... It could not have been a more thrilling experience."
He continued, sharing that as it stands now, the reception "[isn't] affecting the work [on Kang Dynasty] right now:"
"It's been really charming and really heartwarming to see it find its audience, and the people who get it, really get it. It's kind of fun to have a movie people have strong opinions on ... I had to get used to that, it's sort of a whack to the face, but I also feel like I've grown up a little bit. I'm alive, and it's like, I'm very excited to write the next one..It's not affecting the work right now, but we'll see if my badge has been locked out of Disney. We'll see if I can get into the building."
Should Fans Worry About Kang Dynasty?
It's important to note that while dismissing criticism is both a natural and easy response, it's never the right choice to ignore it completely. Even the best stories have room for improvement.
Hopefully, Loveness has properly heard and taken in the feedback. Granted, if he did, the writer almost certainly wouldn't admit in an interview what flaws he might aim to adjust.
Those sorts of things tend to go unspoken until far after a project has been out there in the wild.
Fans can only hope that he's able to thrive in new ways while creating the next massive Avengers film.
If the writing for Quantumania really makes someone worry about The Kang Dynasty, just remember that the duo who wrote Thor: The Dark World also went on to write four of the best MCU films to date.
Ant-Man and The Wasp: Quantumania is now playing in theaters, while Avengers: The Kang Dynasty is set to hit theaters on May 2, 2025.