In the midst of the ongoing changes to the DC Universe (DCU), Aquaman actor Jason Momoa addressed the idea of his underwater hero being recast.
In the next few weeks, DC Studios co-CEOs James Gunn and Peter Safran will announce their plans for the newly-revamped DC Universe, ending the former DC Extended Universe after Black Adam. This will include a Justice League lineup full of recast stars, marking the end of the line for a few notable stars that have brought DC's biggest heroes to life over the last few years.
Even though Jason Momoa is part of the group of stars leaving their roles in the DCU, he's been vocal about promoting his final movie as Aquaman while teasing that he may be part of the new story as well in a new capacity.
And even though he may not suit up as Arthur Curry again after his upcoming DC sequel, his place in DC history will be etched in stone thanks to his work.
Jason Momoa: "I'll Always be Aquaman"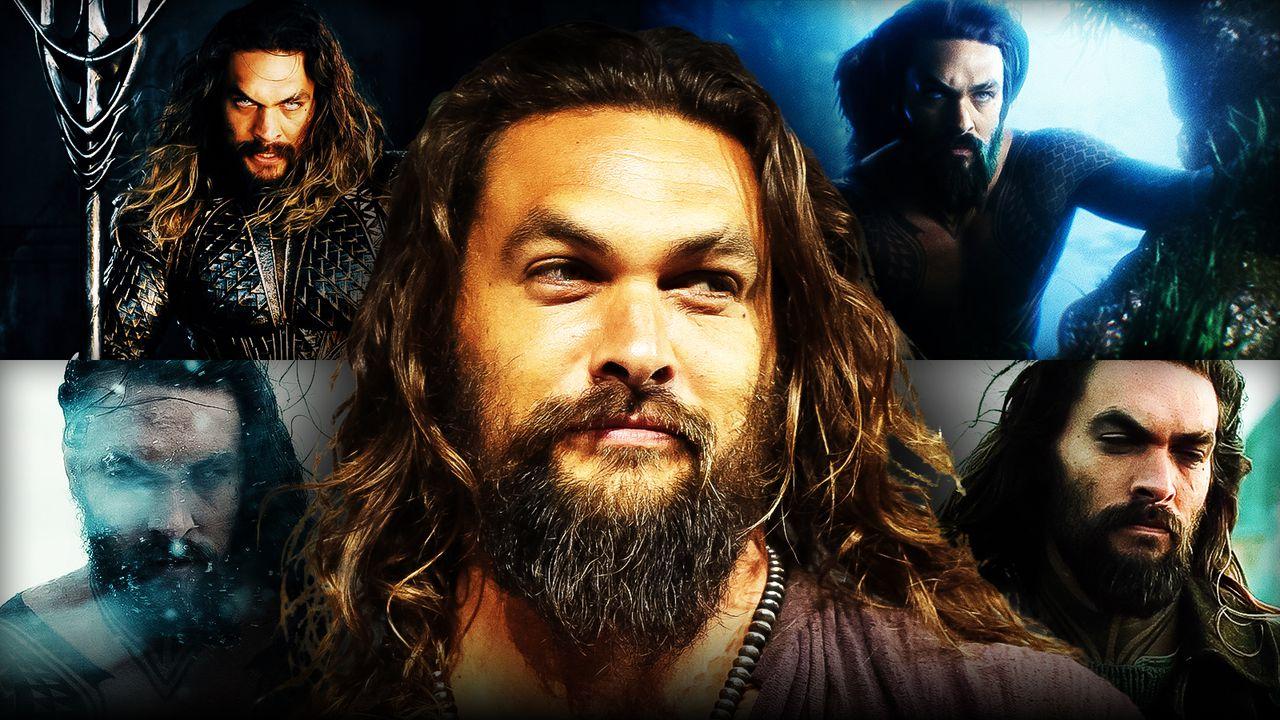 Speaking with Variety, Aquaman star Jason Momoa discussed what his future looks like with the DC Universe as multiple major heroes are set to be recast.
When asked about his meeting with DC Studios co-CEOs James Gunn and Peter Safran, he teased that there are "a lot of good things coming" and noted that he still has a good relationship with Warner Bros.:
Variety: "What was your meeting with James Gunn and Peter Safran like?"

Momoa: Laughs. "Uhh... It's very, very wonderful. I'm in the house of Warner Bros. and they're like a lot of the stuff I'm doing and we've got a lot of good things coming."
While hyping his upcoming DCU sequel, Aquaman and the Lost Kingdom, he addressed rumors about being recast by saying that he will "always be Aquaman" and that nobody is taking that history away from him. The actor proceeded to tease that he may still be involved with the DCU in the future, however, indicating he may play a new role moving forward:
"['Aquaman and The Lost Kingdom'] is going to be coming out this December and then, uh... Ya know, I'll always be Aquaman. The rumors are... I'll always be Aquaman, ain't anyone coming in there and taking shit, and then, there may be some other characters too. I can play other things, too. I can be funny and savage and charming once in a while."
Momoa's Time as Aquaman Won't Be Forgotten
Even though Momoa's time as Aquaman is likely finished, he made it perfectly clear that this role will always be special to him and that he'll always be part of DC's history thanks to his tenure playing Arthur Curry. With appearances in what will be four theatrical movies along with Zack Snyder's Justice League and a cameo in Peacemaker, he made an impressive mark as the underwater hero, even leading the DCEU's highest-grossing movie ever in 2018's Aquaman.
And while he remains excited to see how his upcoming Aquaman sequel performs, he didn't exactly hide that he's probably in line for a new role under Gunn and Safran's watch in the new franchise. After all, he did tease that his "dream project" is now in the early stages of development, which came to light only a week after Gunn and Safran took their positions at DC Studios.
In a separate interview after the management change, Momoa hinted that he may be playing DC villain Lobo as part of this new venture, although nothing is confirmed on that front yet. Only time will tell exactly what he's working on with Gunn and Safran, but his time playing the King of Atlantis will always be a part of his legacy as well.
Aquaman and the Lost Kingdom will debut in theaters on December 25.