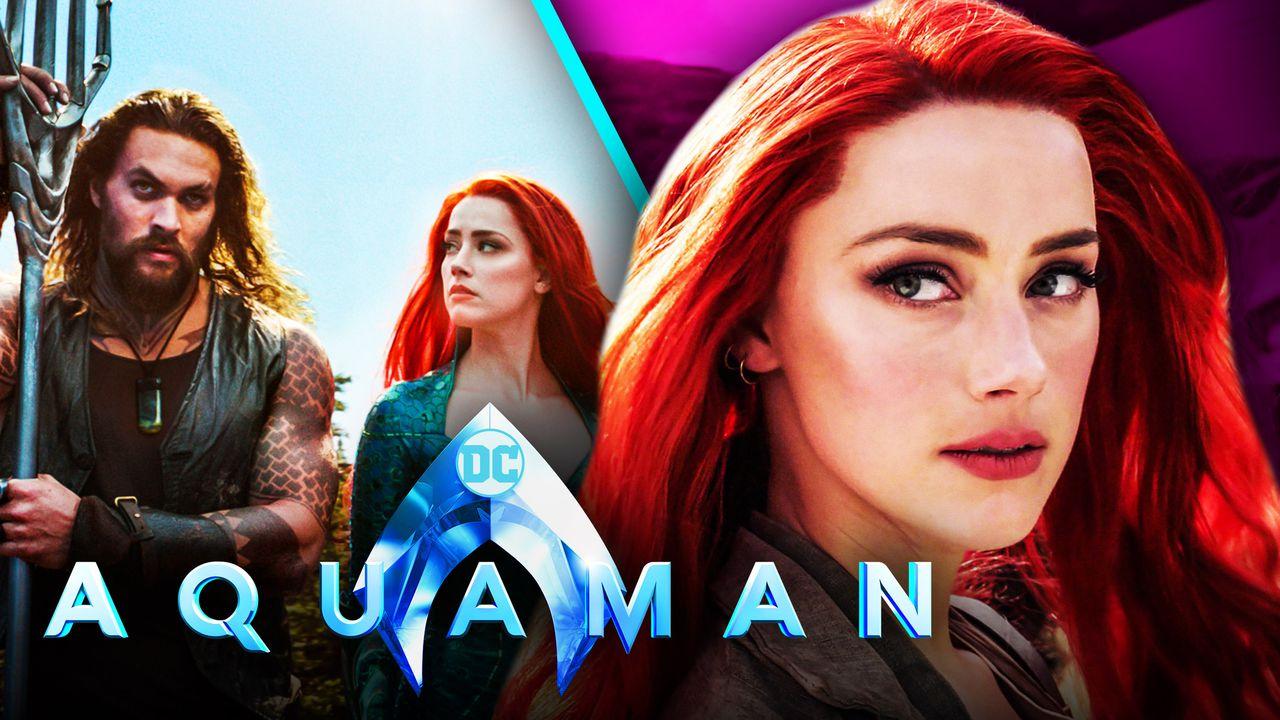 Aquaman and the Lost Kingdom will bring fans back to Atlantis for the first time since December 2018. In the time since Jason Momoa and Mera actress Amber Heard's first Aquaman film, the actor has suited up as Arthur Curry in Zack Snyder's Justice League and HBO Max's Peacemaker. Filming on the sequel to the underwater epic has wrapped, and movement on the film's lengthy post-production process is well underway.
While Aquaman 2 isn't due for another year, details about the movie's main plot have surfaced. DC's CinemaCon presentation showcased an event-exclusive featurette that revealed The Lost Kingdom will center around Momoa's Aquaman "reluctantly teaming up" with Patrick Wilson's Orm the Ocean Master to take on Yahya Abdul-Mateen II's Black Manta, who has "grown stronger" since the first film. Footage from CinemaCon also emphasized the sequel's "bigger" feel due to its "new characters and locations."
The majority of the ensemble are returning players from the original, but at least one of those "new characters" is now known.
Aquaman 2 to Introduce Arthur Curry's Son
Atlantis has another member of the royal family.
The Direct can exclusively report that Aquaman and the Lost Kingdom will introduce the son of Jason Momoa's Arthur Curry and Amber Heard's Mera. No further details about the character are known at this time, aside from the fact that he is a young child and will be important to the plot.
The Heir to Aquaman's Throne?
Superhero films are never beat-by-beat adaptations of the comics, but they typically are heavily inspired by the page. In the comics, Aquaman and Mera have a son appropriately named Arthur Curry Jr. who possesses many of the same enhanced abilities as his Atlantean parents. Things turn dark for Aquababy quickly. The 1970s run titled Aquaman: Death of a Prince climaxes with Black Manta fulfilling the comic's title, as the ruthless mercenary suffocates Arthur Jr. to death.
For Aquababy's feature film adaptation, director James Wan could take the character in a number of directions. He could serve as a plot device like in the comics, or he could blossom into a hero of his own. HBO Max is reportedly developing an Aqualad series focused on the Jackson Hyde iteration of the character, but considering the route the streaming service is going with Green Lantern Corps, there's reason to believe this show could feature multiple adolescent Atlanteans.
Aquaman and the Lost Kingdom hits theaters on March 17, 2023.