Some Ant-Man and The Wasp: Quantumania deleted scenes would have changed the fate of Bill Murray's Krylar.
The actor's big MCU role was anything but—it was brief, and only took up a single scene in the film. Not too long after Murray came on screen, he was swiftly killed off by quantum calamari.
Now, an actress from the controversial third Ant-Man outing revealed that there is a timeline out there where Murray's character survived to see another day.
A Different Fate for Bill Murray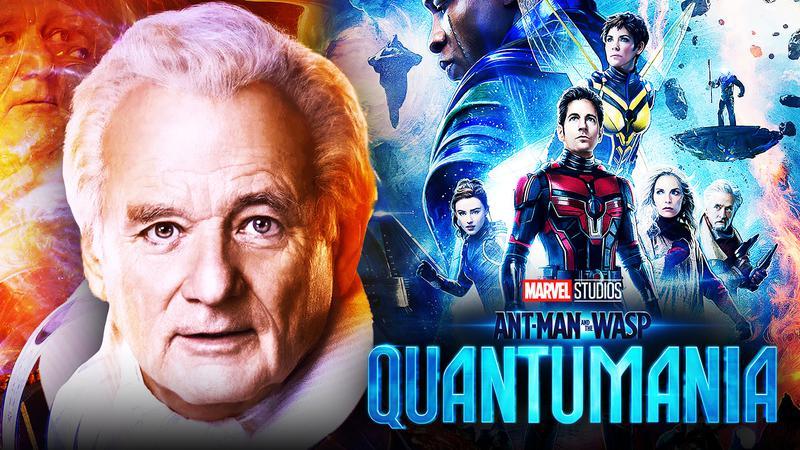 In an interview with Inverse, Ant-Man and The Wasp: Quantumania actress Katy O' Brian revealed that Bill Murray once had a different fate entirely in some now deleted scenes.
O'Brian shared how she had a "couple moments with Bill Murray," where he ended up getting arrested by Jonathan Majors' Kang the Conqueror:
"I had a couple fight scenes that got cut out and there were a couple moments with Bill Murray. Instead of just getting killed, he did a whole space pursuit with them and then wound up with Kang and got arrested or something. It was a lot. It would've been like a three-hour movie."
From there, the actress' character, Jentorra, "helped bust him out:"
"They took him to jail and then he had some really cute little jail clips, and then I helped bust him out, and then he pretends that he's with me the whole time and ready to fight. And I'm like, 'Bro, come on.'"
O'Brian divulged that Marvel was "adding stuff to the script until the last day of shooting," which would explain why so many things ended up playing out differently than originally planned:
"That's mostly what I remember. But they were adding stuff to the script until the last day of shooting. So there was so much stuff that I think got cut in the end."
What if Bill Murray Had Lived?
Many fans were a little let down by how small Murray's Quantumania role was in the end—which is understandable given the caliber of the actor.
So what might have become of him had his character lived? Well, perhaps he could have been a reoccurring comedic relief as an aide to Kang.
Or, if future movies take the heroes of the MCU back to the Quantum Realm, he could be a roadblock for them, resulting in some interesting onscreen dynamics.
It's unclear if these cut scenes were actually filmed, or if they never made it off the page. Hopefully, if they do exist, one day versions of them could make their way online.
While Ant-Man and The Wasp: Quantumania is still playing in theaters, it's also available for digital purchase where available. The movie does not have a release date for its streaming debut on Disney+, but the film's physical release is slated for Tuesday, May 16.
For those who simply cannot wait for the movie to hit Disney+, Marvel Studios recently released the first eight minutes of footage for free.