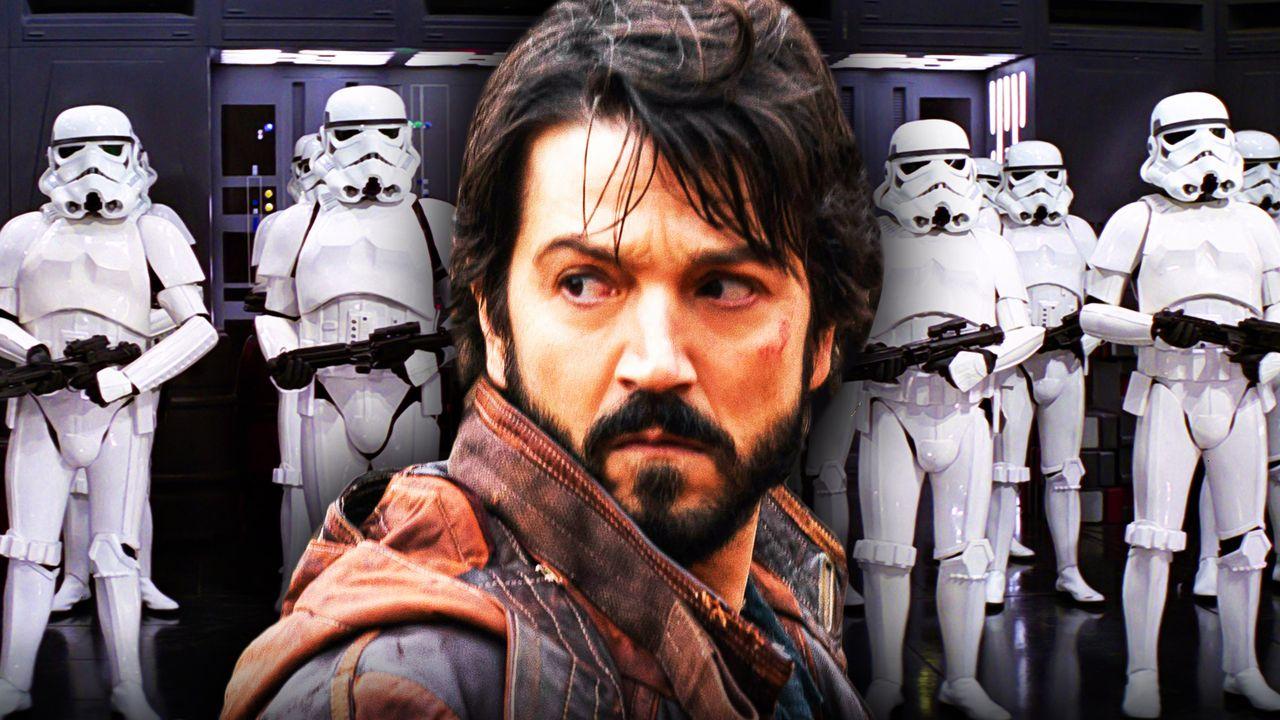 New videos from the set of Andor Season 2 highlight the presence of Star Wars Stormtroopers and the Empire. 
This new footage comes on the heels of Andor director Janus Metz deleting a social media photo featuring a Stormtrooper helmet and blaster, possibly due to spoilers. 
While the presence of Stormtroopers shouldn't come as a surprise to Andor's Disney+ audience, these new videos offer more in terms of context, location, and the role of the Empire. 
Andor Set Video Previews Empire Role in Season 2
A thread of videos on Twitter offered multiple looks of Stormtroopers on the set of Andor Season 2. 
The footage shows Stormtroopers marching toward the City of Arts and Sciences set, located in Valencia, Spain. 
In the next video, the troopers enter the building where a character in a black robe - presumably Stellan Skarsgård's Luthen Rael - can be seen walking by. 
Stormtroopers were last seen on Ferrix during the Rix Road riot in Andor's Season 1 finale. 
More Andor Set Spoilers To Come?
These videos are far from the first fans have seen of Andor's sophomore season production thus far. 
In February, photos from the London set showed Diego Luna's Cassian Andor filming alongside Skarsgård's Rael who, interestingly enough, was also wearing a similar robe or cloak as today's videos supposedly revealed. 
Other London photos showed Diego Luna's Andor reunited on-set with Adria Arjona's Bix.
However, apart from director Janus Metz's social media post, this footage is the first to feature the Empire. 
But given Andor's preference for filming on-location, Star Wars fans can expect more revealing photos and videos from the set as production continues, as well as whatever Season 2 details Lucasfilm shares at Star Wars Celebration. 
But for now, this latest series of videos suggest a greater Imperial presence in Season 2 as it builds toward the events of Rogue One: A Star Wars Story. 
Season 1 of Andor is streaming now on Disney+.