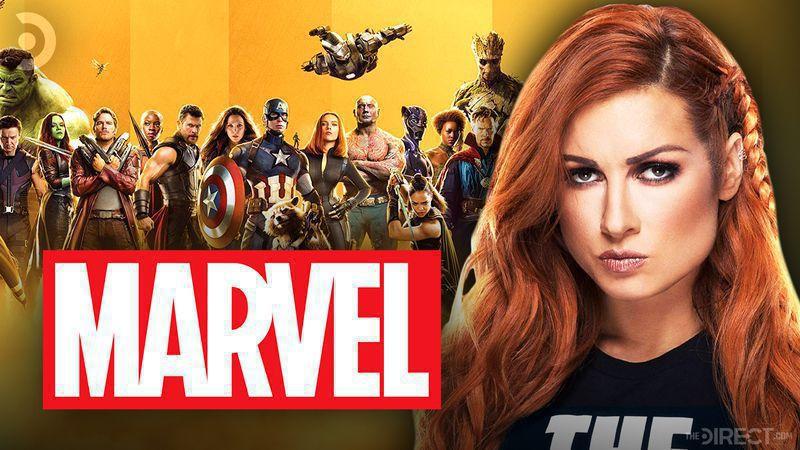 Over the last decade, Marvel Studios has put together quite the assortment of big Hollywood names for their films, from just about every category of cinema they can think of. Kicking off the Marvel Cinematic Universe with 2008's Iron Man put the MCU on the map almost immediately with the likes of Robert Downey Jr. and Jeff Bridges leading the way. Later on, Marvel Studios would branch out and begin recruiting the biggest names from different arenas of cinema, such as Mark Ruffalo from an indie background and Chris Pratt for his ability to juggle comedy and tragedy. 
Since then, Marvel Studios has created more than just a name for themselves - becoming the most successful superhero franchise in history and producing the highest-grossing film to date. Because of this, a role in a Marvel Studios film is nothing short of coveted to a majority of Hollywood actors and now, it looks as though Marvel Studios is taking another look at an industry that they've only pulled from once before. 
NEWS 
Recently, the Twitter account for Billions on Showtime announced that the current WWE women's Raw champion Becky Lynch will be joining the show for its season premiere. A recent update from MCU Cosmic is reporting that Kris Tapley - the host of Netflix's The Call Sheet - quote-tweeted said tweet and pointed out that the 33-year-old wrestler is surely catching the attention of Hollywood. More prominently, though, Tapley also slips in that Lynch will be making an appearance in an upcoming Marvel film. 
Becky Lynch aka "The Man" is easily one of the biggest forces to be reckoned with in the current WWE arena. At WrestleMania 35, in what was the first time women headlined a WrestleMania event, Lynch won both the Raw Women's Championship and SmackDown Women's Championship, making her a double champion and the only woman to ever hold both titles simultaneously. She is now a four-time women's champion in WWE. 
WHAT THIS MEANS 
Although little information was provided as to what Marvel film Lynch could be appearing in, there are plenty of possibilities for where she might pop up. As MCU Cosmic's Jeremy Conrad noted, she could show up as soon as November 2020 when Black Widow finally hits theaters, or she could also appear in 2021's Shang-Chi and the Legend of the Ten Rings, "due to the rumors of a fighting tournament playing a part in the plot, Becky could show up as one of the competitors there." It is also possible that the Marvel film that Lynch will appear in will not be an MCU film at all, as Sony's Venom: Let There Be Carnage and Morbius are both slated for 2021 release dates as well. 
Granted, this role that Lynch will have in the upcoming, undisclosed Marvel film could be nothing more than a brief cameo. However, the one time that Marvel Studios decided to look to the world of WWE for an actor, they went big and the decision created one of the MCU's most beloved Guardians of the Galaxy in the form of Drax the Destroyer, played by former WWE star Dave Bautista, who just made his second return to WWE in April 2019 at WrestleMania 35, before retiring from the sport for good. Bautista still holds the record for the longest reign as World Heavyweight Champion at 282 days, and has also won the World Tag Team Championship three times (twice with Ric Flair and once with John Cena) and the WWE Tag Team Championship once (with Rey Mysterio). In light of all of these accomplishments, people still tend to know Bautista better these days as the MCU's Invisible Man, so to see that Lynch is becoming just as much of a WWE powerhouse as Bautista once was is a good sign for what she could do for Marvel films.