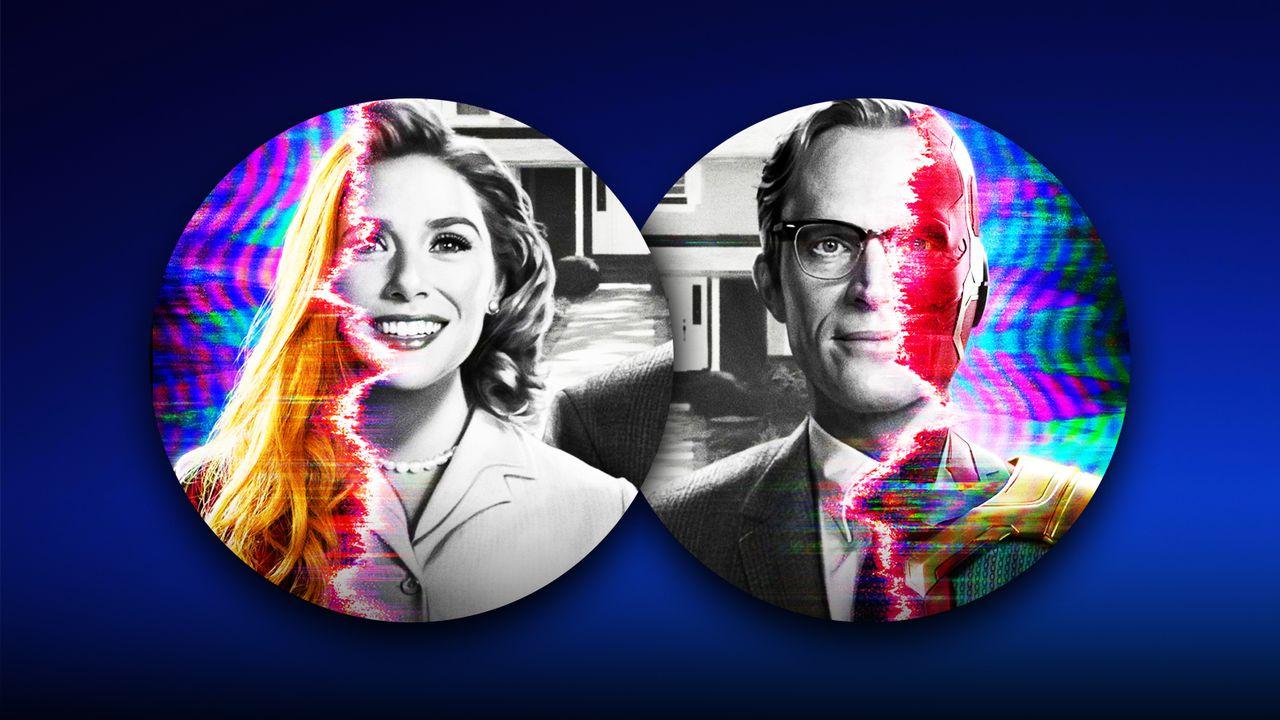 WandaVision is now halfway into its successful first season on Disney+, but the show is still leaving a plethora of questions than answers week after week. The first Phase 4 project didn't waste time in establishing its unusual narrative by settling down on a sitcom fantasy.
This intriguing approach initially confused fans, but "Episode 3" managed to provide solid clues that not everything is what it seems. The mystery was further amplified in "Episode 4" when S.W.O.R.D. made their groundbreaking on-screen debut , piecing together how the Westview Anomaly started.
While fans are still recovering from WandaVision 's treasure chest of puzzles, a new bit of promotional material has emerged for the powerful MCU couple.
WANDA AND VISION AVATARS ON DISNEY+
Two new avatars for Wanda Maximoff and Vision were officially revealed on Disney+ .
The pair joins a long list of MCU characters that received the avatar treatment of the streaming platform like Iron Man, Thanos, and Spider-Man. At this rate, it is expected that the slots will be filled by more heroes as Phase 4 moves forward.
THE MCU COUPLE'S PIVOTAL ROLE IN PHASE 4
No doubt, Wanda and Vision deserve all the spotlight after successfully kicking off Phase 4 of the MCU, and these two new avatars serve as a perfect way to establish that feat. For context, this development means that Disney+ subscribers can now personalize their user avatar by choosing to feature either of the two Avengers.
This latest feature might just be a fun nod to the impressive run of WandaVision so far, but it's safe to assume that there is a deeper meaning behind this. Given Wanda's much more prominent role in a post- Endgame world, the inclusion of her avatar is the perfect set-up for big things to come for the character.
After WandaVision , it was already confirmed that Elizabeth Olsen will return as Wanda Maximoff in the upcoming Doctor Strange sequel. This means that her creation of a fabricated reality could end up being the focal point of the MCU's overarching narrative in Phase 4. In a way, the Westview bubble from the show can easily explain the multiverse-heavy plot lines that will affect other projects like Spider-Man 3 and Loki.
As for Vision, not much is known if he will stay alive after the events of WandaVision . Still, Avengers: Infinity War did tease the Android's potential resurrection. That said, the story possibilities for Vision in Phase 4 are endless, and he could be brought back properly as a member of the Avengers in due time.
All in all, WandaVision is simply the start of bigger things to come for the powerful MCU couple.