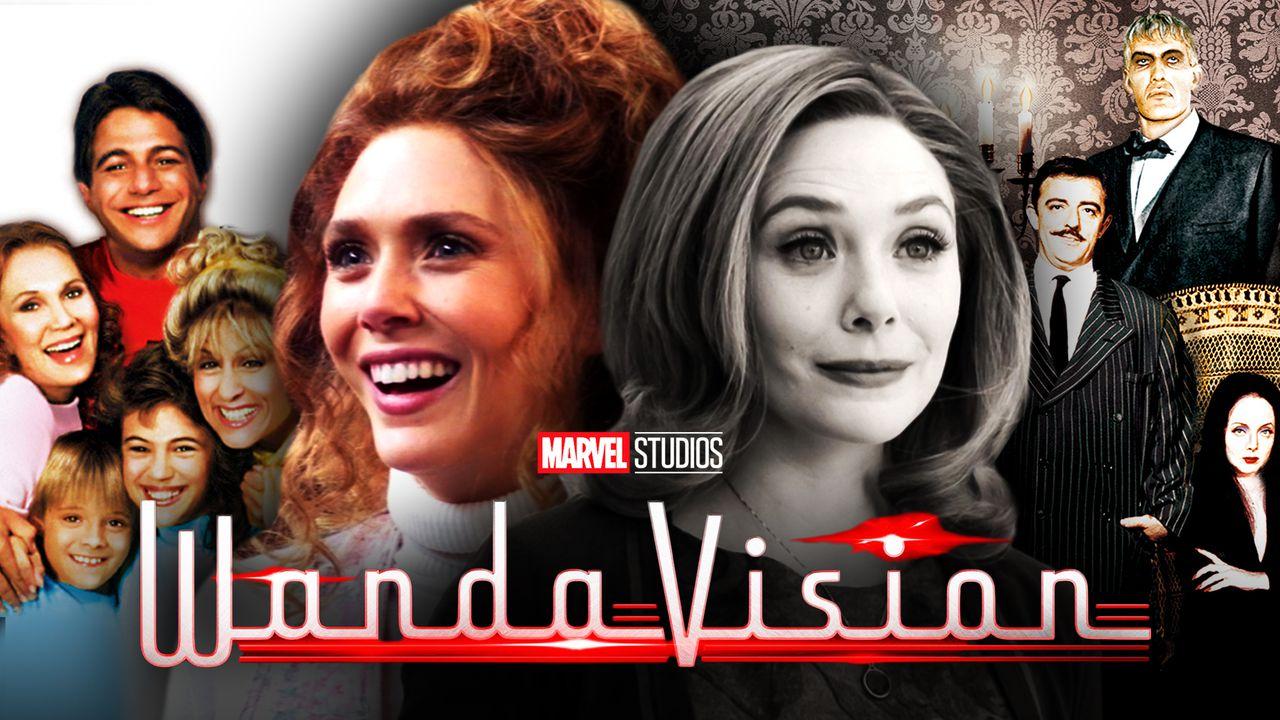 "Episode 8" of WandaVision helped take the series in a new direction after six weeks of sitcom-based stories out of the first seven in total. Kicking things off with a full-blown Salem Witch Trials origin story for Agatha Harkness , her backstory was given a great deal of depth as the episode also went into Wanda Maximoff's history within the MCU.
As an entry that focused mostly on the two powerful witches, fans were treated to more than a few "fill in the blanks" moments as Wanda took a trip down memory lane . Her emotions were on full display as she looked back at the Hydra experimentation, her early relationship with Vision, and the moment her powers unleashed to create the Hex .
Included in these flashbacks was a peek into Wanda's early childhood, which answered a question fans have had all season.
WANDA'S LOVE OF SITCOMS
In "Episode 8" of WandaVision , Agatha Harkness took Wanda back to her earliest memories, starting in youth with her brother, Pietro, and their parents.
The scene depicted the family going through their collection of sitcom DVDs as they picked what to watch for the night. The group includes multiple sitcoms that were used as inspiration for early episodes of WandaVision .
The list of sitcoms is as follows:
I Love Lucy (1951-1957)
The Dick Van Dyke Show (1961-1966)
The Addams Family (1964-1966)
Bewitched (1964-1972)
I Dream of Jeannie (1965-1970)
Who's the Boss (1984-1992)
Malcolm In The Middle (2000-2006)
Wanda picks The Dick Van Dyke Show , specifically Season 2, Episode 21 to watch for the night.
THE SITCOM MYSTERY FINALLY SOLVED
After over a year of wondering why Wanda's perfect world was set in different eras of American sitcom history, that mystery has been firmly solved.
The Maximoff family sitcom collection includes at least four shows that served as direct influences for Wanda's Hex. With "Episode 8" showing Wanda's full history and origin story within the MCU for the first time, it makes sense that Marvel Studios would give an explanation for the wacky hijinks that have ensued in her first solo series.
On top of using sitcoms to bond as a family, the Maximoff's used these classic shows to help learn and improve their English-speaking skills. It was also an emotional blow to see that The Dick Van Dyke Show was still playing on the TV after the explosion killed Oleg and Irina.
These old shows clearly had an impact on a ten-year-old Wanda Maximoff, and as she experiences some of the toughest emotional blows of her life, it's only appropriate that she uses her childhood memories to create the most comfortable situation for herself.
It will be interesting to see if "Episode 9" explores this more, but it was enlightening to see such a concrete answer to why Wanda made this decision.
The season finale of WandaVision will arrive on Disney+ on Friday, March 5, 2021 .
---
Richard Nebens joined The Direct in March 2020, now serving as the site's Senior Writer and also working as an assistant editor and content creator. He started his journalism career as a hobby in 2019 and is passionate about sharing news and stories from the entertainment industry, especially comic book movies, comedy, and sci-fi. Richard looks to expand his knowledge about movies and TV every day, and he is eager to stay locked into the latest releases and breaking news at every opportunity.