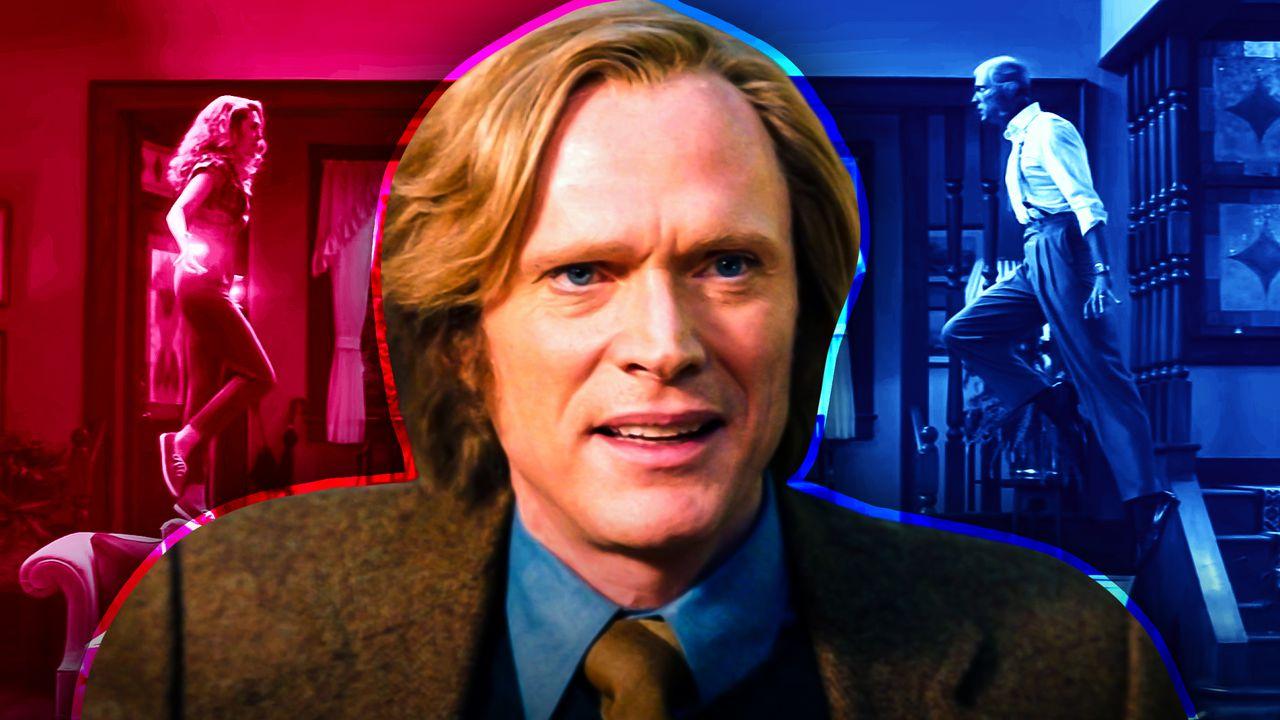 WandaVision is poised to change the Marvel Cinematic Universe in an unexpected way, and the root cause of it is the show's lead star in the form of Wanda Maximoff. After Avengers: Endgame , fans are weren't aware of what to expect in the franchise's in-canon events , but the latest Phase 4 entry made it clear that the world changed drastically.
This was made even more complicated by the events that are happening in Westview. WandaVision began with the blissful and peaceful life of Wanda and Vision , leaving everyone confused as to how it was possible. Slowly, the mystery was uncovered, leading to the eventual reveal that Wanda is somehow responsible for this fabricated reality.
Of course, this doesn't discount the possibility that someone or something is controlling Wanda. Still, at least in the eyes of S.W.O.R.D. , the Avenger is the main enemy.
Now, it looks like Vision will soon realize that his "normal" life in Westview is not what it seems, and this could serve as bad news for Wanda.
A LOOMING CONFLICT BETWEEN WANDA AND VISION
In an interview with TV Line , Paul Bettany opened up on how WandaVision 's transition into different decades of television will impact Wanda and Vision's married life.
When asked about a particular moment in the show's teaser that seemingly reveals that Vision and Wanda will fight, Bettany pointed out that "couples aren't necessarily that fond of each other" in some modern sitcoms, hinting that conflict is inevitable for the powerful MCU pair.
"It's interesting to look at the American century through the prism of which sitcoms were out. You start off with Dick Van Dyke , where there's real warmth to that relationship. By Bewitched , you've got a man whose wife is incredibly powerful, and yet he's embarrassed by how powerful she is. Then you get to The Brady Bunch where everyone's pretending there's nothing wrong in the world, meanwhile you've got this huge civil rights struggle and the Vietnam War." The 1980s then brought ' Family Ties and teachable moments,' followed by the 'very cynical and cool time of Malcolm in the Middle and Modern Family. [In those shows], couples aren't necessarily that fond of each other. And that fact serves our purpose in this show very well."
A POWERFUL MCU SHOWDOWN
On the surface, Bettany's comments actually make sense, considering the natural progression of any married couple. Conflict is imminent, and it's only a matter of time before this friction materializes into a messy situation.
Through the first four episodes, there were multiple clues of Vision's realization that his life in Westview is not real, but Wanda worked hard to hide the irregularities by completely rewinding certain events and even erasing a "scene" from the sitcom reality by making a "do-over." However, it seems that this band-aid solution will not be enough since Vision will soon find out the truth behind this fabricated bubble.
Based on what's been revealed in the show's marketing efforts, there were short glimpses that the MCU pair appears to be engaged in a fight. The reason behind this confrontation remains to be seen, but there's a strong chance that Vision could've prevented Wanda from rewinding a key event in the episode. As a result, a brief fight ensues.
It's no secret that the power levels of Wanda are clearly off the charts in WandaVision , and it was evident that she is in control of Westview. That said, Vision doesn't stand a chance against the Avenger, essentially forcing the Android to concede. It's also worth mentioning that Vision is still dead, and that's a clear disadvantage from the get-go.
All things considered, the conflict between Wanda and Vision has been apparent ever since the beginning, and it will be interesting to find out how WandaVision will explore this key plot point in the upcoming episodes.