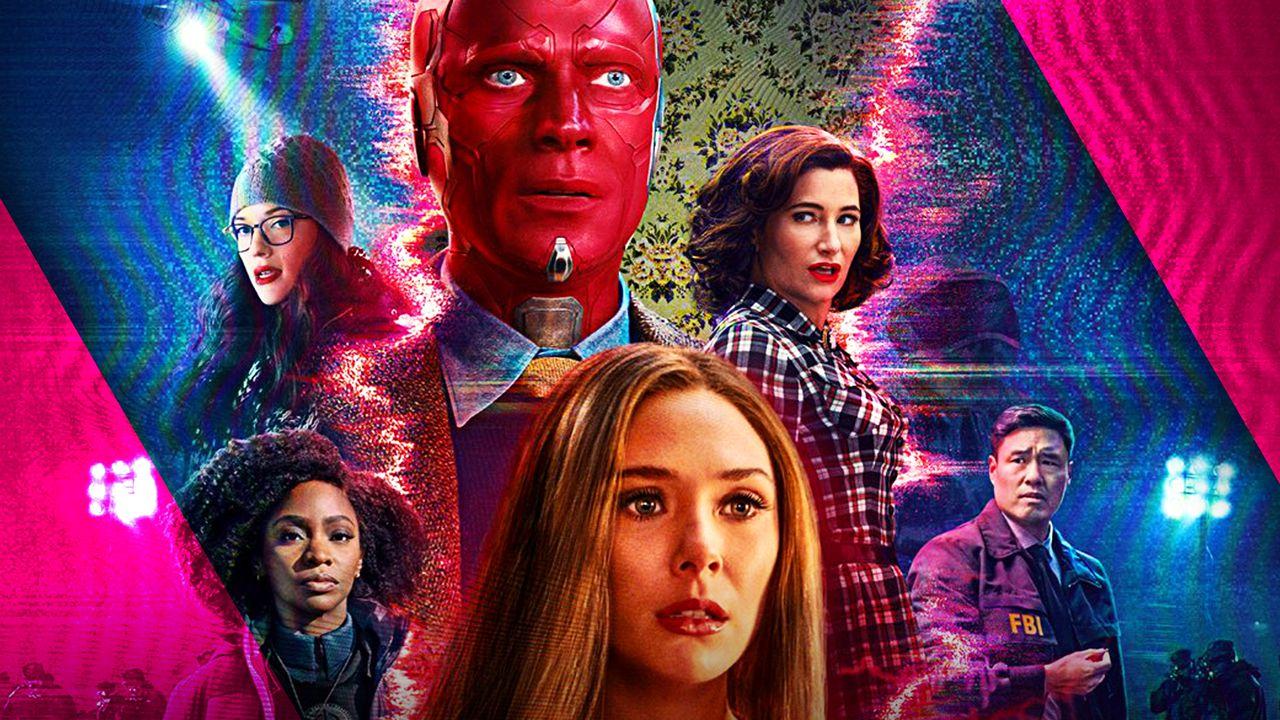 WandaVision successfully opened Phase 4 of the Marvel Cinematic Universe by introducing new characters and giving old ones a chance to shine. This is on top of the show's mysterious narrative that keeps fans guessing week after week.
The series follows the blissful married life of Wanda and Vision in a suburban town called Westview. As expected, not everything is what it seems, but the two Avengers haven't realized that yet (for now).
Given the unusual situation, a new organization called S.W.O.R.D. entered the picture , leading to the MCU returns of Ant-Man and The Wasp 's Jimmy Woo and Thor 's Darcy Lewis . It also paved the way for the MCU debut of Teyonah Parris as the adult version of Monica Rambeau from 2019's Captain Marvel .
Now, the stacked cast of WandaVision is the main focus of a new poster for the show.
WELCOME TO WESTVIEW
Marvel Studios officially released a brand new poster for WandaVision , showcasing the core characters of the hit MCU show starring Elizabeth Olsen and Paul Bettany as Wanda and Vision respectively.
The image also featured Kathryn Hahn's Agnes, Teyonah Parris' Monica Rambeau, Randall Park's Jimmy Woo, and Kat Dennings' Darcy Lewis.
A HINT OF MORE MCU CHARACTERS?
While the poster doesn't offer much, it still manages to provide a fascinating look at the main characters of WandaVision . Given that the real world is now revealed, it is expected that Jimmy, Darcy, and Monica will now have much bigger roles moving forward in terms of trying to find out what's really going on in Westview.
On top of that, it will be interesting to determine if a full-blown sitcom episode will be shown or a combination with real-world scenes will be featured in the coming weeks. Regardless, the secrecy surrounding Kathryn Hahn's Agnes is primed to be uncovered in the next batch of episodes.
Elizabeth Olsen previously pointed out that the relationship of Wanda with Agnes is "one that's very needed for her." This is an interesting tidbit since it gives a major clue that Agnes is really Agatha Harkness in disguise.
One of the intriguing parts of the poster is the inclusion of the beekeeper. It is currently unknown what Wanda did to him at the tail-end of "Episode 2," but his involvement in this poster is a good sign that this mystery will be unveiled soon.
It's no secret that WandaVision has an all-star lineup of MCU characters, but the interconnected storytelling of the franchise should serve as a solid hint that more heroes, or even villains, will appear. Given that S.W.O.R.D. clearly has their hands full against Wanda (or an unknown threat), there is no shortage of allies that could swoop in and aid them in this particular ordeal.
Hopefully, it's not too late before help arrives.
---
Aeron is a news/features writer and Content Lead for The Direct who has been working for the site since March 2020. From writing about the inter-connectivity of the Marvel Cinematic Universe to having an extended knowledge about DC TV's Arrowverse, Aeron's expertise has since expanded into the realm of reality TV, K-drama, animated, and live-action shows from Netflix,  Disney+, Prime Video, MGM+, Peacock, Paramount+, and Max. When he isn't writing and watching all things MCU, Aeron is heavily invested with the NBA (go Celtics!) and occasionally watches thrilling matches in the WWE.