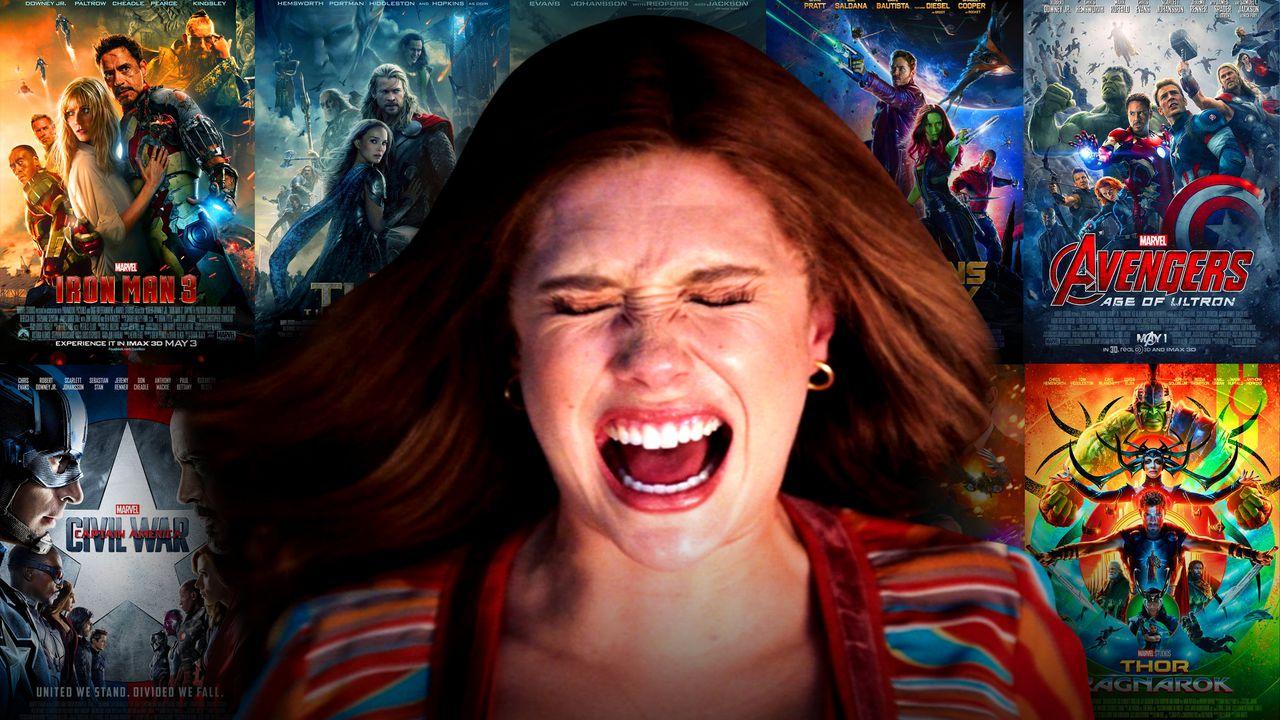 The Marvel Cinematic Universe finally began its long-anticipated Phase Four when the Disney+ series WandaVision premiered in mid-January. At the time of its premiere, the new Scarlet Witch-centered show became the top-rated MCU title on Rotten Tomatoes with a score of 97%, narrowly beating out Iron Man , Avengers: Endgame , and Black Panther .
The news of its critical consensus came as no surprise given WandaVision 's bold and unique approach to storytelling; that approach puts Wanda Maximoff and Vision at the center of television episodes that are heavily inspired by different decades of American sitcoms.
The most recent episode finally gave the show some color , and while the season heads towards its midpoint, it seems a strong grip on reality isn't the only thing Wanda Maximoff has lost.
NEWS
After the debut of WandaVision 's third episode, the Marvel Studios series now has a 94% critic score on Rotten Tomatoes . This is a three-percent drop from the first two episodes' release date score, which pushes this project at a tie for the second highest-rated MCU title on the site, alongside Avengers: Endgame and Iron Man .
The full list of Marvel Studios' Rotten Tomato scores can be seen below:
1.) Black Panther - 96%
2.) WandaVision - 94%
3.) Avengers: Endgame - 94%
4.) Iron Man - 94%
5.) Thor: Ragnarok - 93%
6.) Spider-Man: Homecoming - 92%
7.) The Avengers - 91%
8.) Guardians of the Galaxy - 91%
9.) Spider-Man: Far From Home - 91%
10.) Captain America: Civil War - 90%
11.) Captain America: The Winter Soldier - 90%
12.) Doctor Strange - 89%
13.) Ant-Man and the Wasp - 87%
14.) Avengers: Infinity War - 85%
15.) Guardians of the Galaxy Vol. 2 - 85%
16.) Ant-Man - 82%
17.) Captain America: The First Avenger - 80%
18.) Iron Man 3 - 79%
19.) Captain Marvel - 79%
20.) Thor - 77%
21.) Avengers: Age of Ultron - 76%
22.) Iron Man 2 - 72%
23.) The Incredible Hulk - 67%
24.) Thor: The Dark World - 66%
WHAT THIS MEANS
While it may be a bit discouraging to see WandaVision drop from its number one Rotten Tomatoes placement, the series still sits at number two on a very competitive list. Being on par with iconic Marvel Studios titles such as Iron Man and Avengers: Endgame in terms of critical reviews is far from a bad place to end up for the MCU's first Disney+ show.
WandaVision is also only three episodes in, and its Rotten Tomatoes score could very well change in either direction as the series drops more entries. A select group of the spin-off's stars are already teasing big reveals for the next few episodes, and if the third chapter's ending proved anything, it's that Wanda Maximoff's story still has plenty of surprises in store.
The show is still very early in its journey, and even though there are more questions than answers that hang in the perfect suburban air of Westview, the season will undoubtedly provide a strong ending to reward all this build-up. Fans will just have to wait and see if Wanda can break free from the mysterious confines of Westview, and bring the series back up on the Rotten Tomatoes list in the process.