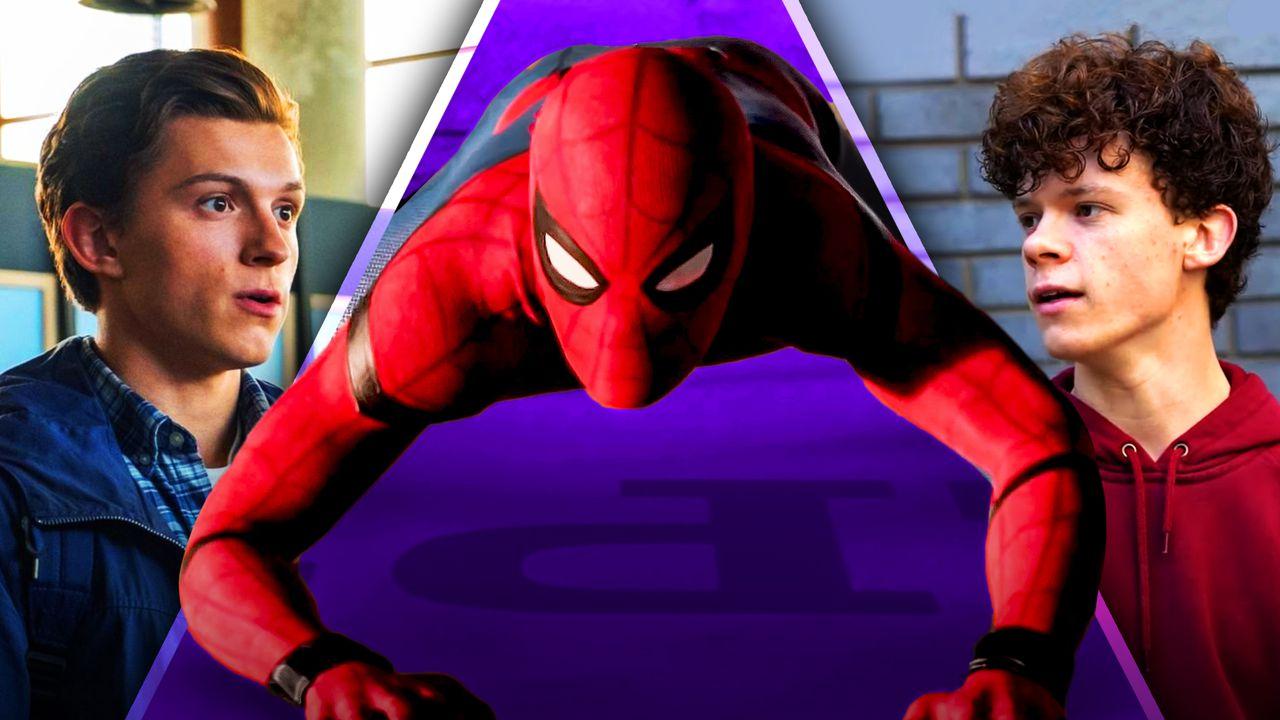 As Spider-Man 3 continues production, unofficial set photos have provided a few hints at what to expect from the film.
So far, photos have shown off a wintery NYC setting , Tom Holland back in the red and black suit from Spider-Man: Far From Home , and a reference to the missing-in-action Mysterio .
While much remains to be officially revealed about the film, fans do know that actors from past Spider-Man franchises are set to return, including Jaime Foxx as Electro and Alfred Molina as Doctor Octopus.
Rumors have also suggested that Andrew Garfield and Tobey Maguire will return as the Spider-Men from alternate dimensions, though this hasn't been confirmed by Marvel.
Other interesting characters from within the MCU may also be set to appear, including Doctor Strange, Scarlet Witch, and even a possible role for Charlie Cox's Daredevil — and even more.
HARRY HOLLAND ON SET
Images from the set of the much-anticipated Spider-Man threequel show that even actor Tom Holland's brother, Harry, is getting in on the MCU action.
A newly leaked photo seem to show Harry Holland on set in some as yet unknown role.
A better look at Harry's as yet unnamed character can be seen here:
HARRY HOLLAND EM HOMEM ARANHA 3 DOUTOR ESSE FOI O MOTIVO DO MEU COLAPSO pic.twitter.com/5y1qaG5o2L
BROTHER AGAINST BROTHER?
A new photo has emerged from the set of Spider-Man 3, posted by onset.unseen on Instagram. The image shows what appears to be Tom Holland's brother Harry alongside the wall-crawler himself. Captioned "Typical sibling fight. The younger sibling always ends up upside down," this indicates that not only will the two be sharing the screen, but that they seem to be at odds with one another.
The photo can be seen below:
SIBLING SHOWDOWN
Taking the photo and caption together, it seems likely that Harry's role in the upcoming Spider-Man film will likely be as a minor antagonist. With the post seeming to show him strung up by wires (Iikely webs after a few layers of special effects), he is probably playing a random criminal on the street, someone Spidey catches red-handed and deals with quickly.
Whether the character will have any lines or larger role in the film is unknown, but unlikely. Instead, his appearance seems more like a fun cameo, allowing the two brothers to share the screen, if only briefly.
---