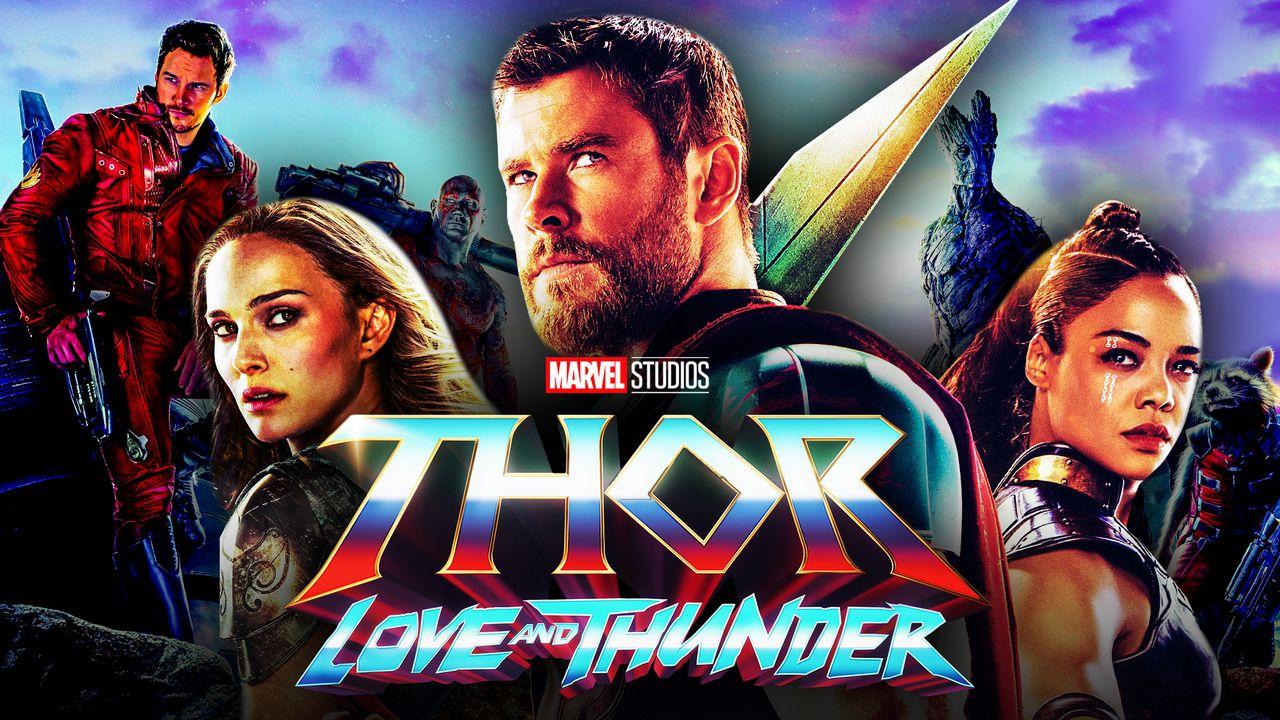 Following the Multiversal madness coming in this year's Doctor Strange sequel, Marvel Studios will continue its theatrical run in July with Chris Hemsworth's Thor: Love and Thunder. This comes as the first time any MCU solo hero has gotten a fourth solo outing, and it could be the God of Thunder's biggest adventure to date after Avengers: Endgame.
With about half a year until Love and Thunder debuts, Marvel has done its due diligence in making sure the film's plot stays as much of a secret as possible. Outside Jane Foster becoming the Mighty Thor, an eventual dual with Christian Bale's Gorr the God Butcher, and some time with the Guardians of the Galaxy, specific plot details are a mystery.
As is the case with every MCU project, Marvel Studios and the team behind the Thor sequel are remaining silent and keeping spoilers away from the public wherever possible. This is also true for the sequel's cast, one of whom reiterated her own adamancy in making sure she doesn't spoil anything early.
Tessa Thompson on Keeping Thor 4 Spoilers
Speaking with ET Canada, Thor: Love and Thunder star Tessa Thompson expressed her fear about spoiling anything from the upcoming Phase 4 film.
Thompson admitted that she's "so nervous to talk about anything" related to Marvel movies due to the diehard fandom, and she reassured viewers that she's not going to reveal any secrets. Looking at what fans know already, the actress is excited for the movie to show Valkyrie as the new King of Asgard and "navigating her diplomatic duties:"
"I'm so nervous now to talk about anything related to those movies because the fandom is so real and I have said I will not be a house for spoilers. So I can't say much, I think everything that we need to know has already been said, which is that she is the king of New Asgard, so she's navigating her diplomatic duties, she's reunited with her friend Thor and we've got the gang back together."
Thompson also praised the "brilliant job" that director Taika Waititi is doing while sharing how much fun she and the team had on this movie and 2017's Thor: Ragnarok:
"Taika Waititi has done a brilliant job, and we'll see. I think that the movie was great fun to make, the last time we got together, it was great fun to make, and people seemed to like the film, so if that's any indication, our level of fun relative to the audience, then I think we're in good shape."
The full video can be seen below:
No Thor: Love and Thunder Spoilers from Thompson
Spoilers are an important topic for Marvel Studios, especially with new major events and spoilers coming in every project in Phase 4 and beyond. With two movies under her belt already in Phase 3, Tessa Thomspon is well aware of this matter, particularly with co-stars like Mark Ruffalo that are, in a sense, spoiler-challenged.
As has been teased before, Valkyrie is set for an intense journey in Thor: Love and Thunder after Thor anointed her as King in Avengers; Endgame. Teaming up with Hemsworth and Waititi again is sure to bring another insane round of antics and hilarity, although her time as Asgard's ruler is sure to bring plenty of character development as well.
With filming now complete on the fourth Thor film, fans will have to wait for what should be highly-monitored leaks or reports to find out any specific plot details or story beats.
Now that Doctor Strange in the Multiverse of Madness has its first official trailer, Love and Thunder is next in line for the preview treatment. Thompson will be someone to pay close attention to when that comes as fans see what she and the Asgardians will officially be up to in this new adventure.
Thor: Love and Thunder is set to release in theaters on July 6, 2022.