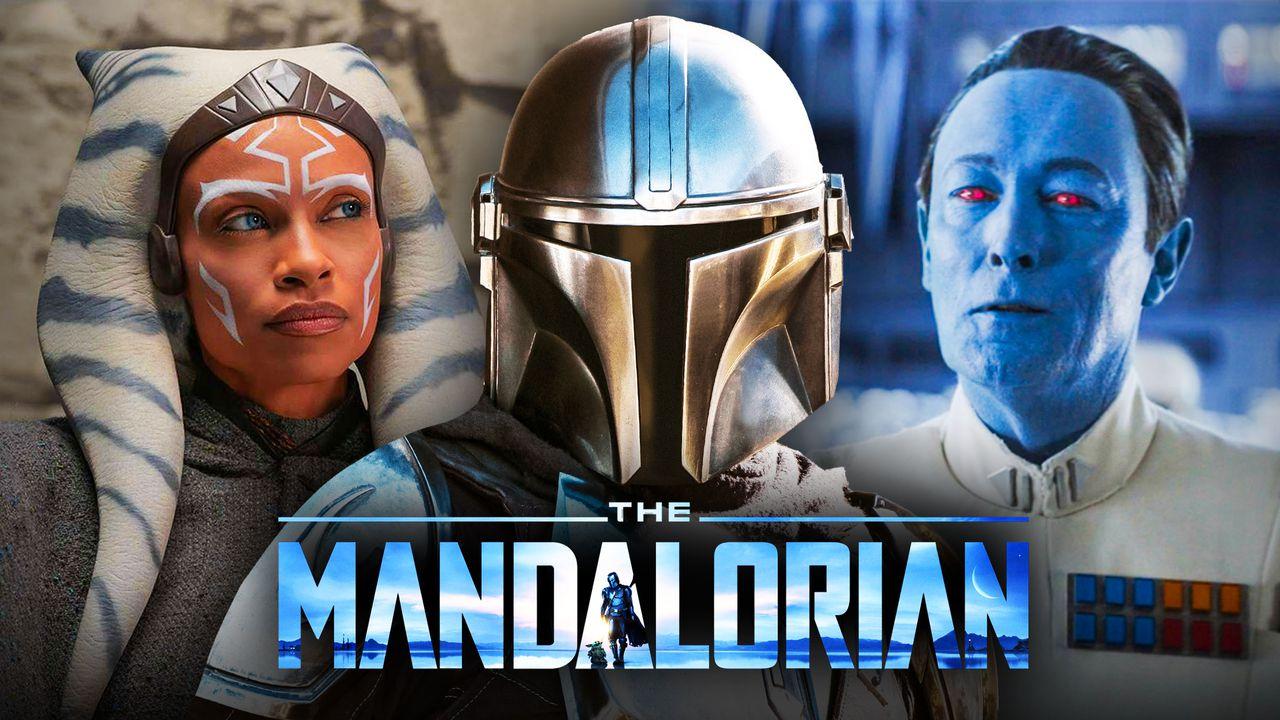 Should Star Wars fans be expecting a Season 5 of The Mandalorian?
Due to The Mandalorian Season 3's weak viewership and news of Dave Filoni's upcoming MandoVerse crossover film, there's been speculation as to whether Lucasfilm intends to continue the Disney+ series past Season 4. 
While all future projects are currently halted due to the WGA and SAG-AFTRA strikes, here's what we know about Mando and Grogu's Star Wars future.
What We Know About The Mandalorian Season 4 
Before Season 3 dropped in March, The Mandalorian showrunner Jon Favreau revealed that "[he's] written [Season 4] already" and actually penned the next chapter "during post-production" of the third:
"Season 4? Yea, I've written it already. We have to know where we are going to tell a fully formed story. So, we had mapped it out, Dave [Filoni] and I. And then slowly you just write each episode. So I was writing it during post-production, because all of it has to feel like a continuation and one full story."
At that time, reports were swirling around a September or October 2023 production start date.
Favreau's then-comment about the series needing to "feel like a continuation" and "one full story" not only suggested a strong tie between Season 3 and Season 4 but also Lucasfilm and Disney+'s commitment to continuing the series. 
However, while Season 4's script is complete, it's important to note that Favreau gave these comments prior to the strikes, Ahsoka's Disney+ debut, the announcement of Filoni's MandoVerse film, and Season 3's lackluster reception. 
The Odds of The Mandalorian Season 5
If more Mando depends on audience response, the answer to whether fans should expect a Season 5 likely depends on Season 4's performance. 
However, if Season 5 is integral to MandoVerse plans and Filoni's movie, a fifth season may be on the way whether audiences want it or not. 
Jon Favreau has expressed his own interest in future seasons and The Mandalorian's unique ability to continue. 
For instance, in a previous interview, he pointed out that Grogu's slow aging allows for a story that could "hopefully" play out "for a while:" 
"Like beyond Season Four? Yeah… Well, I hope so! I hope so. I really love the dynamic of these two characters that in theory don't age. I think that there's a lot of potential energy in that relationship, especially as the baby is no longer a baby, and starts to grow – but it happens so slowly that we could really play this out, hopefully for a while."
Still, while Favreau doesn't want to "walk away" from The Mandalorian "any time soon," he is aware that the show's future "depends on the audience:"
"But it all depends on the audience if they like what we're doing. As long as they're digging it, we're digging making it and it's a fun gig that I don't want to walk away from any time soon."
Adding to the potential for a Season 5 is Dave Filoni's claim that his crossover movie isn't necessarily the conclusion of Mando and Grogu's narrative. 
When asked about the film serving as Mando's finale, Filoni said, "I don't know if I'd call it that," while also explaining this New Republic era existed "long before we were ever making 'The Mandalorian':"
"I don't know if I'd call it that as such. I think of the time period now, the New Republic time period, and it's something that has existed long before we were ever making 'The Mandalorian'. The idea that after 'Return of the Jedi', there was a new republic and the heroes still had to defend that republic from the remnant empire, is a very old idea that we brought into the first season of 'The Mandalorian' because it's what was always there."
The Future of the MandoVerse
The Book of Boba Fett is when fans realized The Mandalorian is more than a single series but the launch of a connected narrative. 
However, that particular series, as well as news of Ahsoka and Skeleton Crew, left fans questioning what the overarching story is and where it's headed. 
The answer appeared to come in the form of Star Wars Celebration's MandoVerse movie. But knowing The Mandalorian could continue post-film leaves audiences wondering what the plan is and if there is one. 
Of all the MandoVerse streaming series so far, Ahsoka, which was written by Dave Filoni and not Jon Favreau, has provided the most direction and without any direct references to Mando or Grogu. 
Whether that will change in the latter half of the Rosario Dawson-led series remains to be seen. 
Is More Mando "The Way?"
From what both Jon Favreau and Dave Filoni have said, it seems Lucasfilm plans to continue The Mandalorian past Season 4 and into Season 5 as long as it keeps succeeding. 
Whether Season 3's performance - or the various other events impacting Disney and Lucasfilm - will affect their intentions is unknown but will interesting to discover in the months to come. 
For now, Ahsoka's Disney+ success is good news for The Mandalorian's prospects. 
And, if Mando, Grogu, or Bo-Katan return the favor and cameo in Ahsoka's own show, interest in future Mando seasons is only likely to skyrocket.
All three seasons of The Mandalorian are currently streaming on Disney+; Season 4 has yet to receive a release date. 
---
Savannah Sanders joined The Direct as a writer in 2020. In addition to writing for The Direct's Star Wars, Marvel, and DC teams, Savannah specializes in the relationship between Disney's blockbuster franchises and the Disney Parks.