The Mandalorian's Ahsoka Tano actress Rosario Dawson may be teasing her return in Season 3 ahead of her own Disney+ spin-off debuting later this year.
Having proven to be a fan-favorite character in animation across The Clone Wars and Rebels, Ahsoka Tano came to live-action for the first time in The Mandalorian Season 2 in which she was played by Daredevil actress Rosario Dawson.
The Jedi since made one brief appearance in The Book of Boba Fett while she is set to return later this year in Ahsoka - her own Disney+ series where she will team up with other members of the Rebels crew as a sequel to the animated show.
A Potential Comeback for Ahsoka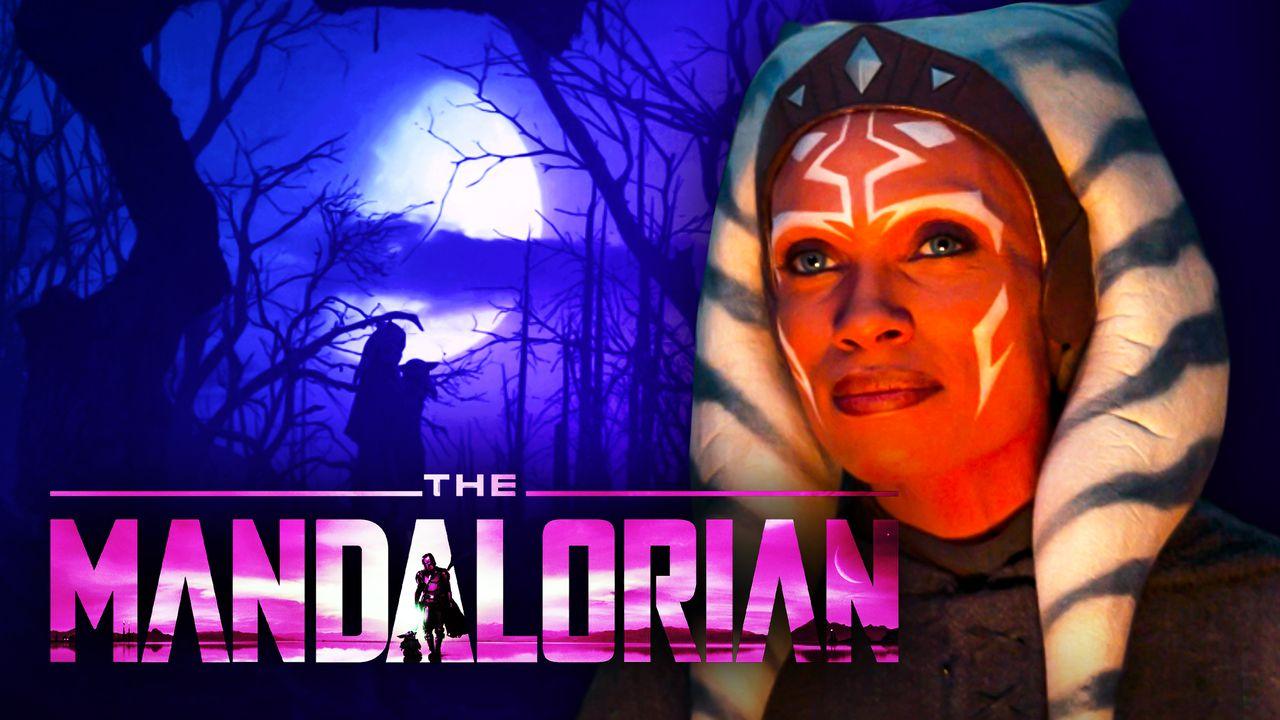 Ahsoka's live-action actress Rosario Dawson recently took to Instagram to share a video of herself from The Mandalorian Season 3 premiere. The video sees her hit some poses on the red carpet and do her "best [WonderSoka] impression" - referring to a social media user who cosplays as a Wonder Woman/Ahsoka hybrid.
Most interestingly, Dawson added that she is "[jonesing] for the next Mando episode," potentially pointing toward her imminent return in next week's fourth episode, but that's not the only indication:
"Doing my best @wondersoka impression this Wonder Woman Wednesday as I jones for the next 'Mando' episode…#thisistheway"
According to an official listing from the Writer's Guild of America - via Star Wars News Net - next week's Chapter 20 will be written by both Jon Favreau and Dave Filoni - the creator of Star Wars: The Clone Wars and the Ahsoka character. 
Filoni has been named as a writer on three Mando-Verse episodes before, including The Mandalorian's "The Jedi" and The Book of Boba Fett's "Chapter 6" - both of which featured Dawson's Ahsoka.
Will Ahsoka Return in The Mandalorian Season 3?
The Mandalorian has long been keeping its biggest characters under wraps, just recently Boba Fett was confirmed to appear in Season 3 by Disney's Hong Kong Facebook account, despite not really being widely promoted as such.
With Ahsoka's own Disney+ spin-off coming later this year, spinning directly out of The Mandalorian, it wouldn't be surprising to see her pop up one more time to set up her solo adventures with the Rebels crew. 
How exactly Ahsoka could enter the fray in Season 3 is far less clear, especially given that Grogu and his force-sensitive roots haven't proven as important this season as they had in the past.
The MandoVerse is expected to eventually culminate in a climactic crossover event, so it makes sense for Season 3 to continue expanding that puzzle with links to its various spin-offs, especially those coming this year.
The Mandalorian reportedly already connected to one of this year's spin-offs with Episode 1's Pirate King Gorian Shard set to serve as the villains of Skeleton Crew, so it would make sense to connect to Ahsoka as well to some extent.
The first three episodes of The Mandalorian Season 3 are streaming now, with Ahsoka expected to follow later this year, exclusively on Disney+.