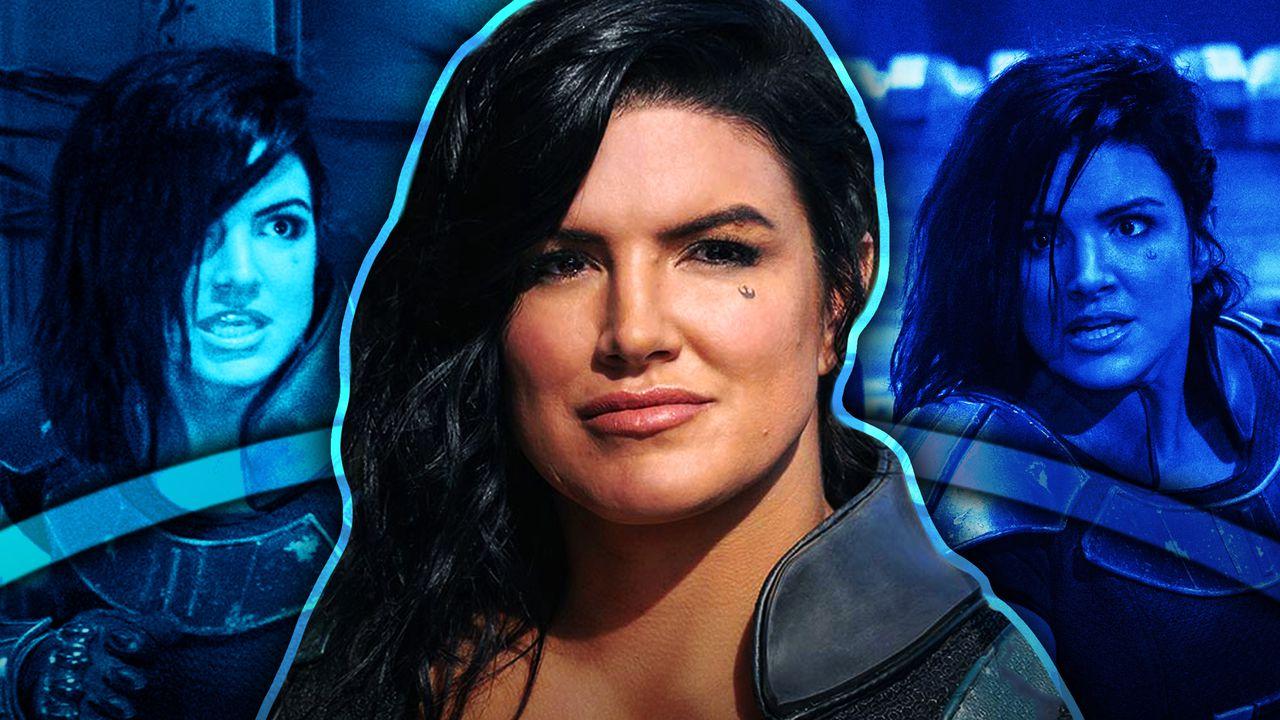 With The Mandalorian's second season coming in the next few weeks, along with at least seasons 3 and 4 and The Bad Batch, Cassian Andor, and Obi-Wan Kenobi series to follow, Star Wars is in a good place on Disney's streaming platform. But, there have been rumors of several more shows down the pipeline spread throughout the entirety of the timeline.
The continuation of Solo: A Star Wars Story is said to be coming in the form of series focused on Darth Maul's Crimson Dawn, Alden Ehrenreich's Han Solo, and Lando Calrissian, starring both Donald Glover and Billy Dee Williams. The Mandalorian is also reportedly a backdoor for a series starring Ahsoka Tano and Boba Fett, with a much larger narrative said to be in play. Recently, there was even word of projects featuring the Sith Lord Darth Bane.
Should these rumors prove to be true, the creative heads at Lucasfilm have a lot on their plates. And if these projects weren't enough, the word on the street is that another show starring a familiar character is in the works...
NEWS
LRM Online reported that Lucasfilm is developing a Cara Dune series for Disney+:
"Our source at Lucasfilm has given us some new information. That there is a big push for Cara Dune, played by Gina Carano, to get her own spin-off series on Disney+."
Jeremy Conrad of Star Wars Unity backed up this report, stating that the possibility of the series came up during the filming of The Mandalorian season 2:
"I can back up their report as I heard about a month or two ago that such a series came under consideration during the filming of The Mandalorian Season 2 after Gina Carano and one of the new cast members really hit it off. Discussions then began about the possibility of spinning Cara Dune off into her own show.
Corey Van Dyke of Kessel Run Transmissions also verified the rumor, adding that Dune will be joined by some friends from The Mandalorian:
 And who may these friends be? Conrad seemed to leave a less than subtle hint:
WHAT THIS MEANS
This rumor has been met with skepticism, and it isn't unwarranted. As mentioned before, there are a lot of Star Wars shows allegedly in development. But, former Disney CEO Bob Iger said in the past that they'd be exploring potential spin-off series to The Mandalorian's new characters, and a show following Cara Dune seems like the obvious first option.
LRM made note of the recent restructuring at Disney to place primary focus on their streaming service, and the decision to greenlight a Cara Dune series is in light of this. With the number of projects reportedly impending, it's hard to imagine this series launching any time within even the next three years.
It's pretty clear that the character Van Dyke and Conrad were referring to was Bo-Katan Kryze, meaning Gina Carano hit it off with Katee Sackhoff while the latter brought her Mandalorian from animation to live-action. Carano has emphasized that Bryce Dallas Howard was a major supporter of hers as she filmed her first episode in The Mandalorian, making the director a solid contender for the chair if the Dune series comes to fruition.
If Bo-Katan is in the show, it will likely take place following the events of The Mandalorian season 2. Flashbacks to Dune's past as a Rebel shocktrooper are inevitable, and there's a good chance the series could be part of the larger storyline that's in the works.
There's also the chance that none of this could end up happening. As always, take this rumor with a grain of salt until confirmed by Lucasfilm. With The Mandalorian season 2 nearly here, the floodgates should open fairly soon on official news regarding the future of Star Wars.