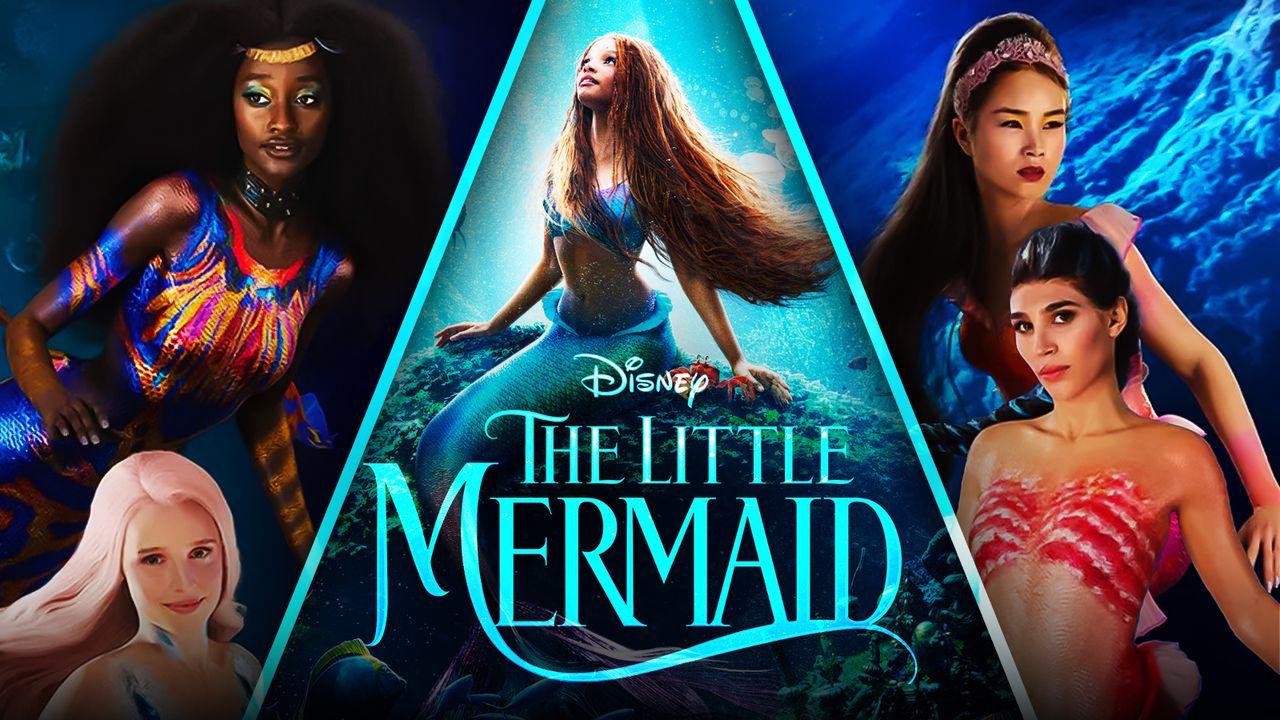 Disney's The Little Mermaid Remake not only highlights Halle Bailey's Ariel but her sisters for the first time in live-action. 
In the 1989 animated movie, Ariel and her sisters represented the seven seas, and they were named Attina, Alana, Adella, Aquata, Arista, and Andrina. 
However, in the live-action remake, a tie-in book confirmed that the remake changed the names of Ariel's sisters into Karina, Tameka, Mala, Caspia, Perla, and India. 
Ariel's Sisters in The Little Mermaid Remake
Lorena Andrea - Perla
Lorena Andrea portrays Perla in The Little Mermaid. The British actress is best known for portraying Lilith in Netflix's Warrior Nun. 
Simone Ashley - Indira 
Simone Ashley plays Indira, one of Ariel's sisters in The Little Mermaid. 
Ashley has had a stellar small-screen career as she is known for portraying Kate Bridgerton in Netflix's Bridgerton series and Olivia Hanan in Sex Education. 
Kajsa Mohammar - Karina
Kajsa Mohammar portrays The Little Mermaid's Karina. 
Mohammar's past credits include Misbehaviour, Viking Destiny, and the voices of Randvi and Soma in Assassin's Creed: Valhalla. 
Nathalie Sorrell - Caspia
Nathalie Sorrell plays Caspia in The Little Mermaid, one of Ariel's sisters and King Triton's daughters. The British actress is known for her role in 2007's Hotel Very Welcome.
Karolina Conchet - Mala
Karolina Conchet will play Mala in The Little Mermaid.
In the remake's official novelization, it was revealed that Mala will be abducted in the movie, and it will be up to Ariel and her sisters to save her. 
The actress' past credits include Valentin Valentin and The Bird.
Sienna King - Tamika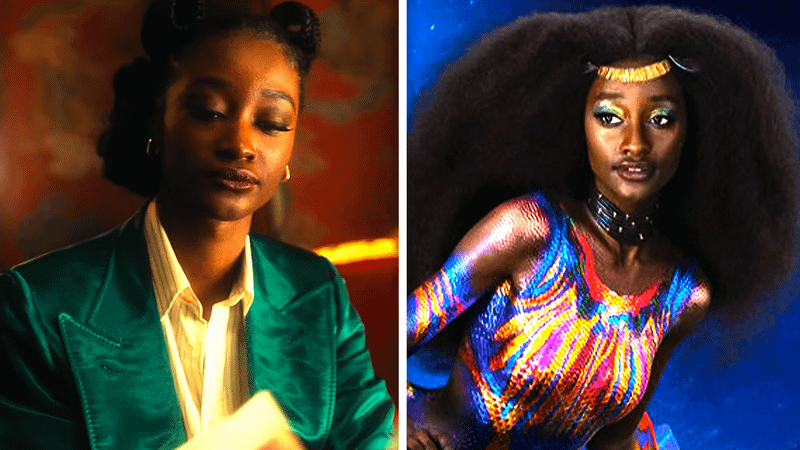 Sienna King plays Tamika in The Little Mermaid. 
King is a veteran in the short film industry since she previously appeared in notable shorts, such as Sunday Dinner, Love Locs, and Utopic Dystopia. 
---
The Little Mermaid is now available to stream on Disney+.