As HBO's The Last of Us rapidly approaches its finale, a new tease from one of its lead stars indicated that it will be controversial. 
The highly-talked-about HBO series has received widespread acclaim weekly due to strong performances from its lead stars Pedro Pascal and Bella Ramsey, an incredible story, and game-accurate moments. As a result, the show's success led to an early Season 2 renewal. 
So far, Season 1 has been a faithful adaptation of the game, leaving many to realize that it will also have the same ending. 
The Last of Us Star Hypes Up Season 1 Finale
Speaking with Vogue UK, Bella Ramsey, who portrays Ellie in HBO's The Last of Us, talked about the final two episodes of the series. 
Ramsey teased that the penultimate installment (which is this Sunday's episode) is brutally violent, noting that "it was exhausting" to film. 
However, the Game of Thrones star pointed out that those were "some of [her] my favorite days on set:"
"It was… exhausting, but those were some of my favourite days on set. That sounds really masochistic, but it's the scenes that break me that I love the most, in a way." 
Vogue then asked Ramsey about what she can tease about the finale, to which Ramsey claimed that Season 1's final episode will "massively" divide fans: 
"It's going to divide people massively – massively." 
The Last of Us Season 1 finale reportedly has a shorter runtime, clocking in at 43 minutes. 
In a separate interview with Elle, Ramsey spoke about playing Ellie for as long as she's allowed, admitting that she wants to portray the character "forever." 
Looking ahead to Season 2, Ramsey claimed that "there [are] no limits" for them when it comes to giving life to Ellie on screen:
"There [are] no limits for me. They can do as many games as they like, as many series as they like, and I'll be here, flying back out to Canada." 
The actress also confirmed that she already watched gameplay from The Last of Us Part II, which features an older, more violent version of Ellie. 
What Is The Last of Us Part 1's Ending?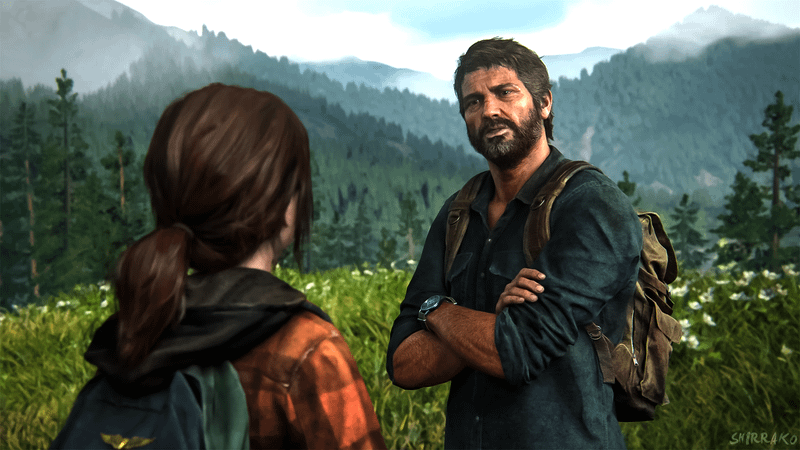 In the game, Joel and Ellie successfully reach the Firefly camp at St. Mary's Hospital in Salt Lake City. However, Marlene tells Joel that Ellie needs to die for a vaccine to be made. 
Given that Joel is unable to let go of Ellie, he murders a plethora of Firefly soldiers, including Marlene, in the hospital to save her. 
Ellie then wakes up while Joel is already driving the runaway car away from the hospital. As expected, Ellie asks Joel what happened, but he ultimately lies to her by saying that her individual immunity is not enough to produce a cure. 
Before returning to Jackson (Tommy's community), Ellie makes Joel swear that everything that he told her was true, to which the latter says, "I swear."
Will HBO Adapt The Last of Us Video Game Ending?
Bella Ramsey's latest comments suggest that HBO's The Last of Us will likely feature the same ending as Naughty Dog's video game, meaning that it could generate many conversations. 
The game's memorable and impactful ending led to various debates on whether Joel's actions of saving Ellie were right.
Given that HBO's The Last of Us already earned the reputation of showcasing game-accurate moments, it's a safe bet that the gut-wrenching sequence of Joel saving Ellie, as well as him lying to her at the end, would be included. 
If so, then a lot of fans will likely share their respective thoughts about the ending on social media.
Some fans (or those who believe in the "cause") would disagree with that crucial sequence since it erases any semblance of hope for humanity in The Last of Us' world. Meanwhile, others would understand what Joel did for Ellie, especially considering the cross-country journey that the pair had to go through and their strong bond.
While The Last of Us has generated buzz online during recent episodes, it seems poised to skyrocket into the trending list anew due to an upcoming controversial finale.
A new episode of The Last of Us premieres on HBO this Sunday, March 5, at 9 PM ET.