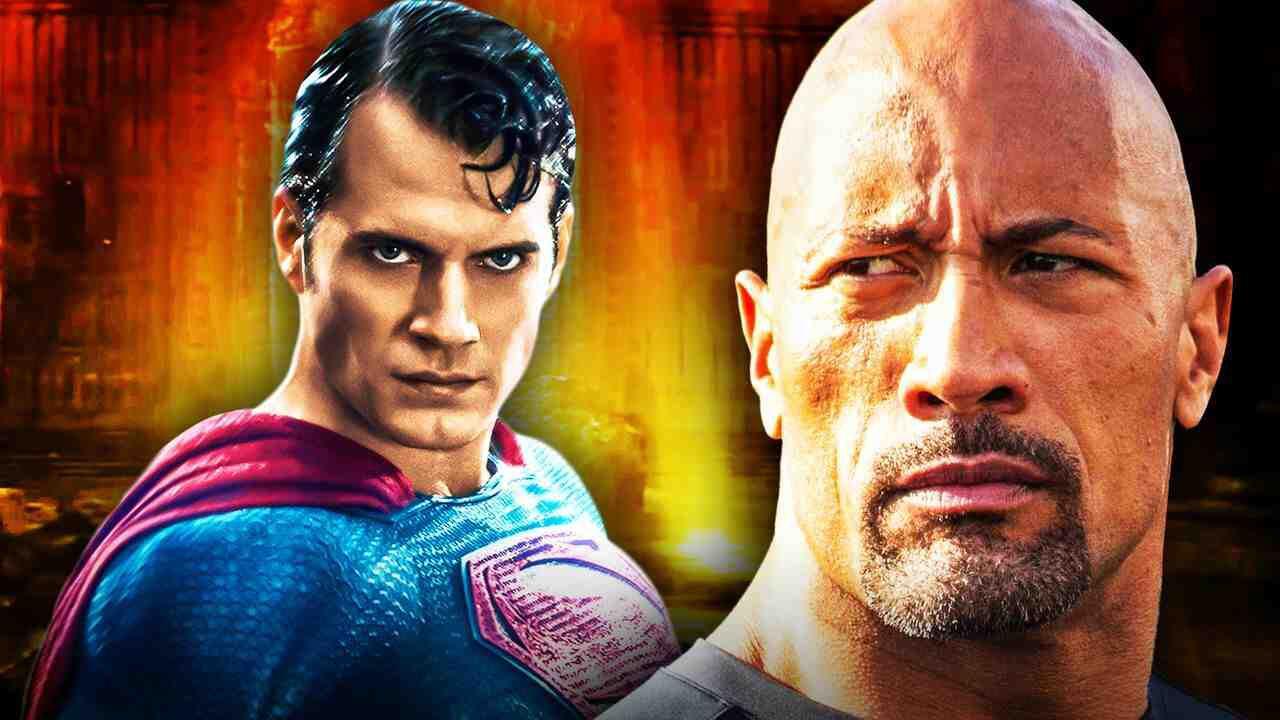 The Black Adam film has been in the works for almost a decade, and come 2022 the project will finally see the light of day. The Dwayne "The Rock" Johnson-starring venture was first explored back in 2014 and has slowly been working away on and off since that time. 
Now, nearly 7 years after Black Adam was first announced, fans have finally gotten their first look at the DC anti-hero in action. As a part of this year's DC FanDome event, Johnson debuted the first footage of the upcoming film to much amazement. 
Johnson has been vocal about how excited he is to take on the persona of Black Adam for what seems like years at this point, and isn't afraid to take on fans who may or may not be throwing shade at Adam and co. 
Black Adam - 1 Superman - 0
According to a tweet from Black Adam star Dwayne "The Rock" Johnson, the DC anti-hero may be responsible for the murder of the DCEU's Superman.
In response to a fan saying "it looks like Superman might be the only one able to stop Black Adam," Johnson responded by pointing out that the Man of Steel's "greatest weakness isn't kryptonite, it's magic." 
The former WWE champion then took note of the fact that Black Adam's "greatest superpower is magic" and "only one will kill the other."  
Johnson ended by teasing that fans would "know who that is:"
The full exchange can be seen below: 
Fico, thank you my friend. Remember, Superman's greatest weakness isn't kryptonite, it's magic. Black Adam's greatest superpower is magic. They both fly at light speed. They both are unstoppable forces. But only one will kill the other. And we know who that is. #BlackAdam https://t.co/nCPUCItqQK
Can You Smell What The Rock is Cooking?
Sure some may look at a tweet like this and think of it as some professional wrestling-level poking and prodding that Dwayne Johnson was known for when he was in the ring. However, looking at the state of the DCEU, and the heroes in it, all this murder talk may actually hold some water. 
Other than the reported Michael B Jordan Superman project that was teased earlier this year, the Man of Steel is in somewhat of flux when looking at the upcoming DC slate. It is unknown if Henry Cavil will ever return as the boy in blue so if the team at Warner Brothers wanted a time to kill off their signature hero, now would be the time to do it.
The ending of this Clark Kent's story could serve as a nice reset for the universe that has had trouble getting its footing. The DCEU has actually started to find a bit of success among fans in recent years with projects like Aquaman, Birds of Prey, and The Suicide Squad all receiving somewhat favorable reviews. And many would agree that none of those successes have really anything to do with the son of Krypton. 
So sure, Johnson could just be puffing out his chest and getting fans hyped to see him hit the big screen as Black Adam, or this could be the first tease of a much bigger development in the greater DCEU canon. 
Either way, fans will have to wait to find out when Black Adam hits theaters on July 29, 2022.