USA Network's legal drama Suits has caught a new lease of life since it left Peacock to begin streaming on Netflix, becoming a viral sensation across TikTok too. 
The show even broke Nielsen's record for minutes watched of an acquired show on streaming with 3.7 billion minutes watched in one week from July 3-9, ranking as the 13th highest weekly viewing total of all-time behind only streaming originals.
Here's every major character and actor in the cast of Suits through its nine seasons.
Every Major Character & Actor in Suits
1.) Gabriel Macht - Harvey Specter
Among the leading duo of Suits is Gabriel Macht as the confident, successful, womanizing New York corporate lawyer, Harvey Specter. Starting out the show as the newest Senior Partner of Pearson Hardman, the series follows Harvey as he wrangles through various cases, occasionally dipping into moral ambiguity.  
2.) Patrick J. Adams - Mike Ross
Patrick J. Adams' Mike Ross joins Pearson Hardman as an associate who never went to law school and is completely unqualified, albeit while being a genius. Ross serves as the co-lead of Suits for the first seven seasons, with the show exploring his friendship with Harvey and budding relationship with Rachel Zane.
3.) Meghan Markle - Rachel Zane
Played by now-British royal Meghan Markle, Rachel Zane is a paralegal at the firm, who progresses through the ranks over the course of the show. Zane shares an obvious chemistry with Mike from the get-go, which evolves into a relationship across the series until her departure at the conclusion of Season 7.
4.) Sarah Rafferty - Donna Paulsen
Harvey's witty and socially smart secretary Donna Paulsen is brought to life by Sarah Rafferty. Donna is one of Suits' most important and iconic characters, frequently helping Harvey out of the tightest jams, while also being among his closest friends with whom he shares a clear flirtatious energy.  
5.) Rick Hoffman - Louis Litt
Rick Hoffman's Louis Litt is one of the best lawyers working at Pearson Hardman, with him being a stickler for the roles and a constant rival to Harvey. While initially disliked and feared by many at the firm, Louis warms up over Suits' nine seasons which also explore his search for love alongside his career progress.
6.) Gina Torres - Jessica Pearson
Pearson Hardman co-founder and Manager Partner Jessica Pearson is played in Suits by Firefly's Gina Torres. The hard-nosed leader and masterful lawyer would later lead her own one-season spin-off, Pearson, after departing Suits in Season 6 to move to Chicago and enter the world of politics.
7.) Katherine Heigl - Samantha Wheeler
Joining the show in Season 8 as a series regular after Mike and Rachel's exit, Katherine Heigl's Samantha Wheeler enters the firm from Rand, Kaldor & Zane as a ruthless and experienced attorney. Samantha is one of Suits' most competitive lawyers, frequently striking up rivalries with a strong determination to win.
8.) Dulé Hill - Alex Williams
Dulé Hill's Alex Williams doesn't enter Suits until Season 7, but he does so as one of the show's most important characters and frquent rival of Samantha Wheeler. Despite only entering the show seven seasons in, he does so with a history with Harvey that dates back even further than the beginning of Suits. 
9.) Wendell Pierce - Robert Zane
Robert Zane, the father of Rachel Zane and the Manager Partner of Rand, Kaldor & Zane, is played by Wendell Pierce. The veteran lawyer is one of the show's most experienced, with his role starting out fairly minor early on before taking up a much more important place in Suits in the later seasons. 
10.) Amanda Schull - Katrina Bennett
Amanda Schull's vicious and determined Katrina Bennett starts out in Suits as an Assistant District Attorney before leveraging her way into a job at the firm from Harvey where she quickly struck up a close bond with Louis Litt. Much like Mike, Katrina climbs the ranks of the legal world over the years after her Season 2 debut.
11.) David Costabile - Daniel Hardman
The co-founder of Pearson Hardman who left the firm prior to the start of Suits, Daniel Hardman, is played by David Costabile. Hardman entered the fray at the start of Season 2 after the death of his wife and does so as a major antagonist with aspirations to regain control and oust Harvey and Jessica.
12.) Rachael Harris - Sheila Sazs
Sheila Sazs (Rachael Harris) has an unparalleled dedication to her job as Head of Admissions at Harvard Law School. She serves as a recurring character through Suits, notably appearing as the main love interest of Louis Litt.
13.) Max Topplin - Harold Gunderson
Pearson Hardman's least competent Associate, Harold Gunderson, played by Max Topplin, shows up frequently through Suits. He constantly finds himself butting heads with Louis Litt, the head of the associates, due to his fumbling nature, but also strikes up a close friendship with Mike Ross along the way.
14.) Jake Epstein - Brian Altman
Brian Altman (Jake Epstein) was a recurring Associate in Suits' latter seasons, becoming close with both Louis Litt and Katrina Bennett. Outside of work, Brian also had a wife and newborn child.
15.) Aloma Wright - Gretchen
Aloma Wright's Gretchen joined Suits in Season 5, initially as Harvey's secretary but later ended up assisting Louis - having recently lost his old administrator, Norma, who never showed up on-screen but was namedropped often.
16.) Tom Lipinski - Trevor
Before Mike Ross got his life together and became an attorney, Tom Lipinski's drug dealer Trevor was his closest friend, going all the way back to childhood. However, things in their relationship take something of a turn, with Trevor continuing to show up recurringly across the show's early seasons.
17.) Vanessa Ray - Jenny Griffith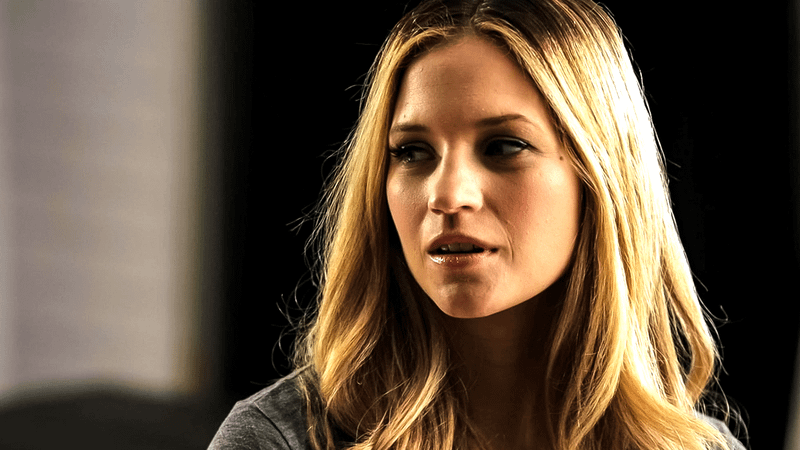 Vanessa Ray's Jenny Griffith had a complicated relationship with Mike Ross, given that his former best friend Trevor was also her ex-boyfriend. Beyond that, their time together also had the complication of overlapping with the beginnings of his relationship with Rachel Zane.
18.) Neal McDonough - Sean Cahill
Brought to life by Neal McDonough, Sean Cahill is a federal prosecutor at the SEC, starting out as an antagonist before later becoming a close ally of Harvey who helps him out through a number of game-changing situations.
19.) Leslie Hope - Anita Gibbs
Leslie Hope's Anita Gibbs is an Assistant U.S. Attorney with a dedication to bringing an end to Mike and Harvey's fraudulent activities. She arguably served as the chief antagonist of Mike's legal career, dedicating herself to putting him behind bars and bringing an end to his time in the courtroom.
20.) Usman Ally - Andrew Malik
Harvey's former colleague at the District Attorney's office Andrew Malik (Usman Ally) shows up late on in Suits with a mission to take Specter and Sean Cahill down, his motivations for which raise some problems for him.
21.) Denise Crosby - Faye Richardson
Denise Crosby's Faye Richardson served as the final antagonist of Suits, arriving by order of the New York Bar to take control of the firm and put an end to its apparent mismanagement, leading to a battle for the series' main cast to oust her from what was by then called Zane Specter Litt Wheeler Williams.
22.) Eric Close - Travis Tanner
Eric Close's Travis Tanner in many ways is the anti-Harvey and a rival lawyer who will go to any lengths to get under his skin when they go against each other.
23.) Conleth Hill - Edward Darby
Edward Darby (Conleth Hill) is the Managing Partner of the British law firm Darby International, who enters the show in Season 3 as Jessica Pearson opted to merge their two enterprises
24.) Max Beesley - Stephen Huntley
Max Beesley's Stephen Huntley was a key player at Darby International, serving as the right-hand man to Edward along with a love interest to Donna Paulsen. 
25.) Abigail Spencer - Dana Scott/Scottie
Harvey Specter went through plenty of love interests over the years, but Abigail Spencer's Scottie was a unique one, being a fellow lawyer. Her role was particularly important in Season 3 as an employee of Edward Darby and his British law firm, and the two were especially close at this time.
26.) Adam Godley - Nigel Nesbitt 
Alongside the arrival of many British lawyers in Season 3, Adam Godley's Nigel Nesbitt comes in as essentially the London equivalent and rival of Louis Litt, sharing a number of characteristics and interests. 
27.) Michelle Fairley - Ava Hessington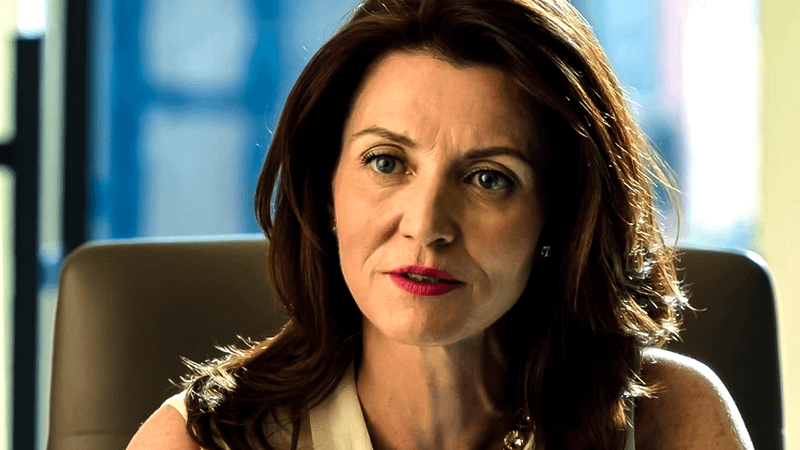 Michelle Fairley's Ava Hessington was the client in one of Suits' most brutal cases, with the Hessington Oil CEO being accused of murder. Harvey represented her during this case, with much of the firm and their London counterparts getting involved across the Season 3 case.
28.) D.B. Woodside - Jeff Malone
D.B. Woodside's Jeff Malone became a Senior Partner at the firm and was one of the few Suits characters to crossover to the Pearson spin-off as the main love interest to Jessica Pearson.
29.) Paul Schulze - Frank Gallo
Back in his at the District Attorney's office, Harvey put Paul Schulze's Frank Gallo away in prison. So when Mike crosses paths with him behind bars, the conflict creates dangerous problems for both the legal duo.
30.) Alan Rosenberg - William Sutter
Shady investment firm owner William Sutter (Alan Rosenberg) was a recurring character in Suits Season 6. But his insider trading landed him in the sights of Sean Cahill and the SEC, during which he was represented by Harvey.
31.) Erik Palladino - Kevin Miller
During Mike's time in prison, Erik Palladino's Kevin Miller was his cellmate, with William Sutter being his father-in-law. On the outside of prison, Miller had a wife, a son, and a daughter waiting for him.
32.) Jordan Johnson-Hinds - Oliver Grady
Mike met Oliver Grady (Jordan Johnson-Hinds) while he was working at a legal clinic representing the little guy. Despite being a qualified attorney, Oliver had difficulties in the courtroom working with confrontation.
33.) Carly Pope - Tara Messer
On top of Sheila Sasz, Louis Litt found himself another love interest in Carly Pope's Tara Messer, even ending up as his fiancé at one point. The architect and interior designer was initially hired by Louis to renovate the firm until those plans went out the window right as he was falling in love with her. 
34.) John Pyper-Ferguson - Jack Soloff 
John Pyper-Ferguson's Jack Soloff was a Senior Partner at the firm and the head of its compensation committee, who made attempts to alter the compensation formula in a way that would take a hit on Harvey's massive salary. 
35.) Gary Cole - Cameron Dennis
Harvey's old mentor Cameron Dennis is played by Gary Cole, demonstrating some dirty practices to obtain convictions as Assistant District Attorney.
36.) Eric Roberts - Charles Forstman
Played by Eric Roberts, Charles Forstman is a regular antagonist in Suits, with the billionaire holding a reputation as a shady and manipulative banker that even lands him locked away behind bars.
37.) Ray Proscia - Dr. Lipschitz
Louis began to see Ray Proscia's German therapist Dr. Lipschitz in the final few seasons of Suits. Lipschitz's Jewish background took his tale back to World War II when he escaped his homeland during the holocaust. 
38.) Christina Cole - Dr. Paula Agard
Louis wasn't the only one with a therapist across the show, as Harvey spent some time seeing Christina Cole's Dr. Paula Agard in an effort to help with his panic attacks, which would later turn into a relationship, culminating with a damning ultimatum. 
39.) Brendan Hines - Logan Sanders
Entering the show as a client of Harvey Specter, Brendan Hines' Logan Sanders causes countless problems, with him being both a rival to Mike in the courtroom and in his relationship with Rachel.
40.) Ian Reed Kesler - Stu Buzzini
Lawyer-turned-stock market trader Stu Buzzini (Ian Reed Kesler) is a particularly important player in Season 6, and his company, the Stevens Investment Group, even spent some time leasing space in the law firm's building.
41.) David Reale - Benjamin
David Reale's Benjamin was the nerdy IT specialist at the firm, often helping Mike, Harvey, and co. out of their trickiest technical situations.
42.) Laura Allen & Brynn Thayer - Lily Specter
Harvey Specter's mother Lily is played by both Laura Allen and Brynn Thayer across Suits, with the former portraying his present-day estranged parent, while the latter took on the role in flashback former.
43.) Billy Miller - Marcus Specter
Billy Miller plays Harvey's gambling addict brother Marcus, who, like his lawyer brother, already has a wife and daughter, while also owning his own restaurant. 
44.) Rebecca Schull - Edith Ross
With Mike Ross having lost his parents at a young age, he was raised by his grandmother, Rebecca Schull's Edith Ross. Naturally, the legal fraud has a close bond with his elderly grandmother, whom he attempts to even buy a home for before her tragic death in the show.
45.) Scott Michael Campbell - Father Sam Walker
Scott Michael Campbell's Catholic priest Sam Walker was an important part of Mike Ross' upbringing after his parents' death, and later in his adult life in advising him against his fraudulent actions and even offering him a teaching job.
---
Suits is streaming now on Netflix.