The new trailer for May's Guardians of the Galaxy Vol. 3 added to the already-high anticipation for the upcoming movie, in everything from Rocket's more-fleshed-out backstory to Gamora's heavily featured role.
Full of fan-favorite characters and scenes, the latest MCU trailer was as technicolor and fun as it was emotional and heart-wrenching, capturing the spirit of the Guardians perfectly.
But, the trailer also included another reveal, which, brief as it was, is easy to miss.
Once noted, however, the significance of this less-highlighted reveal may be more than initially meets the eye.
An MCU Debut for 1 DCU Star
In the newest trailer for Guardians of the Galaxy Vol. 3, fans get to see The Suicide Squad's Daniela Melchior (Ratcatcher-2) in her MCU debut.
Though Melchior's involvement in James Gunn's next Marvel film was already known, her role still remains a secret, beyond that it will be minor.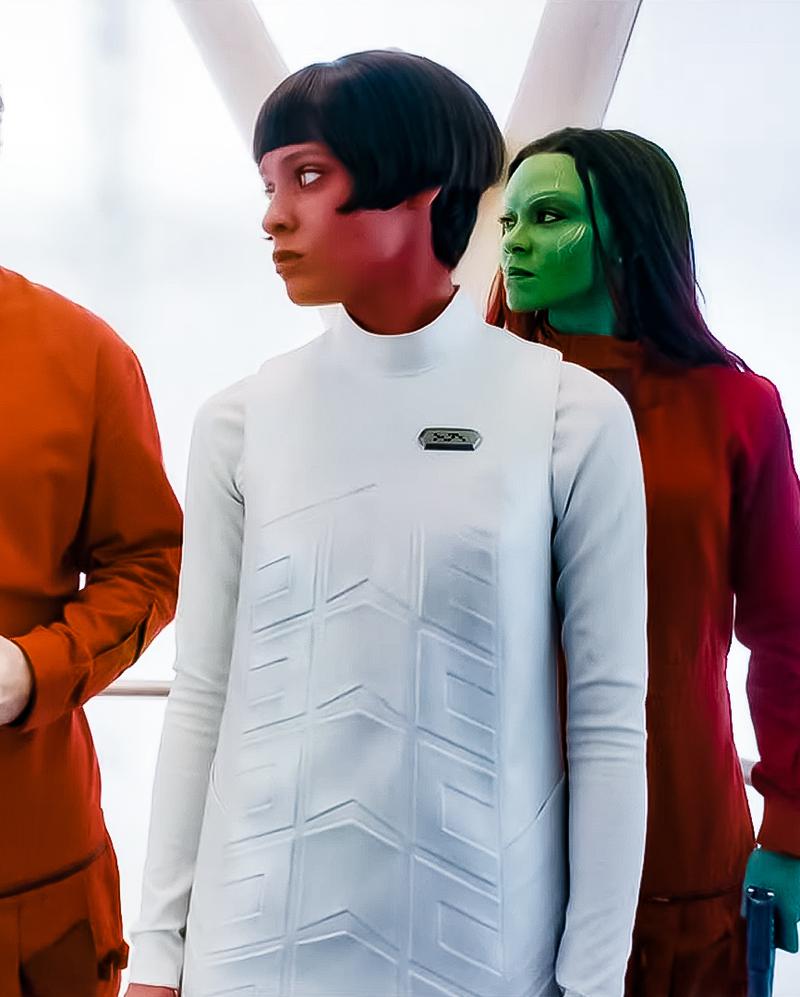 Having previously worked with Gunn in The Suicide Squad as Ratcatcher, Melchior is familiar with Gunn's and the Guardians' particular brand of humor.
Fans do not know what minor role Melchior will be playing in the MCU, but they do know that it will not be Drax's daughter, Moondragon.
Either way, fans can get excited to see the DCU star in the competition superhero franchise this May.
Who is Melchior Playing?
With Moondragon out of the picture, Melchior's role remains tricky to figure out. Her debut in the trailer, however, could give some insight.
She appears visually very similar to the Nova Corps, as seen in past installments in the Guardians' franchise and in Guardians of the Galaxy: Cosmic Rewind at EPCOT in Disney World.
Perhaps Melchior will be playing a centurion or something similar from the Nova Corps. It would add up with the orange jumpsuits the Guardians are donning in the trailer scene she appears in.
Fans will find out for sure, however, on May 5 when Guardians of the Galaxy Vol. 3 drops in theaters.